Keto guide to eating fast food in the United States
These fast food keto-friendly meals might save your life - and your diet - next time you're out and left your low carb and high fat lunch at home.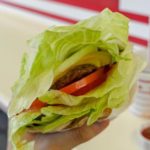 Whether you're on the go, with friends or stuck with an undying desire to hit the closest fast food joint, there's a way to eat out while maintaining a ketogenic diet. While some of those options might not be optimal nor the healthiest, you can nonetheless keep sugar and carbs to a minimum.  Let's skip the whole questionable ingredient quality talk: we're all well aware that this kind of restaurant should be frequented exceptionally. Yet, one still has to enjoy life and be social, so here is a keto guide to eating fast food in the United States.
Advertisements
McDonald's
McDonald's offers quite a few keto-friendly options. It's an especially good destination for a carb-free breakfast: from a plate of sausage patties and round fried eggs to a bacon, cheese, sausage and eggs bun-less sandwich, there is plenty to fuel your morning. The bun-less principal can also be applied to the burger of your choice with or sans cheese and condiments. Same for the chicken sandwich.
Advertisements
Subway
The keto response to Subway is of course salad. Simply be careful while picking your vegetables—stick to low carb options such as lettuce, olives, peppers, spinach and pickles—and omit dressing or choose it wisely. Some of the good keto salad options are tuna, oven-roasted chicken, roast beef, Subway Club and cold cut combo.
Advertisements
Chipotle
Chipotle is not only a much healthier option than most fast food restaurants, but its ketogenic options are appetizing. Also, who doesn't love Mexican food. Tortillas are obviously out of the question here, but delicious meat filled burrito bowls will satisfy both your stomach and your taste buds. Simply skip the rice and beans, opt for the full fat sour cream and say yes to guacamole if you can do extra.
Advertisements
In-N-Out
Everyone knows the Protein Style burger from In-N-Out's not-so-secret menu, which is a great choice for people on the ketogenic diet. Don't forget to order yours without ketchup. However, if you are in for more meat and less lettuce, order the Flying Dutchman from actual secret menu item: cheese and fried onions between two patties aka every keto dieter's dream.
Taco Bell
Much like at Chipotle—only not as good—the best option here the burrito bowl. Simply don't forget to order yours without rice nor beans. Their Naked Egg Taco is also an interesting low carb breakfast option. The name of this item basically says it all: the regular shell is replaced by a fried egg. Customize yours with bacon, cheese, guacamole, steak, cheese and omit the reduced fat sour cream.
Wendy's
In order to remain in the ketosis state and treat yourself at Wendy's,  you might want to opt for a bun-less Dave's double or triple or a Double Stack without ketchup. Bacon lovers, or basically any ketogenic eaters, will want to order the bun-less Baconator. You can also opt for a salad on the side, but be wary of hidden sugars in the dressing.
Starbucks
Not only does Starbucks have a variety of delicious keto-friendly drinks, the chain also offers some interesting snack options for low carb eating customers. Available in two flavours, namely Bacon-Gruyère and Egg Whites-Red Pepper, the Sous Vide Egg Bites are said to be delicious. Quite small, they will not act as a full meal, but would be great to accompany midafternoon bulletproof coffee.
Panera Bread
With greater ingredients quality than most fast food chains, Panera Bread is a great choice when on the go but still trying to eat healthily. Salad is obviously a good choice, especially the Cobb one, with chicken, eggs and avocado. You can also go for a steak lettuce wrap. In the morning, the Power Breakfast Bowl filled with avocado, steak, eggs and tomato should bring joy to any low carb dieter.
Five Guys
Five Guys has been making a lot of ketogenic eaters happy with their juicy burger bowls. Order it with or without mayo and bacon and with your choice of side such as lettuce, pickles, sauteed mushrooms, tomatoes, onions and peppers. Those who would rather skip the fork and knife can also opt for the lettuce bun.
Those low carb fast food options make eating low carb on the road much easier and allow you to treat yourself and eat out while remaining in ketosis. That being said, while these options seem keto-friendly on paper, we suggest strict dieters to verify nutritional facts online or with the staff in order to prevent coming out of ketosis by mistake.
---
Cover photo credit: sanghyeoggo/Instagram