10 trendy haircuts that will make you look at least 10 years younger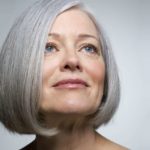 Going to the hair salon always feels good! Here are some trendy haircuts that will make you look at least 10 years younger.
It's nice to go to the hair salon, whether it's to change your hair colour, trim your ends or completely change your look. It can even allow us to look a few years younger! Indeed, a simple haircut is sometimes much more effective and much less expensive than an anti-wrinkle cream. So, you can opt for one of these 10 trendy haircuts to rejuvenate and give your look a breath of fresh air!
Advertisements
It is wrong to think that long hair is only for young women in their twenties. Whether you're 30, 40 or 50, you can have long hair. Be aware, however, that thick hair looks younger and glossy when they fall to the shoulders. You can achieve this style by asking your hairdresser for a minimum number of layers around your face. If you want to have long hair, opt for a shoulder-length cut at least, depending on the shape of your face. You can, of course, always ask your stylist for his/her advice.
Advertisements
2

Get trendy straight hair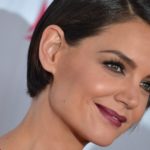 Advertisements
Is your hair straight and slick? It is sometimes not easy to showcase them, especially when age comes into account and certain facial features are more prominent (like wrinkles for example). To avoid getting a perm or using multiple styling products, opt for a shorter haircut. This will soften your angular features and prevent your hair from falling completely flat.
Advertisements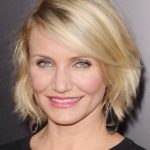 Advertisements
You can try a chin-length cut to refresh your look. According to Jay Vosper, master stylist at the Dop Dop Salon in New York, this cut will give you volume while bringing out your features. You can choose, for example, an edgy bob like Cameron Diaz cut by Dominick Pucciarello, celebrity stylist and hairdresser at Mizu Salon in New York, to avoid having a too severe look and thus look a little younger.
Advertisements
4

Say yes to an asymmetrical cut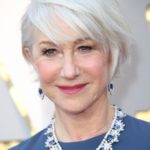 Advertisements
Having oily roots always gives the impression that hair is dull, lifeless and dirty. This is even worse if you have fine hair. To remedy this problem, stylist Jay Vosper suggests adopting Helen Mirren's asymmetrical haircut. According to the stylist: "The asymmetry and the deep part on the side give the hair a lifting and full look, while a middle part would draw more attention to the smoothness."
Advertisements
Advertisements
Unfortunately, hair is more sensitive to frizz and static with age. Although many women think having longer hair can help them fight frizz, this is completely false. It is better to do like Eva Mendes and keep the length of her hair a few centimetres longer than your shoulders. This is an ideal length to keep frizz under control and make your hair strands stronger and healthier.
Advertisements
6

Here's how to get beautiful curly hair
Advertisements
You don't need to change the texture of your hair to rejuvenate your look. In fact, if you have curly hair, don't add a ton of styling products and straighten them every day. Instead, opt for a haircut with long layers. You can, for example, ask your stylist to cut a few shorter strands near your face and bring out the strands at the ends of your hair.
Advertisements
7

Grey: a trendy hair colour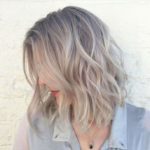 Advertisements
Forget the days when you had to camouflage your grey mane. Indeed, this colour is now very trendy. Therefore, instead of pulling out your gray hair, ask your stylist for a modern look that embraces that colour, such as a clavicle-length lob, whose soft, rounded layers start at the height of the cheekbones.
Advertisements
8

Wavy hair is a good choice
Advertisements
Does your hair tend to wave naturally? Know that this look makes you look younger than straight hair. It is best if you keep your pretty waves and opt for a haircut that showcases your beautiful features.
Advertisements
9

Don't be scared of cutting your hair short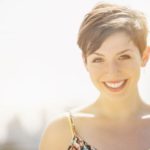 Advertisements
If you have straight hair naturally, you can cut them short to showcase your face as well as look a few years younger.
Advertisements
10

A layered haircut is advantageous
Advertisements
One way to help you style your hair while still modernizing your look is to opt for a layered haircut, a style that has a lot of texture. This cut, which is longer at the back, but much shorter in front, is perfect for women 40 years and older. To style your hair, simply wrap an inch of hair strands around a medium curling iron, keeping them away from your face until you get the desired texture.
There are several trendy haircuts for women that allow you to rejuvenate and modernize your look. Whether you want to change your colour, or have short or long hair, the key is simply to dare!
---
Cover photo: Marie Claire/Thomas Whiteside
Advertisements