These Surprising Lip Balm Uses Are Simply Brilliant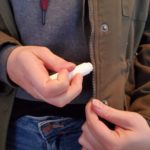 Advertisements
Zippers are so easy to use, but they can be a bit finicky. After many uses, the zipper on your favorite pieces of clothing may get sticky. In the worst scenarios, the zipper may stop moving at all.
But don't give up on your sticky zippers just yet. Instead, apply a bit of lip balm to the zipper above and below the area where it's stuck. Then wiggle the zipper back and forth and move it up and down a few times to evenly distribute the substance. After a few pulls, your zipper should be moving smoothly once again.
Advertisements
2

Improve Stuck Window Or Sliding Door Tracks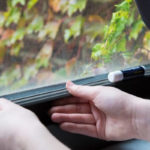 Advertisements
Are you dealing with a window that just won't open correctly? How about a sliding door that always manages to get stuck in its track? Lip balm provides a solution!
If you're dealing with sticky windows or doors, grease the track with a bit of lip balm. Cover the entire area you can reach with a healthy dose of chapstick, then slide the contraption along the track to ensure it's distributed evenly. The extra lubrication provided by the lip balm will fix those sticky spots, allowing your windows and doors to glide smoothly along their tracks.
Advertisements
3

Prevent Nails From Splitting Wood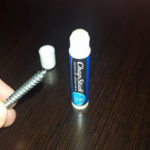 Advertisements
If you've ever had to assemble a delicate piece of furniture, then you know that splitting the wood is your primary concern. If you drill or hammer the nail or screw too roughly, the wood will crack in half and your new furnishing will be ruined.
To avoid fears about splitting wood, turn to lip balm. Before you start assembling the furniture, cover the nail or screw in a layer of lip balm. With the extra lubrication, you'll decrease the chances of splitting the wood, allowing you to assemble your furniture with no unfortunate mishaps.
Advertisements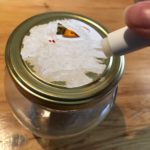 Advertisements
You better be careful where you apply your stickers. Once you paste those items onto your laptop, car, or anywhere else, you'll never get them off, at least not without leaving a collection of sticky residue behind. But with a little lip balm, you can banish the problem of lingering stickers for good.
Among the many lip balm uses is the ability to completely remove sticker residue. After you take off the sticker, apply a healthy layer of lip balm to the lingering residue. Allow it to sit for a few minutes, then wipe it off. The sticky leftovers should come with it, leaving a smooth surface behind.
Advertisements
5

Relieve Irritated Nose During a Cold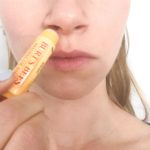 Advertisements
When you have a cold characterized by a runny nose, your poor snout suffers most. Every time you wipe your nose with a facial tissue, you irritate the skin. After a while, the skin below your nose is dry, red, cracked, and painful.
But just as lip balm can help to heal irritated lips, it can do the same for your nose. When your nose is irritated, soothe that sensitive skin by applying unscented lip balm to the red areas. The lip balm will not only help to heal your suffering nose, but it will also lend a little protection as you struggle through the rest of your cold.
Advertisements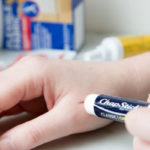 Advertisements
Small wounds like paper cuts and scratches aren't necessarily worthy of a bandage. However, they can still be painful, as they expose your nerve endings, which are easily irritated by the air.
To soothe those small cuts, apply a little lip balm. This nifty trick among lip balm uses allows you to create a seal over the cut. Not only will the lip balm keep the cut clean, but it will also protect it from airborne irritants.
Advertisements
7

Prevent Loose Shoelaces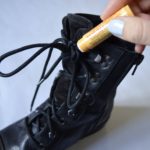 Advertisements
Some shoelaces apparently don't know how to maintain a knot. Even if you tie them tightly, there's always a chance the laces will come undone, causing you to trip and fall. How embarrassing.
If you're dealing with particularly stubborn laces, you can lock them in place with a little lip balm. Next time you tie your shoes, apply lip balm to the top of the knot. The chapstick will keep your laces from coming untied, preventing any embarrassing moments before they happen.
Advertisements
8

Protect Your Pet's Paws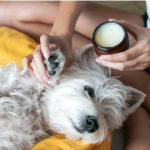 Advertisements
If you happen to live in a colder area, you know the struggle of getting your pet outside when it's chilly. Ice, snow, and salt can all aggravate a pet's paws, causing scratches or irritation on their sensitive skin. But never taking your dog for a walk when it's cold out isn't a solution, especially if you're dealing with an active pup.
When the temperature drops, grab your lip balm before your next walk. Rub a little lip balm onto your pet's paws and head out for a stroll. The lip balm will help to soothe the pads of their feet and protect their skin from any irritation. There's just one downside—they may never want to go home!
Advertisements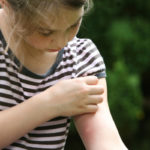 Advertisements
No matter how much bug spray you apply, you're bound to get a bug bite every now and then. While these little marks aren't the end of the world,  they're certainly an inconvenience. The resulting itching is bothersome and frustrating. Plus, if you give in to the need to scratch, you're keeping your bug bite from healing.
To soothe those itchy marks, pull out your lip balm. Apply a small dot of lip balm to itchy bites and allow it to sit unbothered for as long as you can. The thick lip balm will protect the mark from airborne irritants, thereby relieving some of your need to itch. With no itching, the bite will heal much faster, causing much less irritation for you.
Advertisements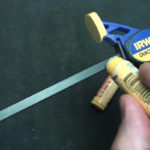 Advertisements
When caring for your tools, rust is one of the primary concerns. As the metal sits in a storage container, it will start to rust over time. If left untended, the decay will ruin your precious instruments.
However, one of the many lip balm uses provides a solution. When you put your tools away, cover the metal areas with a thin layer of lip balm. Rust-causing elements like moisture and oxygen won't effectively be able to penetrate the waxy substance, thereby protecting your tools from rust.
Advertisements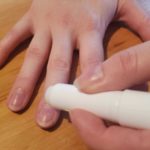 Advertisements
While moisturizing your cuticles sounds like a silly, superfluous task, it's actually quite essential. If your cuticles start to dry out, they'll eventually turn into painful hangnails. At that point, there's no fixing the problem.
If you want to avoid hangnails, use a bit of lip balm. Rub the lip balm into your cuticles to moisture the skin, leaving soft, crack-free cuticles behind. Lip balm is especially effective if your cuticles are already drying out, or if you're not good at applying lotion regularly.
Advertisements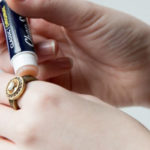 Advertisements
Sometimes a ring fits perfectly when you put it on, but when it comes time to remove it, it just won't budge. If soapy water doesn't do the trick in removing it, turn to lip balm.
Gently rub lip balm on the parts of your finger directly above and below the ring. The waxy substance should help to grease up your finger. After you shift the ring back and forth a few times, it should slide right off your hand.
Advertisements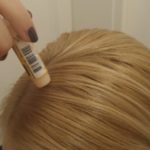 Advertisements
No matter how much grooming you do, there are always those stubborn hairs that just don't want to stay put. Oftentimes, the baby hairs around your face will escape from any hairdo, creating a frizzy, unkempt look.
Rather than investing in expensive hair products to fix those flyaways, simply grab your tube of chapstick. Rub your fingers into the lip balm and gently smooth your hand over any hairs that refuse to submit to your will. The chapstick will eliminate all those pesky flyaways. Just be careful not to use too much, or else your hair will end up looking greasy.
Advertisements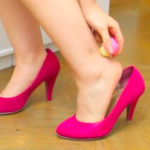 Advertisements
If you're wearing a new pair of shoes, or even donning a pair that doesn't fit quite as well as it should, the potential for blisters is very high. Blisters form when the shoe rubs against your skin, irritating the area and causing damage. But with a little lip balm, you can wave goodbye to blisters.
Next time you wear a difficult pair of shoes, apply a little lip balm in the areas most prone to blisters, particularly the back heel. The lip balm will add a protective layer to your skin, preventing the shoe from irritating your foot. Your feet still might start hurting after a while, but the lip balm should prevent the most severe irritation.
Advertisements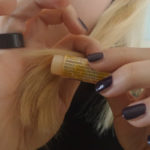 Advertisements
Beyond fixing flyaways, lip balm can also help to mend those yucky split ends. Once you spot those breakages in your strands, you have to act quickly to save your gorgeous tresses. Thankfully, a bit of lip balm provides the perfect solution.
A favorite in our list of lip balm uses, this trick allows you to fix split ends as soon as you spot them. Simply rub a bit of lip balm into your hands and massage it into the broken hair. The lip balm will provide some much-needed moisture to the strand, fixing the split end before it gets any worse.
Advertisements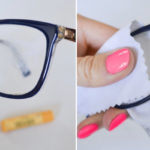 Advertisements
If you're one of the many members of the population who has to wear glasses, then you know just how difficult it is to keep your eyewear clean. Whether it's a steaming pot on the stove that fogs up your glasses or your own breath on a particularly cold day, misty lenses make it impossible for you to see. Fix that problem with a little lip balm.
One of the most surprising lip balm uses, a little chapstick can actually be the perfect solution to defogging your glasses. Simply take a bit of lip balm, apply it to your lense, and polish it out with a soft cloth. The lip balm will add a protective layer that prevents foggy glasses, ensuring you can always see clearly.
Advertisements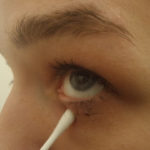 Advertisements
Making a mistake while applying your makeup can be disastrous. If you happen to get a smudge of eyeliner or mascara somewhere it isn't supposed to be, removing it from your face isn't as easy as dabbing it with a cloth. If you do manage to get the mark out, you'll likely ruin the rest of your look.
A little lip balm makes cleaning up stray makeup easy. Simply dip a cotton swab in a bit of lip balm and wipe away the stray mark. The lip balm will remove the mascara or eyeliner, but it won't take off any of your foundation with it.
Advertisements
18

Counter Baggy, Puffy Eyes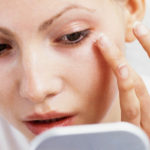 Advertisements
Do you have any idea how expensive eye creams are? Don't bother looking it up—they cost quite a lot. But instead of shelling out change for an expensive eye cream, you can take care of your eyes with a little lip balm.
Among the many lip balm uses is the fact that it's the perfect substitute for an eye cream. If you're dealing with baggy, puffy eyes or dark circles settling into your sensitive skin, dab the area with a little lip balm. A bit of chapstick underneath your eyes will help to soothe that tired skin, removing dark circles and eliminating swelling. Why buy an expensive eye cream when you can use a cheap tube of lip balm?
Advertisements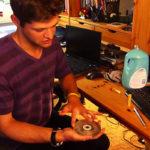 Advertisements
While CDs are slowly becoming more and more irrelevant, there are still those of us who cling to our CD collections. After all, why buy a movie on a streaming service if you already have the disc at home? But one unfortunate reality of CDs is their ability to scratch. Once scratched, your entire experience, whether it's listening to music or watching a movie, is ruined.
However, a surprising trick among lip balm uses can fix this problem. Next time you're faced with a scratched CD, apply a little lip balm over the mark. You should make the layer as thin as possible before putting the CD into the player. The lip balm will help to hide the scratch, which will stop your CD from skipping. Problem solved!
Advertisements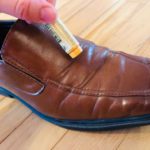 Advertisements
If your favorite pairs of shoes are looking a little dull, don't bother reaching for your shoe shine. Instead, grab your favorite lip balm.
Apply a small amount of lip balm to your lackluster kicks. Then rub the balm in with a soft cloth. Once you're done rubbing in the mixture, your shoes will shine like they're brand new—and that's only one of the many lip balm uses that can simplify your life!
Advertisements