15 gifts for people who love eating, drinking and cooking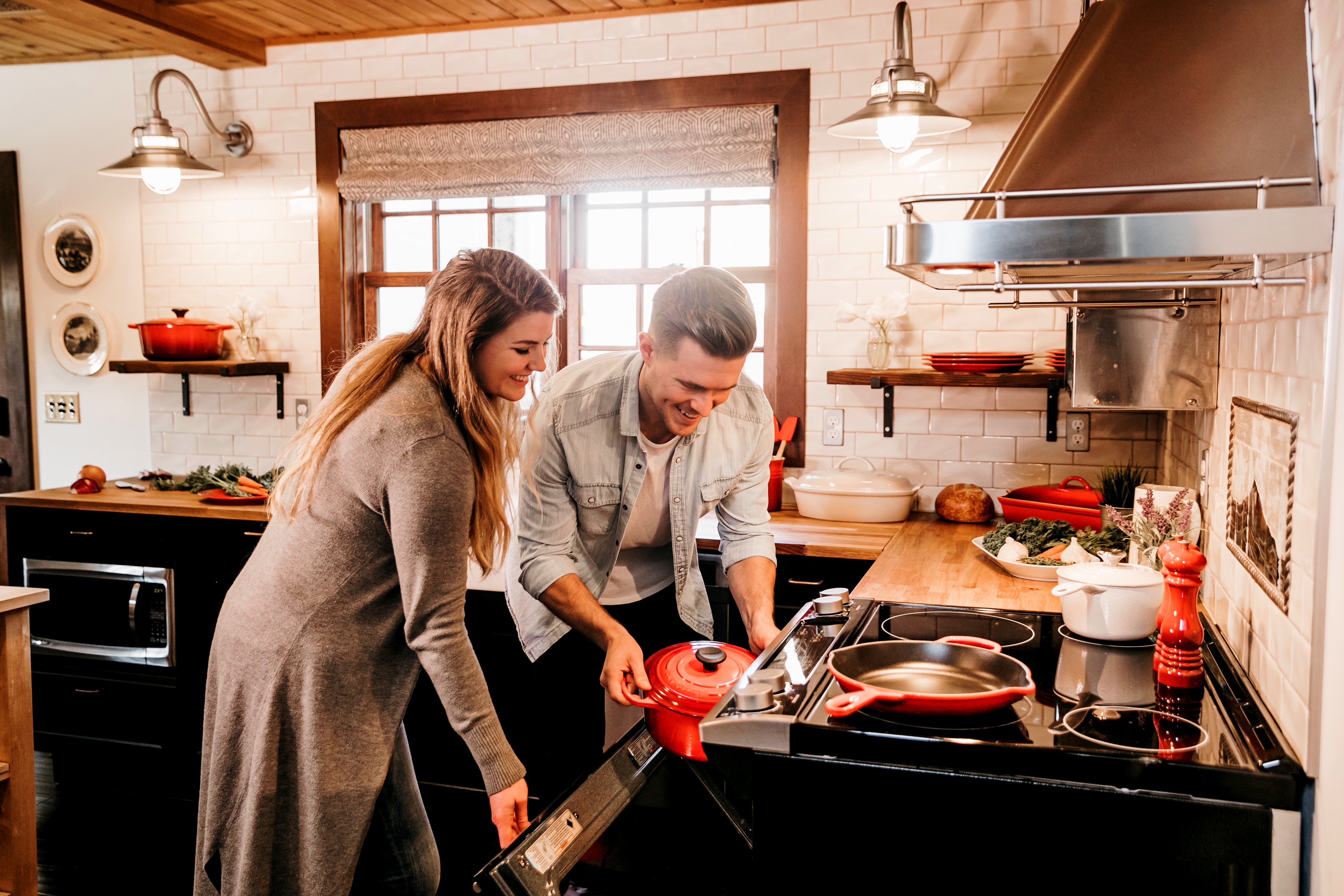 It's not always easy to find the perfect gift, but if someone likes to eat, drink or cook, it suddenly becomes a bit less stressful.
No need to complicate things when looking to treat a foodie: just take a look at their kitchen, and see what's missing. Here are 15 ideas to inspire you.
This is the best of the best for coffee lovers. French presses have been around for about a hundred years and still impress. Their elegant design and the special taste they give to coffee can't leave people indifferent. If you haven't tried it yourself, you should! Infused coffee is amazing, even more than filtered coffee, which is everywhere.
2

An elegant cheese plate
A good cheese board is a home essential, especially when we like to host people. This gift is therefore perfect for any foodie. We can find them on the internet at popular retailers or on websites such as Etsy for a more personalized look and, of course, they can be found in any good kitchen supply store. You may also want to look for them in art fairs, where you can find the most beautiful and unique ones.
Here's another essential when we like inviting people over and/or when we like to do our part for the environment, instead of using paper napkins. Cloth napkins are easily cleaned in the washing machine and add a chic touch to any table.
Here's the perfect gift for wine lovers. Decanters will enhance wine flavours by aerating the wine. The decanters are available in multiple formats, and most are also compatible with wine aerators too, to accelerate the process.
5

A decorative serving bowl
Can we have too many serving bowls? Their decorative potential is almost infinite. We can go with a sleek design, with something colourful, handmade or brought back from a trip. Nonetheless, they will always be useful.
For those who love baking, a jar is very useful to keep our creations longer. They are also a very customizable object; with a minimum of motivation, you could find one that really fits into a loved one's tastes.
Take weekend breakfasts to the next level.
8

An automatic pan stirrer
This is the gift for busy bees! This automatic stirrer will stir for you the content of a pan or a bowl while you can do something else; take care of the kids, do something else in the kitchen, watch more reality TV … the sky's the limit, really.
Going back to basics with a cookbook, why not? They come in so many themes and tastes, there's always something new going on in the kitchen.
Wine racks also come in a variety of shapes and materials. Surely you'll be able to find one perfect for your loved one's kitchen, dining room or living room. Just like cheese boards, think about looking for them during art fairs, you never know.
No one has to always go to a sushi shop to get their favourite Japanese dish; they can be done at home too! This is a culinary challenge you're offering here…
12

Personalized Mason jars
For something more personal, we can make a preparation that we will offer in a Mason jar as a gift. Cookie mix, hot chocolate mix, marinated veggies, jams, sauces … just use your imagination. Or our suggestions.
Go for exotic spices since the basic ones are probably already covered in your foodie's kitchen. Spices often come in cute boxes too, which is a nice bonus.
14

An antique or numeric kitchen scale
An antique or antique-looking scale could be a nice addition to a kitchen, or you could also go for a modern numeric kitchen scale.
They are more and more popular, these subscription boxes! There's one for almost anything. When it comes to food and drinks, we can go for cheese subscriptions, beer, wine, spice, tea, coffee and more. A simple internet search will open your eyes to the phenomenon.
---
Cover photo: Le Creuset | Unsplash