CBD: The benefits of cannabis oil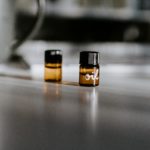 Thinking of adding CBD oil to your medicine cabinet? Here is what cannabis oil can do for you.
As the name suggests, cannabidiol oil (CBD) is a cannabis by-product. But fear not, you can consume it in its pure form right before heading to work or while babysitting your little nephew as it has no psychoactive effect. It does, however, have multiple uses and just as many benefits. In fact, its reputation is well established in certain parts of the world such as South America. If you thought anything coming from hemp—other than hippie apparel—and especially cannabis would get you high and give you the munchies, stick around to discover the multiple health benefits of CBD oil.
1

Relieve Stress and Anxiety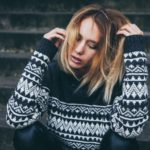 Advertisements
Just like certain essential oils, CBD oil proves to be of great use to people going through stressful times or suffering from anxiety. Whether pure or mixed with THC—the main psychoactive component of cannabis—this oil can do great this in counteracting these overwhelming states and help promote relaxation.
Advertisements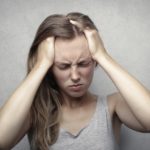 Advertisements
It's a fact: CBD holds anti-inflammatory virtues. Its usage can help relieve pain and even reduce symptoms of severe migraines. cannabidiol oil is also used in some regions to reduce pain associated with conditions such as arthritis, fibromyalgia and Crohn disease. Women who experience cramps during their period can also rely on CBD to ease the pain.
Advertisements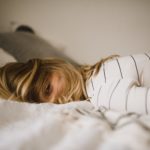 Advertisements
Whether you are dealing with nausea as your main concern or a side effect of another condition, CBD could help alleviate your discomfort. People also resort to it in case of motion sickness or gastroenteritis. It serves as a great alternative to antiemetic with the bonus of being sold over-the-counter.
Advertisements
4

Soothe Chemotherapy Side Effects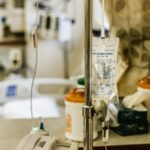 Advertisements
Chemotherapy is a very aggressive treatment to cure an even harsher condition. It is therefore unsurprising that the procedure comes with its lot of undesired side effects. Mixed with THC or on its own, CBD oil can prove to be a great ally in making this difficult period that much more bearable. The seemingly magical oil can help alleviate symptoms such as pain, vomiting, nausea as well as body tensions and stress. It is, however, important to mention that everybody responds differently to treatments. CBD oil is, therefore, no miracle treatment and you should consult a doctor before trying any type of remedy.
Although CBD oil's reputation is tainted by its relation to the drug, its effect on the human body is much more akin to essential oils then psychoactive substances. From sleeping better to relaxing and reducing pain, it can be a solution for multiple concerns. If you are interested in experimenting with CBD oil and experiencing its benefits, we suggest that you discuss it with your doctor or consult official online sources.
Advertisements