CBD: why add cannabis oil to your medicine cabinet?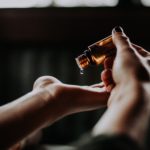 Advertisement - Continue reading below
Cannabis products are gaining popularity in several parts of the world and their effects seem to be attracting the attention of the scientific community.
Following the wave of legalization of cannabis in several states, more and more people are opening up to the benefits of this often misconceived plant. First known for its psychoactive effect, it also has many virtues and by-products that go far beyond the effects sought in the case of recreational consumption. Among them, cannabis oil, and more specifically cannabidiol oil (CBD) which can be used in the treatment of several conditions. Reticent at the thought of turning to a drug to treat your ailments? Don't worry. Unlike THC, CBD does not alter faculties in any way. Here is an overview of the many benefits of cannabis oil.
Advertisement - Continue reading below
Advertisement