20 Most Dangerous Bridges In the World
Advertisement - Continue reading below
Whether built by desperate locals, composed of delicate-looking materials, or placed in terrifying locations, bridges that would prompt somersaults in your stomach can be found all over the world. Take a look below at the 20 most dangerous bridges in the world and decide for yourself if you'd be brave enough to cross them.
1

Zhangjiajie Glass Bridge – China
When the bridge was first built, it could hold up to 800 visitors at a time. However, it attracted so many tourists that it actually had to close in order to ensure that the bridge could handle all the foot traffic, because its bottom is made of glass.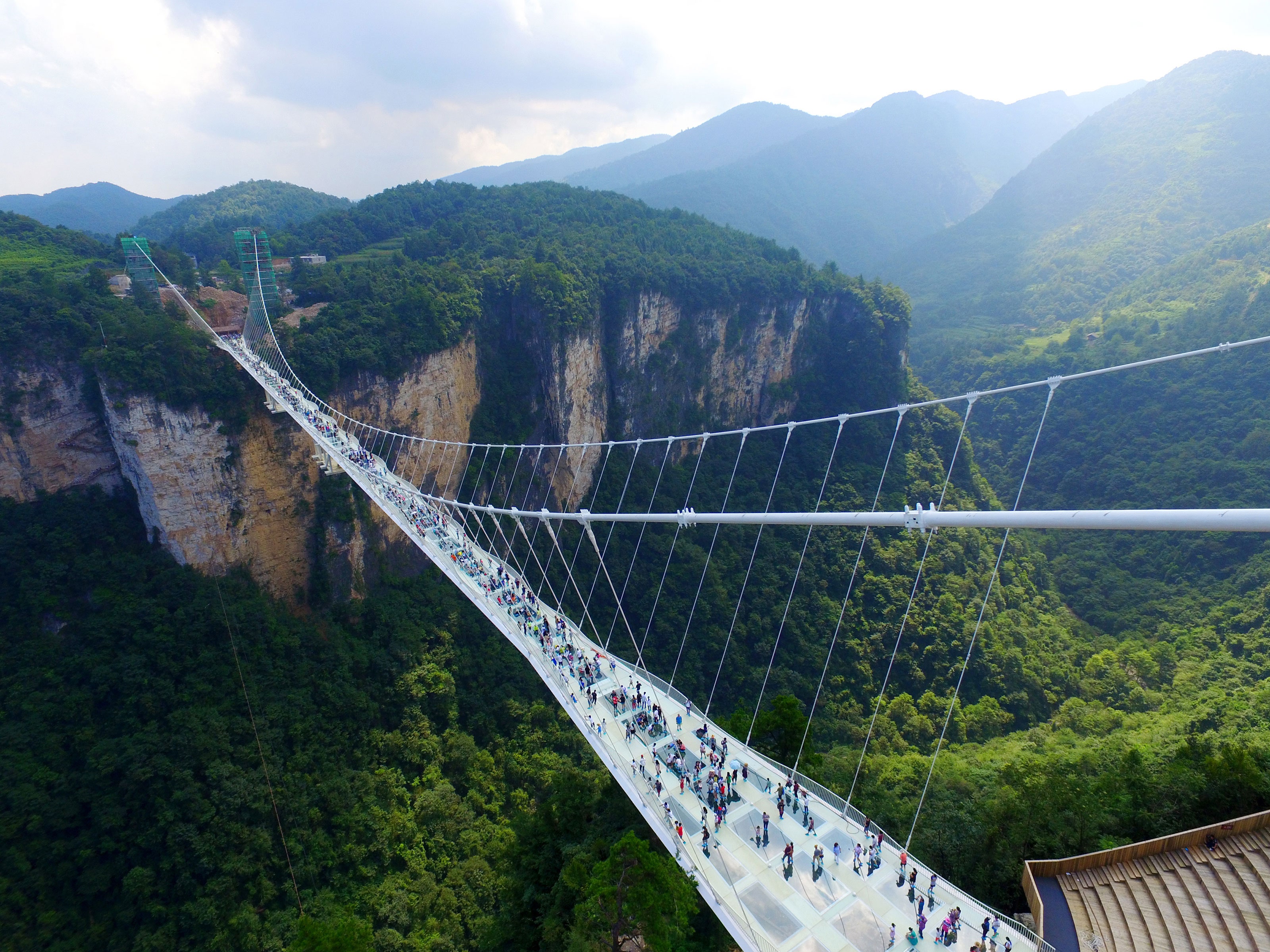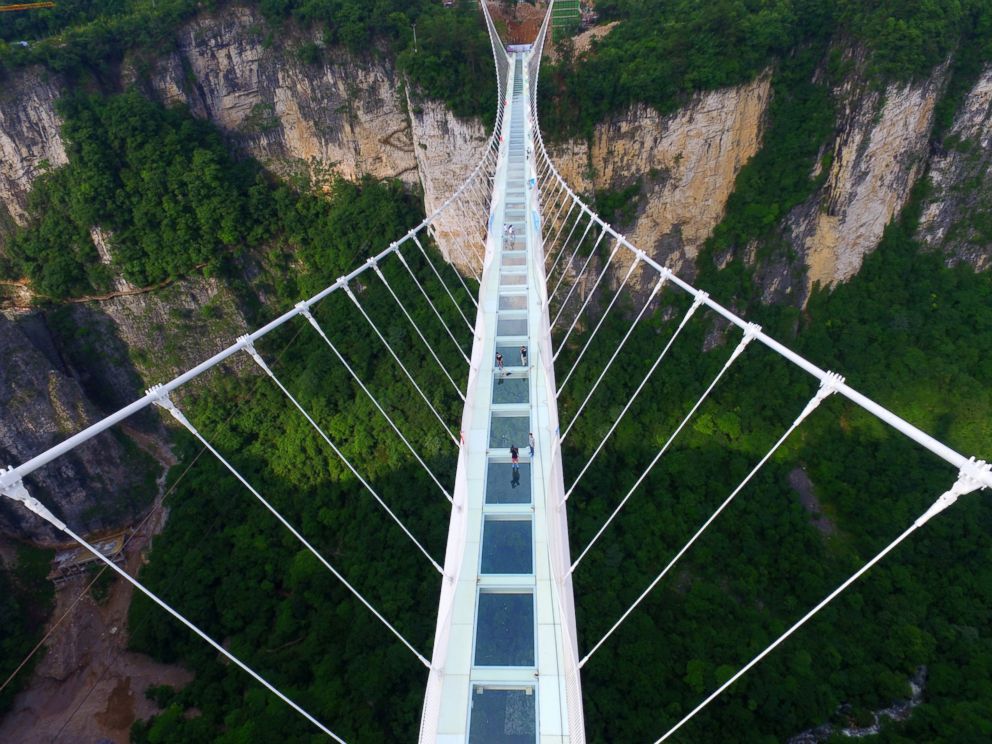 Length: 1,411 ft
Height: 984 ft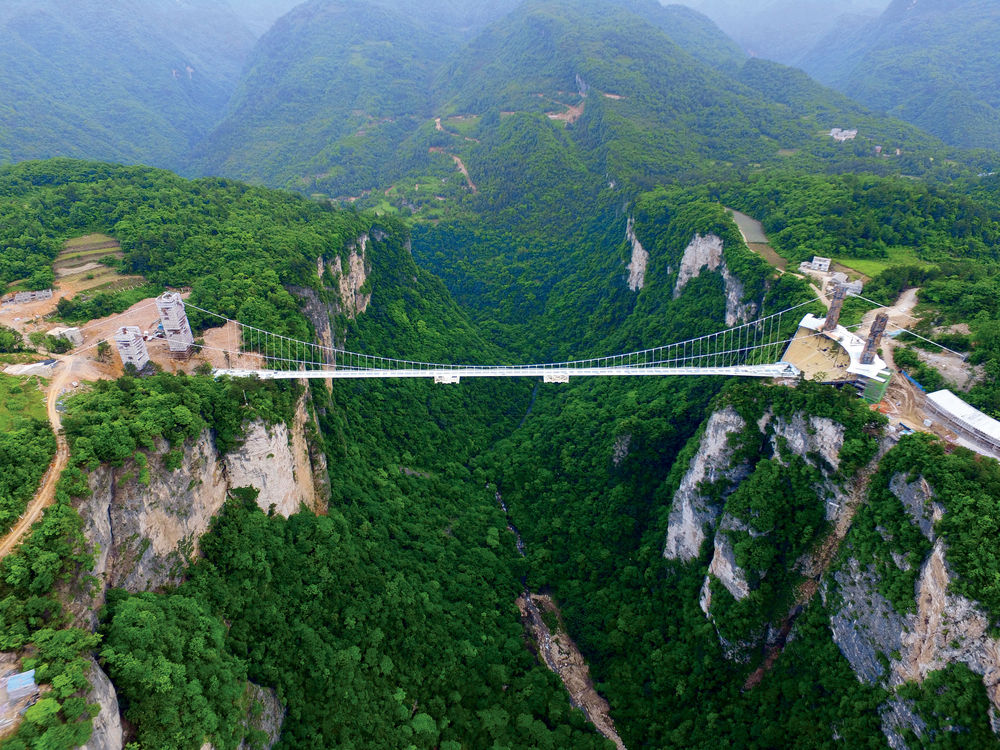 Advertisement
Advertisement
Advertisement
Advertisement