Are There Really Benefits To Shopping At Walmart?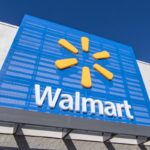 Many people have their own preconceived notions about whether or not they will shop at Walmart. The truth is, Walmart has some mega deals lurking within its walls. The brand has definitely evolved through the years, and here are some of the best reasons why every shopper needs to make sure that Walmart is on their list.
Advertisements
Premium Brands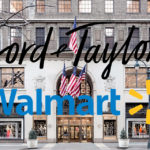 Walmart has teamed up with Lord & Taylor to bring you Premium Brands collections from a variety of designer labels. Essentially, you'll get access to over 125 high-end goods without exorbitant prices. The fashion focus isn't what we'd expect from a low-cost retailer like Walmart, which is why it's so innovative and noteworthy. You presumably already shop at Walmart for groceries, pet food, cleaning supplies, and other household staples, so why not clothing?
Consumers may now purchase luxury items such as platinum watches and leather goods from Walmart's new shopping site, which is no longer limited to low-cost grocery and household goods. Since Walmart is one of the most visited e-commerce sites in the US, it only makes sense for them to up their game. Their website is designed so that third-party sellers can be invited in to resell their products, like luxury handbags.
But here's the catch—if you want to sell on Walmart's website, you must be invited in after filling out your application. The application requires a seller to submit tax forms, integration methods, product categories and catalogs, and history of e-commerce or marketplace success. Since Walmart already has an established customer base, this helps sellers to expand their reach. They are able to receive sales from customers who wouldn't have noticed them if they weren't on Walmart's Marketplace.
Advertisements
Great Value Brand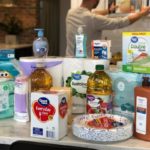 Walmart has built its own brand that coincides with its mission statement, in addition to offering a choice of products from large and well-known companies. "Great Value" is the name of Walmart's unique brand. Great Value is a prominent brand that is only available at Walmart shops. This brand sells groceries and cleaning materials, among other things. In comparison to other brands, this one has a competitive advantage in the form of affordable prices. Evidently, this brand was created to help consumers save money so they can live better, as stated in Walmart's mission statement.
The brand isn't as well-known as it should be, and many customers would rather pay more for essentially the same things that are more visually appealing. However, smaller companies, such as Great Value, consistently outperform these private-label brands in terms of pricing, quality, and nutritional information. Other major brands' marketing efforts and modes of advertising may be superior to Walmart's Great Value items. Customers perceive that Great Value products are of poor quality, so they prefer to spend more money on well-known brand products, which cost much more and sometimes have worse nutrition facts than Walmart's own. Several studies have demonstrated that Great Value items have a price, and sometimes quality, advantage over other brands from competitors, such as Target. Without a doubt, there really is no point in spending more on costly products that provide the same benefits that Walmart's "Great Value" brand does at a far lower cost.
Advertisements
Old Technology Exchange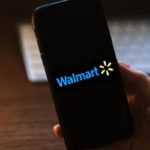 If you send your old smartphones, tablets, and video games to Walmart, you could get free online shopping credits. The Gadget to Gift Cards program at the large box retailer gives free e-gift cards in return for unwanted devices. The program accepts MP3 players, video gaming consoles, and voice-activated assistants in addition to the goods listed previously. That means you can trade in both old and new items, such as the iPod you had in middle school or the Alexa that just creeps you out.
However, not all items are equal in worth. For example, depending on the model, old cellphones can be swapped for $1 to $23 in online gift card money, while old gaming consoles can be returned for up to $225. Go to Walmart's website and select the item you want to swap to find out how much your neglected electronics are worth. The model, whatever damage it has incurred, the storage capacity if relevant, and whether or not it includes accessories like cables and controllers can all be specified from there. After you've entered the product's details, Walmart will give you an estimate of how much it's worth. To receive your digital gift card, print the prepaid shipping label, place it on a box with all the items you want to exchange, and wait for an email with a gift card that you may use to buy anything from Walmart's online store.
Advertisements
Self Checkout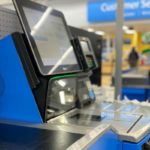 Walmart has had a long reputation for being inconsistent with its checkout lines. Many people have despised the fact that they never have more than two or three registers open for checkout. So, instead of waiting in those long lines, why not use self-checkout? You can scan your items and checkout fairly quickly. Plus, if you only have a few items, this choice is much more reasonable than waiting in line behind someone who has a cart full of items.
Now, Walmart has designed a new way for customers to conveniently checkout at the store. The walls of a large open area are lined with a decent amount of registers. A green light is installed on each register to alert workers and consumers to available checkout bays. Apart from the open layout, the most apparent feature is that all of the registers are open to using. All of the store's cashiers were reassigned to a new position dubbed 'Host.' The Host's job is to ensure that customers' checkout experiences are exactly what they want. A host will direct a customer to an available register if they want to check themselves out. If a customer requests an associate to check them out, a host rings them up and bags all of their items, precisely as they did in the former lane-driven system.
Curbside Pickup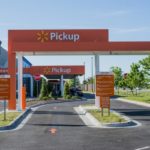 Grocery shopping is an exhausting experience, especially when you have children. Who wants to spend hours in the grocery store while their kid is crying and ready to go home? You have to push through the insane amount of people who all decided to go grocery shopping at the exact same time as you did! Plus, you probably will leave feeling gross, tired, and regretting your decisions. When you go to the grocery store, you have to make sure that you have everything you need. Your purse or wallet, your kids that aren't old enough to stay home alone yet, and that dang shopping list. Which is always getting lost or torn up. But there is a simple solution to the grocery store hassle.
Curbside pickup! Whoever invented this is a pure genius. You can order literally everything you need inside of the Walmart app and pick a time that you want to go get your groceries, without ever having to step foot inside of the store! Many of the recent pop-up grocery delivery services appear to be a bait and switch. They entice you with one proposition, only to find out later that it isn't the case. That is not the reality with Walmart Online Grocery Pickup. What you see is exactly what you get. There are no subscription, delivery, or gratuity fees required. The very same low prices that are in the store are also on the app. If you order before 10 a.m., you can even pick it up the same day. You place your order, they load it into your car and you go home. It's so easy!
Delivery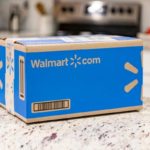 You can save time by ordering groceries online instead of driving to the shop and exploring the aisles. You may also save money by doing comparison shopping and avoiding impulse purchases at the store. Walmart grocery delivery allows you to order groceries online and have them delivered to your door for a price. Whether you buy a delivery subscription or pay per order, the delivery charge varies. When you place your order, a store associate will choose your items and contact a third-party partner to deliver your groceries during the time frame you specify.
Sign in or create an account at walmart.com/grocery or in the Walmart app to discover if Walmart grocery delivery is available in your area. You can get the Walmart app for iOS or Android for free. On any device, the procedures are the same, although the buttons may be in different locations. To create or log in to your Walmart account, go to the website and click the "Sign in" option, then enter your information. You can use your Walmart account credentials to log in on any device once you've created one. Once you've created an account and logged in, you can choose the items that you want to purchase. After your online cart is loaded, you can choose the delivery option and select a time that you'd like your groceries to be delivered.