Beauty tips: Discover how to whiten nails with these 5 easy methods
If you want to have beautiful natural white nails, we suggest you discover some methods to achieve this. Say goodbye to yellowish nails once and for all!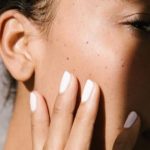 The first thing you do when you meet someone is shake their hand or kiss them. The other person has no choice but to focus their attention on your face and hands. In this case, it is best that your hands, like the rest of your appearance, be cared for. To do this, you can treat your hands to a nourishing cream to hydrate them and apply pretty nail polish. But what if you're not a fan of nail polish and manicures? Don't worry, you can get beautiful natural nails! Find out how to keep your white nails looking great at all times with these few effective beauty tips.
Advertisements
Use a nail brush and soap
Just as you need to wash your face and hands, you should also get into the habit of washing your nails to whiten them at least once a week. This small beauty gesture will also allow you to get rid of bacteria. To do this, use a nail brush, a small container, and soap and do this:
Add soap to the container filled with water.
Place the container in the microwave for 2 minutes and soak your yellowish nails in the solution for 5 minutes.
Remove dirt with the brush.
Advertisements
Take care of your nails with baking soda
Another way to avoid yellow nails is to use the whitening power of baking soda. Indeed, you can make a whitening bath with only a few ingredients:
Pour the juice of half a lemon into a bowl of warm water.
Add a tablespoon of baking soda to it.
Soak your fingers in the solution for 3 minutes to get beautiful white nails.
Another trick that works just as well is this:
Pour a teaspoon of hot water into a bowl.
Add a tablespoon of baking soda to it.
Gently rub your nails.
Advertisements
Apply a base coat
If you are used to wearing dark nail polish, including red, green and black, consider applying a base coat to your nails. You can even apply a hardener to strengthen them.
Advertisements
Take the time to polish your nails
It is also good to polish the top of your nails twice a month in order to whiten them. You can use a polishing block to make sure you don't damage your nails.
Make a treatment with oxygenated water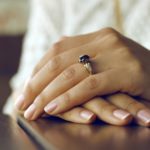 You can also use hydrogen peroxide for your nails. All you have to do is soak your fingers in hot water to soften your nails, soak a cotton swab in hydrogen peroxide and "glide" it over your nails to whiten them. Once you have given this treatment to your nails, massage them with a nourishing oil or moisturizing cream. Note that it is, however, a thing not to be done too often at the risk of ending up with white, but brittle nails!
With this simple nail care, you will be able to have beautiful hands without the need for a manicure. You can, of course, add other nail care products to your beauty routine.
---
Cover photo: @jenfiamengo | Instagram