The best body lotions for dry skin to tackle that winter skin
To fight the effects of winter or keep your skin hydrated at all times, this list of best body lotion for dry skin will make you glow at all times.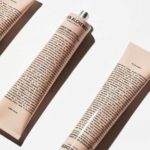 Is the cold season hard on your skin? Does your skin need a serious, year-round boost? Anyway, these butters, balms, lotions, oils and whatever their names may be, will allow you to regain a supple and soft skin regardless of your budget. Finally, free your medicine cabinet, the one under the sink and drawer of your bedside table from all these useless products and replace them with one of the best body lotions for dry skin.
Advertisements
Aésop, $47
Meticulously thought-out formulas, high-quality natural ingredients and impeccable design, the Australian brand is worth its weight in gold. Their Rejuvenating Intensive Body Balm formulated with sandalwood and Macadamia nut oils as well as mandarin and vanilla peel is specially adapted to nourish dry skin. Creamy and fragrant, it is the perfect excuse to go for a trip to one of their exceptionally designed boutiques.
Advertisements
Kiehl's, $60
The famous Body Cream: Soy Milk & Honey Whipped Body Butter has been a favourite of the brand for over 40 years. This deliciously perfumed classic regenerates and protects the skin. Its paraben-free and silicone-free formula and its light, creamy, easily absorbed texture will make it a regular in your bathroom to fight and prevent dryness.
Advertisements
Glossier, $22
True to the brand, in addition to leaving your skin soft and intensely hydrated, Glossier's Body Hero cream will envelop your skin in a lustrous halo. Hypoallergenic, untested on animals and paraben-free, Body Hero improves the appearance of the skin, firms and gives radiance. A well thought-out product from a trendy brand for thirsty skin of all ages at a low price.
Advertisements
Aveeno, $15
Not the type to set foot in a store specializing in beauty products and skin care? An additional stop at the pharmacy is already required to save your skin in great need of a little love? Choose Aveeno which will nourish your skin with care and efficiency without making a hole in your wallet. With a fragrance-free option for sensitive skin prone to reactions, Aveeno is an excellent pharmacy option. This is definitely the best body lotion for dry skin you can find at the pharmacy.
Grown Alchemist, $38
Grown Alchemist's Intensive Body Cream has been specially formulated to meet the needs of particularly dry skin. Based on natural bioactive ingredients, Grown Alchemist products are designed according to an innovative scientific approach focused on skin function at a cellular level. We are not a scientist; all we can say is that your skin will gain in elasticity, firmness and softness.
Weleda, $18
Those looking for quality natural products that will fit into a simpler lifestyle will benefit from discovering Weleda products. Skin Food cream, in particular, is a body moisturizer specially designed to help extremely dry skin. The rich, thick formula targets affected areas to restore their appearance and healthy texture.
Rodin, $136
Rodin's luxury oils are a must for anyone who can afford to invest in deeply nourished skin. The rich blend of 11 oils of the highest quality of Jasmine and Neroli body oil treats all skin types and does an excellent job at creating silky smooth skin. Beautiful in a bathroom, this luxury product will leave your skin regenerated and wrapped in a sensual fragrance.
Malin + Goetz, $45
The Brooklyn company Malin + Goetz uses key ingredients, pure and natural, to revive skin lacking in moisture. It intensely nourishes the skin without clogging the pores, giving a false impression of wetness or leaving residues on the skin. No need to wait until you can put on your pants since it has no oily residue!
La Mer, $195
La Mer is the Holy Grail of skin care. With its impressive price come therapeutic effects inspired by the benefits of the sea. This creamy body cream promises protection, comfort and instant softness through deep, long-lasting hydration.
Sol De Janeiro, $50
With a name like Brazilian Bum Bum, this fast-absorbing, nicely scented and nourishing cream makes you want to smear yourself with its rich formula of guaranà, cupuaçu butter, acai and coconut oil while dancing in our bathroom. This sunny lotion will give you softer, smoother-looking skin with a light shine and a sweet aroma of pistachio and caramel.
Eucerin
Another drugstore superstar, Eucerin's Roughness Relief Body Lotion is unscented (perfect for your sensitive skin) and provides 48 hours of hydration to heal and soften any bumpy, rough, dry and itchy skin. For extra smooth skin, use an exfoliator in the shower to remove your scaly skin, pat your skin dry after showering and then slather on this replenishing skin cream.
Treat your skin with love and plenty of hydration, whatever your taste and budget, in both summer and winter, with these 11 best body lotions for dry skin.
---
Cover photo: @ordiaofficial| Instagram