Best eye creams for dark circles or how to never look tired again
These best eye creams for dark circles will give you that bright and wide awake demeanour you are looking for even if you stayed up all night.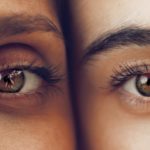 Just got to work feeling fresh and ready until Brian from marketing greeted you with an unwelcome comment about how tired you look. Blame those darn dark circles even a full 8 hours of peaceful dreaming can't fix (and Brian's lack of social skills). Whether you've been enjoying happy hour a little too much or were in bed by nine sipping on chamomile, never get told that "you look like you really need that coffee" again by adding the right treatment to your skincare routine. Here are some of the best eye creams for dark circles on the market.
Advertisements
Drunk Elephant
It's on everyone's best eye creams list and it should probably be in your medicine cabinet. Opt for the C-Tango™ Multivitamin Eye Cream which will firm and brighten.
Advertisements
Milk Makeup
They call their Cooling Water instant under-eye de-puffer "sleep in a stick".
Advertisements
Shiseido
You know what they say: Good things come in small packages.
Advertisements
Saturday Skin
This brightening eye cream from Saturday Skin is called Wide Awake, which is sort of a prediction on how you will look if you add it to your beauty regimen.
Tatcha
The Pearl Tinted Eye Illuminating Treatment is the definition of an all-in-one. It does everything you never thought you needed. Not only does it have a gentle sheen to it, but it is also tinted and hydrates while reducing the look of dark circles and wrinkles.
Fresh
Fresh's Age-Delay Eye Concentrate will not just prevent and diminish signs of ageing. It will take care of those dark circles too, no matter your age.
Biossance
Technically, this Squalane + Peptide Eye Gel is not a cream, but it still deserves its spot on this list of the best eye care for an energized look.
Onomie
Infused with all the right things, the A.C.E. Illuminating Eye Treatment doubles as a highlighter for instant brightness.
Youth To The People
This Peptide Eye Cream from Youth To The People is the power of superfoods and science in a jar.
Kiehl's
It seems that avocado is the answer to everything. Even dark circles.
Look as fresh as you feel with a little help from these highly effective eye treatments. De-puffing, tinted, fully natural, cruelty-free and the list goes on, you are certain to find your fit among the best eye creams for dark circles and never look tired again unless you are experiencing a serious case of bed hair.
---
Cover credit: Soroush Karimi | Unsplash