10 of the best face creams to adopt to pamper your skin
There is no real secret to having beautiful, healthy looking skin: you have to take care of it! Here are the 10 best face creams to help you with this.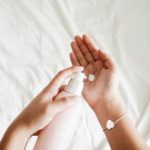 There are many ways to take care of yourself. You can opt for a good workout at the gym near you, do some meditation or cook some healthy meals. You also need to take the time to take care of your skin, especially your face. After all, it's the first thing you see when you get up in the morning and look in the bathroom mirror: the reflection of your beautiful face. It is, therefore, better to take care of it! To do this, here are the 10 best face creams to add to your beauty product drawer. They will undoubtedly help to add brightness and radiance to your skin.
Advertisements
Hydrating day creams
Saturday Skin Featherweight Daily Moisturizing Cream
If you want a moisturizing treatment that is made with natural ingredients, Saturday Skin's moisturizing cream is perfect for you. In fact, its light formula is made up of ingredients such as avocado, grapefruit and citrus oils, which gives your face a fresh and radiant boost at the beginning of the day!
The Body Shop Vitamin E Moisture Cream
This The Body Shop facial cream, which is enriched with vitamin E, shea butter and aloe vera, is designed to moisturize your face for 48 hours. It penetrates the skin easily as it is ultra-light in texture. Therefore, it is ideal for those with oily skin or who are not very inclined towards rich creams. The delectable smell of this skin care product also makes it a product that you enjoy integrating into your beauty routine.
Neutrogena Hydro Boost Gel Cream
A very popular product on the skincare market is Neutrogena's Hydro Boost Gel Cream. The main ingredient of this gel cream is hyaluronic acid, an agent found in the skin that allows it to retain water. This treatment allows you to hydrate your skin quickly and give it an even more supple and smooth appearance.
Olay Luminous Whip
Olay's Luminous Whip is also a good choice for women with normal skin. This moisturizing cream changes from a creamy to a liquid consistency to quickly penetrate the epidermis and leaves you with a face that radiates beauty. The ingredients in this product are designed to moisturize the skin, but also to even out the complexion and reduce the appearance of pores. It is therefore in your interest to use it on a daily basis!
Philosophy Hope in a Jar
According to an article in Elle, Philosophy's Hope in a Jar moisturizer is ideal for women with combination skin. This skincare product contains lactic acid to remove dead cells from the skin's surface. It is also composed of antioxidants, an ingredient that helps to fight against environmental aggressions (including pollution).
Clinique Moisture Surge™ 72-Hour Auto-Replenishing Hydrator
Many women have dry skin, especially during the winter season. Fortunately, it is possible to overcome this problem with targeted care. Clinique's Moisture Surge 72-hour auto-replenishing hydrator is a good product to adopt to remedy this problem. This gel cream moisturizes your skin for 72 hours, even after you have cleansed your face. You will love its refreshing effect as well as its light formula that the skin absorbs instantly.
Advertisements
Anti-wrinkle creams
Dr. Barbara Sturm Face Cream Rich
If you have wrinkles and want to get rid of them, many websites, including Elle and InStyle, promote the properties of Dr. Barbara Sturm's Face Cream Rich as one of the best face creams on the market. This cream is composed of an active ingredient called "purslane" which has regenerative, anti-inflammatory, antioxidant and moisturizing properties. This beauty product greatly improves the appearance of your skin in no time at all! However, you must be willing to pay a certain amount to get it, because this treatment by Dr. Barbara Sturm is quite expensive.
Clarins Multi-Active Day Cream
Another day cream that you can adopt to fight the signs of ageing is Clarins' Multi-active day cream. Much more affordable than Dr. Barbara Sturm's, this skin care product is just as effective. It is composed of antioxidants and wild teasel, a kind of thistle known to stimulate the skin's defences and protect it. It is the perfect cream to fight against environmental pollution and stress.
Advertisements
Night creams
Aveeno Ultra-Calming® Sensitive Skin Nourishing Night Cream
If you tend to have sensitive and irritated skin, you should definitely try Aveeno's Night Cream. This oil-free, non-comedogenic and hypoallergenic skincare product is designed to moisturize and soothe your skin overnight.
Advertisements
Best face creams for men
Neutrogena Face Lotion
The men are not to be left out. There are indeed several skincare products available for them. Neutrogena has developed a whole range of products for men, including a facial cream. This product is extremely versatile; in fact, you can use it as a daily moisturizer, but also to soothe your skin after shaving. It also has an SPF of 20, but it is probably not suitable for people with sensitive skin because of its fragrant smell.
The 10 best face creams above should help you to keep your skin looking young and healthy on a daily basis. Of course, these are just a few of the many choices. When it comes time to choose your moisturizer, take the time to think about whether the product you have selected is suitable for your skin and be aware that you will probably need to change treatments depending on the current season.
---
Cover photo: @saturday_skin | Instagram