The 10 best lip plumping products to accentuate your pout
Forget about lip injections and the Kylie Jenner lip challenge, accentuate your gorgeous pout (naturally) with the 10 best lip plumping products out there.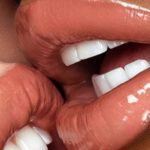 While some thank the gods (and mom and dad) for their full, luscious lips, others curse the genetic lottery for forgetting about them. Who wouldn't want beautiful, youthful-looking plump lips? Especially when we see perfect pouts all day long on your social media feed. Thankfully, technology is advanced enough to provide thin-lipped ladies with numerous alternatives like lip injections and lip fillers, botox and implants. If you're not ready to go under the needle or you just want a cheaper alternative, lip plumping products are the answer to your full lip desires. The best lip plumping products out there tingle, hydrate and create the appearance of plump lips without breaking the bank. That sounds much better than going to the doctor's and looking like Donald Duck, if you ask us.
Advertisements
Dior Addict Lip Maximizer
A fan favourite you'll see on most lists of the best lip plumping products on the market, Dior Addict's Lip Maximizer offers an instant fresh tingle that activates the plumping effect and maximum hydration, keeping your lips hydrated and soft all day long. Available in 8 shades, from barely there pink to a darker berry colour, Dior boasts that the lips will be 29% fuller thanks to the hyaluronic acid formula and will make the lips softer over time.
Advertisements
Nature Bissé Diamond Lip Booster
Add volume and hydration to your pout with Natura Bissé's Diamond Lip Booster, a serum that minimizes wrinkles, smooths and repairs lips as well as add instant volume to them. Use it as a primer, as a final touch on top of your favourite lipstick or alone to enhance your lip's natural colour. Capsicum also known as pepper, creates that plumping effect while the omega 5, antioxidants and turmeric oil hydrates the lips and nourish the lips to keep them looking beautiful.
Advertisements
NIOD Lip Bio-Lipid Concentrate
Lip Bio-Lipid Concentrate is an oil lip treatment formulated with peptide and bio-technology to create fuller, plumper and softer lips. You should immediately see a difference in your lips once you apply this oil: the colour, texture and size will transform. You can also use it as a primer and wear it under your lipstick to add hydration all day long.
Advertisements
Le Métier de Beauté Hydra-Plump Lip serum
Perfect to apply before your lipstick, this plumping serum from Le Métier de Beauté has a lasting formula that hydrates the lips and makes them appear fuller. The formula is non-greasy and non-waxy, which makes it incredibly comfortable and smooth for your pout. You'll notice that the serum helps reduce, over time, the appearance of fine lines and wrinkles around your mouth. This is a luxurious product older women will appreciate.
Glamglow Plumprageous
Never thought a matte lip plumping product would exist in your lifetime? Rejoice! Glamglow offers a matte, metallic and glossy version of its Plumprageous matte lip plumper treatment. Choose from 5 shades from clear to prune to have a plump looking pout in the day and at night. The botanical skincare actives enhance your lips automatically to make them look and feel bigger and won't make your lips dry.
Charlotte Tilbury Collagen Lip Bath Gloss
This rose pink lip plumper has a high gloss finish (but without the stickiness of most glosses) and is filled with hydrating ingredients like coconut oil to add moisture to your lips, making them look healthier and firmer. The mustard sprout extract and marine Collagen creates that va va voom plumping effect we all want to achieve. Your dry and chapped winter lips will feel extremely smooth and soft after application.
Too Faced Lip Injection Extreme
Too Face's plumping lip treatment is like getting lip injection lips without the actual needles and downtime. Tingly for a few minutes, you will see immediate results when you apply it to your lips but you will also notice plumper lips over time. Use it alone or over lipstick, in the day and at night for longlasting shiny and voluminous lips.
Make Up For Ever Ultra HD Lip Booster
It's not only your eyes and skin that can look tired in the morning, your lips can also look tired. Wake them up with Make Up For Ever's Ultra HD Lip Booster Hydra-Plump Serum. Apply the clear colour before your lip gloss or lipstick or simply choose one of their flattering colours to wear on its own. The serum will smooth and add volume to your lips to give you a healthy, just bitten look.
Lancer Volume Enhancing Lip Serum
If you are getting a little bit older and want to reduce the appearance of fine lines and wrinkles around your mouth, which tend to make you look older, Lancer's Volume Enhancing Lip Serum can help. A lip treatment to apply morning, noon and night, it will create youthful looking lips and provide intense hydration all day long. The hyaluronic acid, Sichuan pepper extract and Croton Lechleri Sap work together to make lips look plumper and healthier.
Buxom
Buxom has a full range of lip plumping products. Their polish top coats, lip polishes and lip creams all come in beautiful neutral shades from mauve to peach to bronze (the lip polish even comes in 100 different shades!) and offer high shine and an intense plumping effect without being sticky or heavy on the lips. Hyaluronic acid and peptide complex create that tingling effect that makes lips look luscious, hydrated and plump and vitamins A and E keep your lips soft and moisturized. Buxom definitely has its place in the best plumping products in the market.
Enhance your pout with the best lip plumping products that will keep your lips hydrated and smooth. Remember, it's better to add just a bit of volume to your lips than to end up with Kylie Jenner lip challenge swollen lips…
---
Cover photo: glamglow_tw | Instagram