Brittle nails: Here's how to strengthen nails in no time at all!
Do you have brittle, weak or thin nails? Find out how to strengthen them in order to remedy this situation once and for all!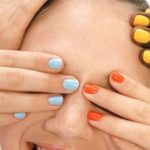 You have probably had brittle, split, bumpy and weak nails before. This is a fairly common situation. Fortunately, you can remedy this by following a few beauty tips. We suggest you strengthen your nails with these beauty treatments and some clever tips. Find out how to get beautiful, healthy-looking nails now!
Advertisements
Get a strengthening treatment as a base for nails
A good way to get rid of brittle nails is to use a strengthening nail care product. Apply a coat of this treatment to your nails before applying your nail polish for beautiful, strong and healthy nails. You can also get a hardening nail polish. In any case, the important thing is to pay attention to the ingredients contained in the products. Here is what your care should contain:
Vitamin A;
Vitamin E;
Wheat protein;
Calcium.
Advertisements
Think of the nourishing oil and hand cream
Another way to strengthen your nails is to massage them gently with nourishing oil. There are several nourishing oils, including castor oil, renowned for its many properties in the field of beauty, as well as argan oil. You can also massage your nails and cuticles with olive oil, sweet almond oil or even grapeseed oil. If you have hand cream in your medicine cabinet or purse, it can also help you take care of your nails. When you feel your hands are very dry, apply cream to them and your nails to moisturize them. You will thus ensure that your hands are sublime and exceptionally soft!
Advertisements
Hydrate and pay attention to your diet
A great beauty secret is to drink enough water daily. In fact, being dehydrated is not only bad for the skin, but also for the nails. Drinking adequate amounts of water will help strengthen your nails. It is also essential to have a varied diet composed of many nutrients and vitamins. A lack of calcium or iron deficiency may be visible just by looking at your nails.
Advertisements
Avoid certain chemical ingredients
Of course, not all the ingredients in the products we consume are suitable for our health. Our nails can even be weakened by some of them. For example, you should avoid solvents containing acetone. This ingredient damages nails and makes them brittle.
Take nail polish breaks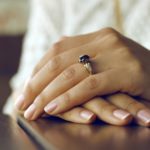 Although you like to have pretty pink or blue nails, you should take a break from nail polish for at least a week a month. Give your nails a chance to breathe and regain some strength!
Protect your nails at all times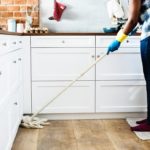 Whether you are washing dishes, gardening or using cleaning products, you should always wear rubber gloves. This will prevent contact with water and chemicals that can eventually make your nails brittle.
Once you have strengthened your nails, you can add some nail care to your beauty routine. You will have fantastic hands and be ready to test a new manicure!
---
Cover photo: @allure | Instagram