Chanel presents its first trans model, Teddy Quinlivan
Teddy Quinlivan is Chanel's very first trans model. Are you curious about her journey and who she is? Here's everything you need to know about her.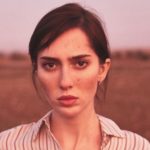 Today more than ever, diversity is at the forefront. We can finally see varied people on fashion shows, red carpets, social media and on the street. Things are changing, and beauty standards are too; they are more and more questioned. Women, people of color and LGBTQ+ folks are at last able to challenge social norms. Teddy Quinlivan is one of them. Even if her name was on the cover of every magazine and newspaper, some still don't know who she is. Well, in a nutshell, she's Chanel's very first trans model.
Advertisements
Who is she?
Theodora "Teddy" Quinlivan isn't a new face in the fashion industry. You've probably even seen her on magazine covers without knowing. She has also walked runways for big names such as Versace, Marc Jacobs and Louis Vuitton.
In addition to being a model, Teddy is also a trans icon and activist. Since her transition at age 16, her life was, as she said it, a fight. Judging by her recent success, she seems to be winning at life, we'd say. Wouldn't you?
Advertisements
Her journey
Teddy started her modelling career in 2015 when she was discovered by Nicolas Ghesquière. At the time, he was the artistic director for women's fashion at Louis Vuitton. Teddy Quinlivan certainly didn't know this would be a springboard for a successful career.
The same year, she walked runways for Louis Vuitton. Quickly, she was highly sought after. Every big name wanted her: Versace, Miu Miu, Gucci… For two years, she worked in the fashion industry as a cisgender woman for the most prestigious houses.
In 2017, however, she decided to do her coming out. Why? To support the trans community, which was under fire since Trump was elected in the US. She thought this would be the end of her career, but quite the opposite happened. The fashion industry actually supported her.
In 2019, we can say the young New Yorker has a promising future. One recent Instagram publication echoes her success, and the strength it took to get there. "I am the first openly trans person to work for the house of Chanel, and I am deeply humbled and proud to represent my community. The world will kick you down, spit on you, and tell you you're worthless. It's your job to have the strength to stand up and push on, to keep fighting, Because if you give up then you will never experience the tears of triumph. Thank you to everyone who made this dream a reality!"
---
Cover photo: teddy_quinlivan | Instagram