Dry shampoo: The good and the practical
They say dogs are a man's best friend, but that was before dry shampoo.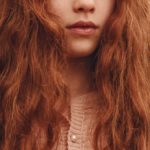 There was a time when every busy girl would sprinkle baby powder in their in-need-of-a-wash hair to save their do and consequently their day. What started as a quick and easy DIY became one of the beauty industry's many great inventions. Followed multiple actually-made-for-your-hair-and-not-your-daughter's-bum formulas that won't be damaging to your scalp and follicles (please don't do the baby powder thing) and won't make you smell like you spent the night in a nursery. In spray, powder and mousse form, the new generation of dry shampoo lets you save time, skip water and still rock a fresh mane, but also eliminate impurities and give volumize while being safe for daily use. Here are some of our favourite bathroom, gym bag and weekender musts for fresh hair in a second.
Advertisements
Playa
Playa's Pure Dry Shampoo absorbs oil and gets rid of impurities without leaving a white residue or chalky buildup. With the bonus of body and volume, this rare blend of botanicals and minerals is a great pick for revitalizing your mane between washes.
Advertisements
Elizabeth and James
Sure, the formula works wonders to refresh hair, absorb oil and add volume, but the main attraction for Elizabeth and James's Nirvana dry shampoo remains their amazing yet subtle scents.
Advertisements
Verb
In terms of affordable no-rinse shampoos, Verb's our number one. The brand also gets additional points for offering a product for both dark and light-haired ladies as well as a bottle for those who are trying to skip on aerosols.
Advertisements
Aveda
Aveda's altruism efforts go beyond sparing you a bad hair day. They are keen on taking care of your mane with their Thermal Dry Conditioner as well as the planet with their ecological, ethical and humanist values.
Hair by Sam McKnight
Lazy girls too can get their hands on runway hairstyle looks with Hair by Sam McKnight no-wash shampoo.
Sachajuan
Dry foam is a thing. Sachajuan's no-rinse shampoo mousse dries in an instant leaving your hair feeling clean and looking shiny and voluminous.
Amika
Bring your hair back to life without hopping in the shower with this talc-free powder with natural rice starch that promises no white residue.
Kristin Ess
Kristin Ess' products are way more than pretty packaging. Her vitamin C infused Style Reviving translucent powder-based dry shampoo will save you whenever you don't have time for a proper wash or went a little hard on the hair oil.
The Ouai
Expect serious bounce and truly clean hair with The Ouai's unique foaming dry shampoo.
Oribe
Oribe's dry shampoo promises to not only revitalize your mane, but also prevent damage, restore strength and extend blowouts, which makes it worth its high price point.
Special Mention: IGK
For instant freshness wherever you go, keep one of these individually wrapped Fresh AF wipes into your bag at all times.
Skip shampoo but never skip on looking your best with this selection of our favourite dry shampoos. These waterless washes will spare you the baseball cap look whenever you are running a little late to a meeting and give you that oomph even on a third hair day.
---
Cover credit: Ana Francisconi | Unsplash