Here are some natural and organic deodorants for your skin
If you are looking to protect both your skin and the environment, discover organic deodorants. Let's bet you'll never want to touch up classic deodorants again later!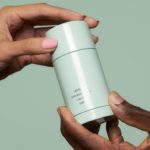 We see more and more people moving towards organic products. There is nothing surprising about that! It is much more natural and therefore less harmful to the body and the environment. This is the main reason why many people buy organic food, but also natural cosmetics. In fact, there are natural products on the market such as organic deodorants. If you want to integrate natural deodorant into your pharmacy, here are 5 good choices.
Advertisements
Meow Meow Meow Tweet
This deodorant is not only organic but also free of baking soda. It is therefore perfect for those with sensitive skin and who do not want to suffer from irritation. You will find several organic ingredients such as shea butter, coconut oil and jojoba oil that will give your armpit skin an incomparable softness. In addition, the brand's branding is great, especially if you love animals!
Advertisements
PiperWai
PiperWai is another organic deodorant that you can add to your pharmacy. This product is made with charcoal, an ingredient that has the property of eliminating unpleasant odours and dirt from the surface of the skin. It is also a great product for people with sensitive skin or suffering from psoriasis or eczema. In fact, this deodorant is made from coconut oil, shea butter, vitamin E oil, cocoa butter and other ingredients.
Advertisements
Erbaviva
The Erbaviva brand also offers deodorants made with natural ingredients. If you like lemon and sage, this natural deodorant uses essential oils with these scented odours to chase away the bacteria that cause stench due to excessive sweating. A big plus for this product is that it can be used to remove unpleasant odours from your yoga mat and fabrics!
Advertisements
Underarmed
Underarmed is also one of the deodorants that does not contain chemicals. This product is made with organic raw honey, an antibacterial ingredient, castor oil, eucalyptus and lavender. However, it contains baking soda.
Spirit Nest
We also suggest that you try the Spirit Nest product line. Among these is the handmade Naked Moon deodorant. In addition to containing 100% natural ingredients such as coconut oil, carnauba wax, and shea butter, this deodorant is cruelty-free. All the more reason to integrate it into your beauty routine!
There are more and more natural and organic deodorants available on the market. Demand is high, because consumers have understood that these products are good for the planet, but also for their skin. As you may have noticed, these deodorants are not irritating and tackle bad smells with natural ingredients and organic essential oils. Why should we do without this hygienic care that is so good for us?
---
Cover photo: @noahstonephotography | Instagram