Shampoo bar: Help the environment one bar at a time
Reduce your plastic waste without making your hair pay for it. A shampoo bar works exactly like bottled ones but won't spend 100 years in the ocean.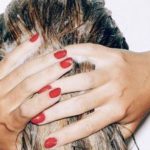 We all try to do our part: carry a reusable water bottle when travelling, bring our cute glass coffee cup to our local coffee shop, recycle, compost, etc. But, of course, there are many other easy things one can do to reduce our consumption of plastic. Beauty products, especially shampoo and conditioner, take a lot of space in landfills and oceans all over the world. It is extremely easy to replace a big plastic bottle of drugstore shampoo with a small, effective and plastic-free shampoo bar. Solid shampoos are great for travelling, most of them only contain natural ingredients and are easy to find online and in local health stores. Lush, for example, is a pioneer in this type of cleansing and hydrating bar. Looking for more options? Take a look at 10 of the best shampoo bars that will make your hair shiny, soft and healthy. Switching to a bar soap will have a positive impact on the environment with no negative effect on your luscious locks.
Advertisements
Lush
As previously mentioned, Lush is probably the most popular shampoo bar maker in the world right now. Their 100% vegan and cruelty-free products have paved the way for other brands to abolish animal testing. With names like Seanik (made with seaweed), Jumping Juniper (made with juniper berry) and Avocado Co-Wash (made with creamy avocado and cocoa butter), their shampoos all smell incredibly good, contain natural ingredients and, most importantly, work! Easy to use, LUSH boasts that their bars last longer than 2-3 bottles of the normal stuff.
Advertisements
Beauty and the Bees
100% natural, Beauty and the Bees' shampoos are plastic and palm oil free, plus they don't test any of their products on animals. This Tasmanian brand uses natural ingredients like honey, herbs and waxes to ensure incredible hydration for your hair and scalp. Choose between a dozen options of conditioning shampoos made with charcoal, apple cider, lemon and chamomile, and more or choose the shampoo sample box to try them all and find the one you like the most. Order their products online, no matter where you are in the world.
Advertisements
Nurturing Soul
Don't like wasting time in the shower? Switch your 2-1 shampoo bottle for Nurturing Soul's shampoo and body bar so you can use the same bar for both your hair and body. Handmade, vegan and natural, these bars are all made with plant-based botanicals and infused with deliciously smelling essential oils with hydrating, cleansing and nourishing properties. Buy directly from the Nurturing Soul website or find a retailer near you that sells these products.
Advertisements
Christophe Robin
Haircare snobs who don't mind spending large amounts on luxury shampoos bought in specialized beauty stores will be happy to know Christophe Robin, one of France's most notable hair professionals, also sells a solid shampoo. The Hydrating shampoo with aloe vera is 100% natural and vegan. It can be used both for your hair and body so you might spend more on your shampoo but at least you won't also need to buy body wash.
Chagrin Valley Soap & Salve
No-fuss, hydrating and made with natural ingredients, Chagrin Valley Soap & Salve's bars might not look super cute and colourful like other brands but who cares about pretty colours if the product works well? All the soaps are made with USDA Certified Organic ingredients like coconut milk, chamomile, clay and tea tree and are sulfate, silicone and paraben free. Not sure which one to try first? Choose the Trial sizes to discover the full range of shampoos.
Ethique
Each one of these little colourful squares replaces 3 bottles of normal shampoo. Imagine the number of plastic bottles you are steering clear of! Easy to find on Amazon, they are also available directly on their website. From damaged hair to frizzy, dandruff prone or oily hair, the 8 different bars help reduce all common hair annoyances. Plastic-free, vegan, cruelty-free, sustainable and palm oil free, feel good about lathering up with Ethique's shampoo bars.
Skipping Stone Soap
Super pretty and minimal, Skipping Stone Soap doesn't have a huge range of shampoos like other brands but their unscented, starry night and lemonade stand bars definitely should be on your shampoo radar. Starry night is made with activated charcoal and clay, which helps detoxify the scalp, the unscented bar is perfect for sensitive skin, moms to be or young kids, while lemonade stand has a fresh citrus smell that invigorates your hair and scalp. Find these soaps in various locations in Toronto or on their Etsy website.
Basin
These solid shampoos look good enough to eat! Read each description to select the bar that fits your hair and scalp needs or opt for the "barrels", sets of four shampoos that tackle specific needs like fair & chemically treated hair, dry & sensitive scalp, or thick & curly hair. Get your brother, father or husband on the solid shampoo bandwagon by getting them the "Men's hair care barrel". Check out their cruelty-free products in stores (located in a few States) or buy them directly from the website.
The Yellow Bird
Peppermint or Grapefruit, Rosemary & Lavender? The Yellow Bird's two shampoos have no sulfates, parabens, silicones, fragrances, GMOs or dyes but will cleanse your hair and scalp without stripping the hair from its natural oils. They also have bath bombs, charcoal scrubs, face oils, foot cream, insect repellent and body soaps. Family owned, The Yellow Bird only uses natural and organic ingredients and kudos to the eco-friendly packaging.
DIY
If you love DIY projects, why not make your own solid shampoo? These Mermaid Silk Shampoo Bars from Humble Bee and Me smell amazing, are hydrating (filled with a blend of olive oil, coconut oil, shea butter, tallow and castor oil), and create a thick lather to deeply cleanse your hair. The instructions are easy to follow and most ingredients can be found in specialized stores or just follow Marie's links to buy the harder to find ingredients with a click of a button.
All these solid shampoos are very affordable and eco-friendly, you just have to try them to love them! It is important to know that when you switch from a normal shampoo to a solid shampoo, your hair might need a short transition period to adjust itself to the new formula. Don't get frustrated if the first few times you wash your hair, they don't look exactly like they usually do. A diluted apple cider vinegar rinse after shampooing can help your hair adjust more rapidly to the bar.
---
Cover photo credit: @gaiashares | Instagram