The what and why of toners and how to pick the best one for you
Splurging on the best toner on the market is useless if said product is not adapted for your skin's special needs. Here's a little help.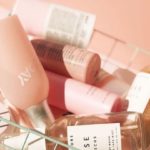 Here is yet another step to add to your beauty routine, but this time, one you are most likely to stick to. Toners are this quick feel-good habit that will leave your face feeling fresh and looking healthy as long as you opt for the right one. Use it on a fresh face before applying serums, hydrating creams, and so forth depending on your level of skincare dedication and—let's face it—obsession. What does it do? Well, the list can be long. From exfoliating to regenerating to soothing and tightening pores and prepping your skin for makeup or your night cream, toners can pretty much do it all. The answer strictly depends on your needs, or rather your skin's. Besides, you might not even have to do overtime to sponsor this new introduction to your beauty regimen, as most are quite affordable. Here's a guide to help you find your best fit among the best toners on the market according to your skin type.
Advertisements
Sensitive Skin
Thayers Witch Hazel
Thayers Witch Hazel Aloe Vera Formula is the low maintenance-girl-next-door-that-has-everything-for-herself of toners. Yet, the age-old magical liquid does not owe its overwhelming popularity to its extremely affordable price nor its all-natural ingredients, but rather its undeniable effectiveness at soothing and helping the epidermis regenerate. This alcohol-free formula is available in multiple versions such as lavender, coconut water, cucumber and our all-time favourite, rose petal. You are therefore bound to find your perfect match for dewy, glowing skin.
Mario Badescu Aloe Vera Toner
By now, we all know that Aloe Vera can do wonders for dehydrated and irritated skin. All sensitive skin types out there might, therefore, take a liking to Mario Badescu's Aloe based formula. If balancing and purifying is a concern of yours and you are no stranger to the horrors of a flaking face the morning after testing a new product, you might want to give this one a try. Gentle, alcohol-free and fragrance-free, it was specifically created to refresh sensitive skins.
Elemis Ginseng Toner
Elemis's rehydrating ginseng formula will treat your skin in the most gentle way. Free of alcohol and harsh chemicals, this product nourishes the skin without stripping it of its natural oils, therefore not drying it. Another benefit that's not to be ignored is its pH rebalancing property. Ideal for mature skins, this rehydrating treatment soothed and moisturized so you can sport a radiant complexion at any age.
Clarins Toner
Here is a perfect example to state that oily and sensitive are not antonyms in the skin types world. Nor are acne-prone and sensitive, or dehydrated for that matter. Skin types are more complex than a simple adjective, and a combination skin type is not the only combination that can take place when it comes to labelling your complexion. Consequently, someone suffering from breakouts, for example, might find a perfect fit in a toner formulated for dehydrated, inflamed skin. Which brings us to Clarins' line of alcohol-free toners, which will purify and balance any kind of sensitive skin. Normal, dry, oily, combination or extra sensitive, choose your pick.
Advertisements
Oily and Acne-Prone skin
Lush Tea Tree Water
All-natural, cruelty-free, vegan, fresh and handmade, cosmetic brand Lush has the answer to clarify and tone oily skins. Their refreshing and cleansing toner relies on Tea tree as the main ingredient, which is well known for its antibacterial properties. The clarifying water also includes juniper berry and grapefruit extract for a luminous complexion. Free of alcohol, the formula aims to rebalance and regularize the skin's oil production rather than drying and leaving you with an uncomfortable tight feeling.
AHA BHA PHA Miracle Toner
Korean cosmetics are taking the world by storm, it is therefore only fair that we include at least one in our selection. The lucky winner is the brand Some By Mi's AHA BHA PHA toner which is said to do wonders—miracles, even—for problematic skin. As you may know, in the beauty world, few things happen overnight. In this case, the timeline is a 30-day commitment for clear and radiant skin. Not a bad deal in our opinion. The exfoliating toner's low pH makes it suitable for anyone prone to breakouts no matter their skin type.
Advertisements
Normal to All Skin Types
Dermalogica Toner
You have been blessed with healthy skin and simply wish to take good care of it to keep it that way? Dermalogica's toner will help you do just that. This gentle spray hydrates and refreshes the skin and promotes moisturizer absorption. It will even help minimize the appearance of pores. Vegan, gluten-free, paraben-free, artificial fragrance-free and cruelty-free, it's the perfect spray to carry around and spritz on your face from time to time to soothe your skin and keep its moisture.
Skinceuticals Equalizing Toner
This is the toner to share with your ageing mom, sister with dry skin, dealing with discolouration father, teen brother and husband with perfect although very sensitive skin. And yet, it will help refine your pores and perfectly suit your combination complexion. Skinceuticals' Equalizing Toner is the passe-partout of toners which makes it no less efficient. Formulated without any fragrance nor alcohol, it gently removes excess residue to leave your skin feeling fresh and light.
The Ordinary Glycolic Acid Toner
The Ordinary is known for offering brand name quality products at low-end prices. Consequently, despite its very affordable price, the brand's Glycolic Acid 7% Solution certainly was thought-through. Gluten-free, cruelty-free, vegan, oil-free, silicone-free, alcohol-free and pH balanced, the toner contains just the right levels of glycolic acid to perfectly exfoliate the skin. Formulated with amino acids, aloe vera, ginseng and Tasmanian pepper berry, the product will improve radiance, texture and clarity without irritating the skin.
No complexion is the same, which partly explains the high variety of beauty products. Consequently, you might have to test and toss a few toners before finding your true fit. But this selection of the best among the market will certainly simplify the process. Just keep in mind your skin type, its special needs and the look you wish to attain. Taking care of yourself will never have felt and looked so good after adopting this simple extra step in your beauty regimen.
---
Cover photo credit: @sortofobsessed | Instagram