9 types of facials to treat your skin to the best treatments
Ditch foundation, go bare during the day and adopt the lightest BB cream on nights now, just for the sake of it, thanks to these facial treatments.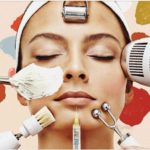 When it comes to beauty, skin comes first. No matter how much makeup you pile on, in the end, it all comes down to the canvas. Besides no one wants to hide behind 2 inches of foundation, which will most likely clog your pores and create a vicious circle. So you might want to break it at the source with professional treatment. Here is a little guide to help you decide on a facial before you hit the salon and relax for the sake of healthy skin. Whether you are dealing with acne, suffering from dryness, fighting signs of ageing or just want to maintain your good complexion, there is a treatment for you.
Advertisements
Vampire facial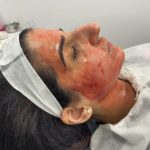 Thanks to Kim, you've probably already heard of this one. And although it might look a little extreme – and honestly scary – this peculiar treatment can do wonders for your face. This scientifically advanced treatment, which can be quite pricey – consists in the application of platelet-rich plasma into the skin to promote cell turnover. To do so, dermatologists draw the patients' own blood from which the platelets are isolated before they are applied to the face through microneedling or microdermabrasion. Sounds, and looks gore, but it's actually painless and totally worth it.
Advertisements
High frequency facial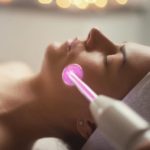 For this painless treatment, high-frequency electrical current is used to oxygenate the skin. Very effective for acne-prone skin types, it also helps reduce the appearance of wrinkles, shrinks pores and eliminates toxins and bacteria. This relaxing procedure helps rejuvenate the skin by stimulating cell renewal through the contact of a glass electrode with the surface being treated.
Advertisements
Oxygen facial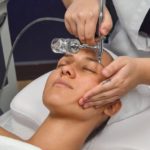 The oxygen treatment is exactly what it claims to be. After prepping the face and opening up the pores, oxygen is applied to the skin via a special pressure tool. The procedure clears pores and improves blood circulation. it will leave you looking rejuvenated and feeling refreshed.
Advertisements
Dermaplaning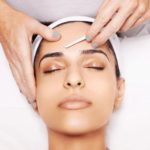 This is a scary one for some and the best thing that's ever happened to the beauty world for others. Because yes, dermaplaning basically shaves your face. But not in the way you saw your father do it growing up. The procedure is done with a single blade used at a very specific angle and with extreme precision. In doing so, it not only gets rid of unwanted peach fizz – all the dark hair girls raise your hand – but also removes all the dead skin cells and leaves you with glowy skin perfect for the glass skin look.
Hydra facial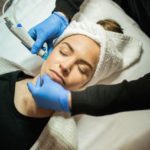 The Hydra facial is a beautiful thing. Relaxing, refreshing and effective, the treatment is complete and can do miracles without any downtime. See your blackheads disappear and your complexion glow with the combination of vacuuming out the pores and injecting them with potent actives, followed by some LED light therapy. Customizable, this all-in-one treatment is suitable for all skin types and concerns. No wonder it's so popular.
Peeling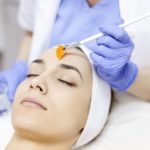 Peelings have been around forever. While the products used have been improved and modernised, it's survival through time conveys its efficacity. The procedure consists in the application of a natural or chemical (depending on the type you decide to go for) product that will induce the peeling (duh) of the first layer of the derm, leaving you with a fresh new layer of skin. We recommend going for a very light and gentle peel. And make sure to consider some downtime.
Lymphatic Drainage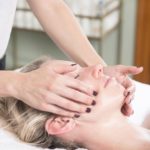 Although this treatment might seem more simple and less intense – because it is – it is no less important. Just like your body, the face can use a good massage. Getting rid of tension and especially stimulating the lymphatic system of the facial area helps get rid of puffiness, drains toxins, defy gravity and get you glowing. Besides, it is one of the most enjoyable, relaxing and energizing thing ever.
Acupuncture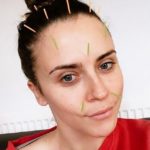 Celebrities are big fans of the age-old Chinese procedure known to treat basically everything, including skin concerns. Those who don't fear needles or are ready to face their aversion for the sake of beauty can beneficiate from this frankly painless treatment that can help improve signs of ageing as well as skin conditions, improve blood flow and give your radiating skin.
Microneedling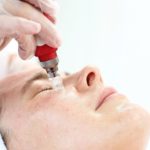 This fairly new treatment necessitates some downtime, which will be worth it for those who decide to go under the needles for one or multiple sessions of microneedling. During the procedure, a pen with a tip formed of a few tiny needles is applied to the skin – with or without the addition of radiofrequency – to perform minuscule perforation in the skin and consequently stimulated collagen formation. The treatment aims to improve signs ageing, scaring, and uneven skin texture.
The beauty world is filled with constant innovations, trends and treatments for all kinds of conditions. whether you opt for a new procedure or go with an old classic, always make sure to pick a salon with a strict hygiene etiquette and qualified trustable specialists. Because when it comes to facials, no matter the treatment, it always comes down to the person you trust with your skin.