Ultherapy, a nonsurgical intervention for a rejuvenated face
In the race against ageing, more and more methods are nonsurgical. Ultherapy is one of the latest.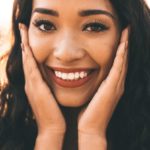 Have you ever heard of Ultherapy? This rejuvenating intervention is not that well-known, despite becoming commonplace in the last decade. It's one of the latest advances in facial rejuvenation.
Advertisements
How does Ultherapy work?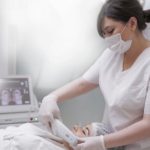 With Ultherapy, no surgery or injection is required. Ultherapy uses focused ultrasounds to lift and tighten the skin. These ultrasounds reach the subcutaneous tissue, where they stimulate collagen production. In turn, collagen can help reduce ageing signs. This technique can be used on the neck, jaw, forehead and cheeks. So far the most conclusive results seem to be with the neck and jaw—some people went from having a double chin or turkey neck to a remarkably younger look.
Ultherapy is recommended as soon as the skin shows ageing signs. The sooner the better!
Advertisements
Advantages
The massive advantage to Ultherapy is that it's nonsurgical, needle-free and anesthesia-free. Moreover, it is fairly quick—one treatment is 60 to 90 minutes, and most people need only one. Most people also don't need downtime after the procedure.
Results can show quite rapidly, following the first few weeks or months after Ultherapy. They will last until the skin ages again, in two or three years.
Advertisements
Disadvantages
Ultherapy is not exactly pain-free: you can feel a light sensation of pinching or burning, and some people—although a minority—think the experience is very painful. Some patients also had some side effects, including redness, swelling and tingling to the touch. Luckily those didn't last for long.
The real disadvantage is probably the cost. In Canada, we're talking about at least $700 for the smallest treatment. For a neck and jaw treatment, the price will for sure be in the four digits, while a complete treatment is above $2500.
All in all, Ultherapy can help us feel better in our own skin, as long as we can afford it. On the other hand, ageing is inevitable. Why not accepting it instead of fighting it?
---
Cover photo: James Resly | Unsplash