Zero waste makeup and cosmetics: 5 essentials to add to your beauty kit
There are several ways to help the planet. In particular, you can reduce your waste production. To do this, why not get zero waste cosmetics? These are not only ecological but also made from natural products.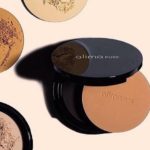 It is essential to take care of our planet. There are many ways to do this, including composting and switching from your car to public transit. Another way people can do to help the environment is through zero waste products. Among other things, you can get zero waste cosmetics. These products have the advantage of being good for the planet and your skin as most products are made from organic and natural ingredients. Here, without further ado, are 5 cosmetic products to add to your beauty kit!
Advertisements
Pachamamaï's solid makeup remover
A beauty product that every woman needs in her pharmacy is makeup remover. Why not opt for Pachamamaï's solid makeup remover. This vegan beauty treatment is certified Cruelty Free by PETA (People for the Ethical Treatment of Animals), is sold in biodegradable cartons and refills, making it a zero waste product. It is also very easy to use. In fact, all you have to do is rinse your face and rub the makeup remover on your face. You will obtain a creamy milk consistency that you only have to massage on your skin, then rinse to remove your makeup and excess sebum.
Advertisements
Zao Makeup Eye Palette
Zao Make-Up is another brand to remember. It specializes in organic and vegan beauty products. This brand sells several refillable cosmetics, including the sublime Clin d'oeil n°2 eye palette composed of 10 pearly colours. Not only are these eye shadows beautiful with their metallic finish, but they are also made with natural ingredients, including organic castor oil known for its moisturizing and nourishing properties.
Advertisements
Lamazuna's facial cleanser
Lamazuna is a brand of organic, natural and vegan cosmetics made in France. The green company offers several zero waste products, including the facial cleanser designed to moisturize dry and sensitive skin. Simply rub this product on your damp skin to generate foam and massage your face to wash it. Afterward, simply rinse it to remove any remaining dirt.
Advertisements
Colorisi's lipstick
Colorisi is another company that offers zero waste cosmetics. The many beauty products of this brand are refillable, vegan and certified Cruelty Free by PETA. You will find several cosmetics made with natural ingredients, including about thirty lipsticks!
The deodorant from Savonnerie les diligences
Deodorants are obviously essential products for good personal hygiene. Why not trade your traditional deodorant for a zero waste product? La Savonnerie les diligences offer you an alcohol-free product made with organic coconut oil. Since this deodorant is in a pot, it is reusable and returnable.
You can therefore easily integrate zero waste products into your beauty bag. It is also possible to make homemade cosmetics and thus reduce your waste production while making sure you know what ingredients come into contact with your skin. Having beauty products should in no way harm the health of your skin or the planet.
---
Cover photo: @alimapure | Instagram