Organic wine: 3 essential things to know about this alcoholic beverage
If you are thinking more and more about moving away from traditional wine to organic wine, here is a short guide to this alcoholic beverage.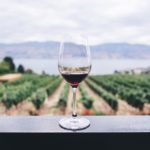 We see more and more organic wine in grocery stores, but also in wine bars. It must be said that organic wine is very much in vogue and that this trend is here to stay. However, few people really know what organic viticulture is all about. This is why we have decided to prepare a short guide on organic wine. The objective of this guide to organic wines is to answer the most frequently asked questions in order to provide you with more information.
Advertisements
What is organic wine?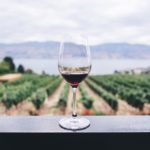 Despite the fact that organic wines have only been around for a few years, there are more and more of them in grocery stores and bars. However, one may wonder what these alcoholic beverages are and what is different about the wine we traditionally drink. In fact, organic wines have the particularity of coming from vines that have not undergone synthetic treatments and have not been treated with insecticide, in short, have not been exposed to chemical fertilizers. In addition, winegrowers reduce the number of inputs during the winemaking process. It is, therefore, these particularities that make it possible to say that a wine is organically grown.
Advertisements
What is the difference between natural wine and organic wine?
You have probably already heard of natural wines. You are surely wondering, and rightly so if it is the same as organic wines. In fact, they are even more "organic" than organic wines and biodynamic wines. Indeed, these wines are produced by the winegrowers who are members of the Association des Vins Naturels. For a wine to be considered natural, it must comply with several rules. Here are some of them:
Organic or biodynamic vine growing.
The use of manual harvesting.
The use of indigenous yeasts for fermentation.
Advertisements
Is the taste of organic wine different from traditional wine?
Organic wine undoubtedly has a different taste from traditional wine. However, you can make wine food pairings as you do with your traditional wine. In fact, if you drink organic wine, you may find it much tastier, just like the organic fruits and vegetables you can buy at the market. You will probably also notice more presence on the palate, as the flavours are much more balanced than the wines you are used to tasting. In short, like most organic products, organic wines deserve to be tasted.
Advertisements
A selection of organic wines to try
If you are looking for a good organic wine to drink with friends or with your significant other, here are two good suggestions that will surely please you:
Paso a paso Verdejo Biologique 2017
This white wine from Spain invites you to taste quite rich where fruits like apples and mango are highlighted. To try if you like round wines on the palate.
Cono Sur Organic Cabernet-Sauvignon/Carmenère/ Syrah 2017
Valle del Colchagua is a red wine from Chile. You will find, among other things, accents of black fruit and chocolate as well as a slight aroma of green pepper. It is a dry, full-bodied and fruity red wine that will perfectly match your steak or beef skewers.
Do not hesitate to ask for advice when choosing an organic wine. A good idea to start your exploration of organic wines is to go and enjoy them in a wine bar. You can discover several of them without necessarily paying the price of a full bottle.
---
Cover photo: Photo by Kym Ellis on Unsplash