5 places to enjoy a non-traditional latte in Montreal
Coffee lovers are always looking for places to enjoy their favourite beverage. Here is where to find non-traditional lattes.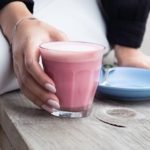 Coffee is an extremely comforting beverage that is part of many people's morning routine. Some prefer cappuccinos while others have a weakness for lattes, espresso-based beverages topped with steamed milk. While "classic" lattes are found in most coffee shops, some shops now offer coffee lovers the opportunity to enjoy more daring lattes. If you want to enjoy non-traditional lattes, here are a few places to try in Montreal. These coffee shops are not only perfect for studying or reading a great novel but they are also perfect to discover delicious out of the ordinary coffes. 
Advertisements
Pikolo Espresso Bar
Why not let yourself be inspired by the fall season by ordering an autumn-inspired coffee? In fact, many coffee shops offer drinks specific to this season, including the Pikolo Espresso Bar, a trendy café located in downtown Montreal. This place offers you the opportunity to enjoy, among other things, a decadent pumpkin latte. This latte, which features a blend of ginger, nutmeg, cloves and vanilla is made with real pumpkin puree. A drink to discover right away!
3418 B, Park avenue
Advertisements
Cafellini
Fall is for pumpkin lattes but spring is the maple latte season. One of the places to drink this type of latte is Cafellini, located near the Plaza St-Hubert. This is a great way to fill up on maple syrup without having to go to the sugar shack.  Although Cafellini is quite small, the atmosphere is extremely welcoming and the pastries served here are delicious!
758 Beaubien E street
Advertisements
Café Névé
If you are a tea lover, chaï lattes are a hot drink to try. It consists of a brewed chaï tea with warm milk. Several coffee shops offer them on their menu, but Café Névé is particularly charming and well worth a visit. This place is known for its delicious lattes, but also for its small dishes that make any foodie salivate. For example, you can enjoy an English muffin with goat cheese and fresh fruit or waffles with bananas, caramel fleur de sel and nuts.
Several branches in Montreal
Advertisements
Melbourne Café
To enjoy a non-traditional latte, you must absolutely go to the Melbourne Café. This place, owned by Australians, offers you the opportunity to discover the food culture of their country of origin through a delicious menu. So you can trade in your classic filtered coffee with milk and sugar for a beet latte! This latte is made with a bit of beet juice, which gives it a pretty pink hue. Another interesting drink to discover in this café is the "lucky latte", a latte brewed with Lucky Charms cereal milk and decorated with the famous Lucky Charms marshmallows.
4615 St-Laurent boulevard
Café Résonance
At Café Résonance, you can have your daily dose of caffeine without compromising your ethical values. In fact, this pretty Mile End coffee shop offers vegan lattes. You should also know that you can eat several vegan dishes here. Café Résonance also has music shows every evening.
5175, Park avenue
Although you've now discovered five places to drink non-traditional lattes, you can also make them at home with relative ease. For example, you can prepare a golden latte at home. All you need is almond milk, honey, turmeric, cinnamon and ginger!
---
Cover photo: Instagram @lemelbournecafe