10 pressure cooker breakfast recipe ideas
Your pressure cooker isn't only useful for making a delicious dinner. Use it any time of day like for these instant pot breakfast recipe ideas.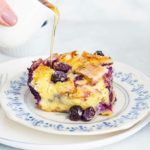 You swear by it for busy evenings and hassle-free meals. Just add your food and adjust the pressure. Why, however, should it be used only at midday? Take out your pressure cooker as soon as you get up! You will get excellent morning meals that are as easy to prepare as they are pleasant to enjoy, ideal to please a large group of people in a few minutes with a minimum of effort. Here are 10 pressure cooker breakfast recipe ideas for a practical and tasty start to your day.
Advertisements
Quinoa breakfast bowls
The pressure cooker not only reduces your time in the kitchen but also promotes healthy choices. This quinoa breakfast bowl recipe is not only delicious and comforting, but also an excellent source of healthy energy to start the day off strong. Garnish your bowl with fruit, almonds, chia seeds, coconut flakes, etc. The best part of all this? It only requires one minute of cooking time!
Advertisements
Broccoli cheddar quiche
Mix all your ingredients, place them in the Instant Pot and let your pressure cooker do the work. You will get a superb crust free quiche as suitable for a family brunch as a quick breakfast. Add ham, bacon or sausage, replace broccoli with your favourite vegetables and cheddar cheese with goat cheese or whatever you have on hand. The possibilities are endless for this pressure cooker breakfast recipe.
Advertisements
French toast casserole
Give a second life to your stale bread and enjoy a quick and economical gourmet breakfast. Perfect for hot summer days, this pressure-cooked French toast with berries and cinnamon is an excellent alternative to avoid the heat of the stove. This recipe can also be easily adapted to cold winter mornings. Simply replace blackberries and blueberries with more seasonal fruits such as apples and pears.
Advertisements
Smoked salmon frittata
This smoked salmon frittata recipe requires only 5 minutes of preparation and is cooked in 21 minutes at most. The result? An almost gourmet and certainly tasty dish with smoky and dill aromas. Serve it during a brunch, enjoy it hot or cold and enjoy it during the week at lunch. Let yourself be carried away by your desires and add potatoes, fennel or whatever else you want.
Cinnamon rolls
Treat the whole family to a delicious breakfast with a minimum of effort with this easy cinnamon roll recipe. This pressure cooker breakfast recipe produces amazingly fragrant rolls without even waiting for the dough to rise. It only takes a few easy steps to enjoy this fan favourite that we too often deprive ourselves of due to lack of time. Of course, cinnamon rolls are available everywhere, but nothing beats a house filled with the sweet smell of homemade pastries and the flavour of a freshly baked brioche reign supreme. A delicious pressure cooker breakfast recipe idea to try tomorrow morning!
Breakfast casserole
Sunday mornings are for sleeping in. There is often a desire for brunch and, if you feel lazy, use your pressure cooker for a simple, but enjoyable breakfast-lunch. Avoid fried eggs splatters and frying pans that pile up in the sink with this casserole full of goodies. Give a new shape to the traditional English breakfast, but keep all its delicious taste.
Oatmeal with chocolate
With its satiating effect, good properties and endless ways of preparing it, oatmeal has quickly become a breakfast favourite for many. Avoid instant packs and all the harmful substances they contain and prepare your porridge in the pressure cooker. It will also take you no time and the result will taste better and be better for your health. You can also prepare a large quantity, enough for the whole week, and store it in the refrigerator.
Spanish chorizo and potato hash
Give your Sunday brunch a Mediterranean twist with this delicious recipe from Samantha and Dominic Milner. Rich and comforting, the chorizo sautéed potato casserole is a great way to use your leftover Spanish and Portuguese potatoes and sausages or the perfect reason to get them. Ready in twenty minutes at most, this dish will be a sensation during a brunch in good company.
Baked beans
For a low-fat, high-protein, savoury breakfast-lunch recipe idea that vegetarians will love, choose this tomato and white bean recipe. Substantial, healthy and delicious, this fast, simple and economical dish can be enjoyed as a main meal or as a side dish. Eat them on toast for a simple brunch or serve them with eggs, sausages, bacon, tomatoes and grilled mushrooms as well as toast for a full English breakfast. The remains of this baked beans dish are also perfect for lunch and evening meals.
Blackberry almond breakfast cake
Let yourself be tempted by a slice of cake for the first meal of the day in complete peace of mind with this simple and particularly easy recipe for banana and zucchini breakfast cake. In addition to being healthy, this recipe can be prepared in a single bowl in minutes and is ready to eat after only 35 minutes of cooking. You can apply this method to several types of breakfast cakes such as the blackberry almond breakfast cake to celebrate each morning.
So make the most of your pressure cooker and don't just use it to prepare your stews, meats and desserts. Keep it handy, since, with these pressure cooker breakfast recipe ideas, you'll want to add all these recipes to your morning routine. So take the opportunity to taste new flavours, save time, save dishes and test all the possibilities.
---
Cover photo: simplyrecipes/Instagram