10 simple and affordable recipes for students
You weren't born in the kitchen? No problem. Avoid the Freshman 15 without going bankrupt with these simple and affordable recipes for students.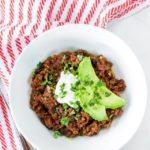 There comes a time during the school year when your food supply lovingly prepared by your mother runs out. You, therefore, have the important responsibility of feeding yourself. So you have to combine saving time and money without sacrificing culinary pleasure as much as possible and, as if the task was not already difficult enough, it must all be easy to cook. With just a little inspiration, this challenge is much less intense than it looks, starting with these 10 simple and affordable recipes for students.
Advertisements
Pad Thai
Ignore the local Thai place and save a few dollars by preparing this favourite take-out dish at home. The traditional pad thai recipe includes a few ingredients that can be hard to find or expensive, but this version thought up by Kee at k33kitchen.com is simple, easy, delicious and ready in just 15 minutes.
Advertisements
Frittata
Forget about toast for dinner doesn't mean you shouldn't have breakfast dishes at any time of the day. A frittata makes an excellent meal morning, noon and evening. Eggs, season vegetables, meat and/or cheese and you have a tasty, simple and healthy meal in an instant. Need reference points? Take a look at the instructions offered by fixedonfresh.
Advertisements
Quesadillas
The week is almost over and your fridge contains only a few leftovers – chicken, mixed vegetables, some beans – and you don't know what to do with them? Don't throw them away! Place everything in a tortilla and make quesadillas. You'll save money, the meal will be ready in an instant and you'll want to make some more. Visit themom100.com for the recipe.
Advertisements
Lemon and spinach spaghetti
This spaghetti recipe with lemon from veganheaven.com is fool-proof even for the most clumsy cook in the kitchen. As inexpensive as it is easy to make, the dish only takes a few minutes to prepare and requires only a cooking pot and a little patience. After sweating the onions, simply put all the ingredients in the pan and let it cook.
French onion soup
It is not only birds that should eat pieces of day old baguette. If you have a few pieces of stale bread, keep them for yourself and don't add them to the compost, let alone the garbage. They will be delicious in a comforting French onion soup which is oh so easy to make. A real French person will explain to you how to cook this soup on her very charming website douce-addiction.fr.
Jambalaya
All cultures have their own version of a rice and bean combo because these foods go perfectly together – in terms of culinary and nutritional terms – but, first because they are the cheapest foods you can buy at the store. So buy them in bulk and try all the different ways to prepare them, like this quick jambalaya recipe one could eat in the south of the United States.
Pita pizza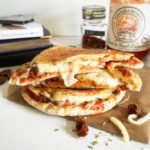 To avoid the unpleasant freshman 15, here is a healthy version of the famous pizza pockets too often omnipresent in student apartments. Let's face it: this kind of freezer junk food can be comforting in the middle of a study session at the end of the semester. This recipe from bakingyoubetter.com allows you to enjoy an even better version without spending hours cooking it. Bonus: No oven is required.
Meat chilli
A discount at the grocery store on ground meat can only mean one thing: chilli. This recipe produces a significant amount of the comforting Tex-Mex classic. Follow the quantities to the letter and freeze a good portion or divide the recipe for a more reasonable portion. This recipe – laid out in the description of the Instagram photo – is provided by a very popular fire station cook. So be aware that it may attract crowds of bros to your dorm kitchen. You've been warned.
Sweet potato, chickpea and spinach curry
The combination of sweet potatoes and chickpeas is the distant cousin of the rice and beans formula. These ingredients are nutritious and inexpensive. Add coconut milk and spices and you have a superbly colourful and tasty curry. Of course, you can adapt it according to the ingredients on special at the grocery store and those that have been in your cupboard for ages. Just visit jamieoliver.com to know the exact recipe.
Lentil bolognese pasta
Investing in a slow cooker will save you time and replacing ground meat with lentils will save you money. This Bolognese sauce recipe with lentils from plantingsandparings.com is ultra easy and quick to prepare. This nutritious all-purpose sauce can be kept in the freezer and will allow you to save a few dollars.
It is, therefore, possible to eat well even when limited by a student's budget, mountains of work and little cooking experience. Start by testing these easy and economical recipes perfect for students and let your imagination guide you.
---
Cover photo: Bigstock