Snacks for intermittent fasting: What can you eat and drink?
Can you really have snacks when you fast? Yes!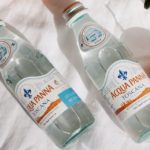 Intermittent fasting has been on everyone's lips these past few years. This diet consists of not eating for periods of 16, 18, or even 24 hours so your blood sugar and insulin goes down thus making you burn fat. Fasting can be a good way to lose weight if researched and done properly. Limited snacking is allowed during the fasting period but only a handful of beverages and foods should be ingested. These snacks for intermittent fasting will get you from hangry to blissful in mere seconds.
Advertisements
Water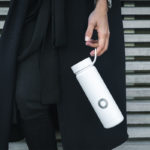 Water is, not surprisingly, your best friend while fasting. You wouldn't want to get dehydrated since water is literally the only way you will be getting liquids inside you. Water is also the best way to flush any toxins from your body, helping you kickstart your metabolism. Keep a water bottle close and warning: yes, you will probably have to go to the washroom many times.
Advertisements
Plain tea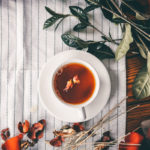 Tea has no calories, no sugar, no salt so go ahead and enjoy as many cups as you wish as long as you still drink plain water throughout the day.
Advertisements
Coffee/Bulletproof Coffee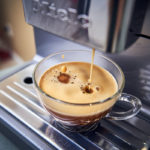 Not many people can survive without a morning cup of joe. Black coffee and Bulletproof Coffee are allowed during the fasting period and can even help to make you feel full.
Advertisements
Greens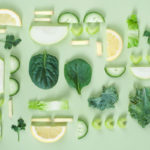 Leafy greens like spinach and kale are good options as well as celery, fresh green beans and bell peppers. If you find your plain raw or cooked veggies a little bit sad, you can always add some spices and lemon juice for an extra kick.
Poached eggs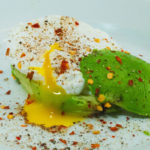 If you truly can't stop thinking about food and nothing you drink or eat gives you enough fuel to continue your day, don't make yourself crazy and enjoy a poached egg. Brimming with protein and vitamins B2, B6, B12 and D, make yourself a poached egg but skip on the toast, hollandaise sauce and all the extras you'd be tempted to add.
Fasting for a day can seem like a true nightmare but once you get used to it, it does get easier since your brain shuts down those psychological hunger cues that often make your stomach growl around 2 p.m. If you do snack, just remember to keep your calorie intake to a minimal. Always talk to a healthcare professional before starting a diet of this kind and never go beyond your limits.