The best pre-workout for women for a proper boost
Jump higher, run faster, and lift heavier. When it comes to sports performance, a little boost from the best pre-workouts for women can go a long way.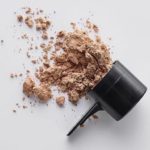 In the age of insta-supplements and colourful containers strategically positioned on insta-babes counters venting the merits of XYZ supplements, finding a proper brand is quite the challenge. Because behind those appealing shots and sometimes empty promises is money. And these products in name brand shakers might never make it into that fitness model's body. Should Instagram promotion never be trusted? Our stand on the subject is simple: no more or less than the rest of the Internet. There is some good… And a lot of bad. To spare you the headaches and so you can spend less time researching and more time killing it in the gym, we did the weeding. Whether your goal is to lean out, grow that booty, or simply make the most of your training sessions, these quality pre-workouts for women will help you perform at your best and keep them PBs coming.
Advertisements
Naked Nutrition
Naked energy is in the clean energy business. Stripped of all the usual added junk, this "always naked" unflavoured formula brings you pure, high quality, non-GMO ingredients. No additives, no sweeteners, no colours, no fillers. Only 10 high-quality ingredients to take your workouts to the next level in the healthiest way. Music to our ears.
Advertisements
White Wolf
Australia owned and locally made brand White Wolf will bring out the beast in you. Their high-quality all-natural scientifically formulated pre-workouts come in two varieties: regular and fat burner. Free from all the bad stuff, it will provide you with enhanced energy, focus and endurance, minus the "crash" of other pre-workouts.
Advertisements
Garden of Life
If you're looking to go organic, Garden of Life has you covered. Their Energy + Focus pre-workout contains only 100% organic quality whole food nutrition with the added bonus of being entirely plant-based. It's a clean fuel source for boosted energy levels and mental focus during your workout minus the pesticides.
Advertisements
Ascent
Ever heard of Katrin Davidsdottir? If you are in any way interested in CrossFit or fitness in general, you probably have. She is an all-around serious athlete and 2 times Fittest Woman on Earth. And Ascent is her jam. Sure, sponsoring is a thing, and you should not let yourself be influenced by endorsement. Yet, we can't help but hope that when it comes to serious athletes like her, nutrition is no joke. Not sold on endorsements? Their pre-workout clean energy and hydration fuel contain no sugar or artificial agents. 
Vega
Big name vegan brand Vega's pre-workout is a quality, and cruelty-free, boost to help you get and stay in the zone through longer and more intense workout sessions. The Premium Energizer is drinkable power for the animal lover, the ethically concerned, and everyone else seeking to perform at their best.
The Nue Co.
The Nue Co. does not only stand out in the fitness world through its look, but also its approach to nutrition. Their "laser-focused" formula includes Brazilian guarana and adaptogens to boost your performance, encourage the burning of fat cells without the jittering side effect.
Transparent Labs
Transparent Labs' products are known to contain no nonsense. Only the strict, high-quality, necessary with a side of well-explained science. This is why it is also known to taste pretty bad, but you are not scooping pre-workout for taste, are you? In fact, the pleasure value might be something you want to sacrifice, because these products certainly have their fair share of enthusiasts who claim it's the best they've ever had. The Preseries includes a bulk, a lean and a stimulant-free mix to cater to your goals.
Protein World
Gym, trail, pool, football field and more, no matter your playground of choice, Protein World has a supplement to help you optimize your efforts and maximize your weight loss. Their slender pre-workout will help boost your metabolism and give you extra alertness. It's also vegetarian, soy-free, gluten-free, lactose-free, diabetic friendly, Halal and Kosher.
Form
Form's vegan and gluten-free caps take Boost to another level. This day bag staple will get you in the zone in and out of the gym. So whenever you need that little nudge and extra energy, whether it's before a workout or a presentation at work, will provide you with enhanced focus and alertness, as well as maximum endurance, strength and power. Because why not maximize your pre-workout. Life too can get quite challenging.
Perfect keto
Keto's your thing? Need the extra energy boost without the added carbs? Take your athletic performance to another level without ruining your high-fat diet with this keto-friendly pre-workout.
Revere
Revere promises serious powered-by-nature energy, stamina, and focus for any type of sport with their all-natural, low-calorie pre-workout formula. What else is promised? No jitters nor crashes. Sounds powerful to us.
So jump higher, run faster, and lift heavier. When it comes to sports performance, a little boost can go a long way. And don't be afraid to try a few and see how your training goes. But yes, we know budgets are a thing, so why not try and pick the best pre-workout for women the first time around. So whether you're a gym rat, a running bunny or just trying to get into this whole fitness stuff, you will find your fit—or should we say your push—to reach higher levels, log new PBs and feed your ambition.