Vegan gift guide: Choose the best items for your cruelty-free friends
You don't have to rack your brain for vegan-approved gifts anymore, this vegan gift guide provides you with 8 great ideas to gift your friends and family!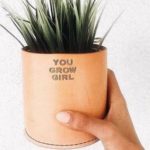 Giving someone you love a gift curated for their taste is always satisfying. You chose something you know they will love and they will remember forever. If you have a few vegan friends or family members, you might find it a touch more difficult to gift them with someone they love and that is also cruelty-free. Some makeup and beauty lines still test on animals, most fashion accessories are made out of leather and even candy contains gelatin, which is derived from animals. Thankfully, the shopping gods have answered our prayers and have blessed us with vegan-friendly gifts. From your candle-obsessed bestie to your fashionista cousin, this vegan gift guide is foolproof for the vegans in your life. You might even find something for you. After all, you are allowed to treat yourself too!
Advertisements
Beauty products
Finally, some beauty brands are no longer testing their products on animals or using animal-related products as ingredients. Gift your beauty-obsessed vegan friend or relative with some scrubs, creams, body oils, and more.
Advertisements
Shoes
Most shoes are made out of leather, which makes it hard for vegans to find beautiful shoes that don't have a dark past. Thankfully, more and more animal-friendly brands have sprouted on the shoe market and offer affordable, trendy and cute shoes for every type of woman.
Advertisements
House plant
Houseplants are only for vegans but they always make a great gift. Adding some green to a small apartment or a home can do wonders for the spirit.
Advertisements
Cookbook
Vegan newbies might find it difficult to cook without meat nor dairy products. We especially love Angela Liddon's Oh She Glows cookbook because the recipes are all delicious and easy to follow.
Candle
Who doesn't love a candle? Fill your home with a delicious smell that will make your friend or family member happy. Impress them by getting them a soya based candle since beeswax candles are a big nono for vegans.
Wallet/bag
Just like shoes, (nice-looking) non-leather fashion accessories like wallets and bags are hard to find. Matt & Nat is a fashionable company that sells beautiful, minimalistic and long-lasting bags and shoes your vegan pal will adore.
Candy
Perfect to give as a hostess gift or just to say 'I appreciate you', vegan candies are delicious and free of any animal by product. Buy a bag for yourself and you'll see vegan doesn't equal boring.
T-shirt
A cheeky t-shirt for your vegan activist friend is perfect. This white t can easily be worn with jeans and a cute jacket. She'll be sending a message to the world…with style!
As you have probably noticed, the vegan gifts listed above are high-quality, aesthetic and functional items. These vegan gift options range from $10 to $150+ but they are sure to please all your favourite vegans in your life. A cute and cheeky t-shirt, a bag (or two) of vegan candy or fashion-forward faux-suede boots all convey your understanding of their beliefs and values.
---
Cover photo: @mindbodygreen | Instagram