8 beautiful glamping tents to take camping to the next level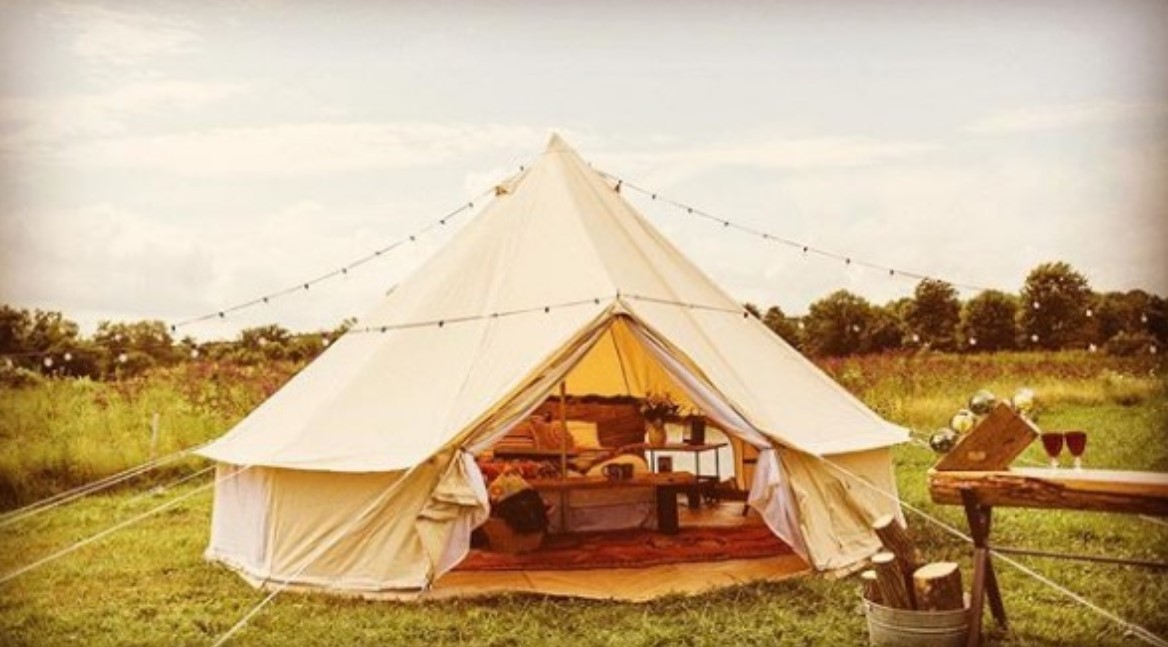 For a totally personalized glamping experience, you can now buy your very own glamping tents.
Glamping is available across the world in specific locations, but you could also make your own glamping. Start by having a tent, pick up a beautiful place, throw in some friends or family members, and you're set to have the time of your life. Here is our selection of the best glamping tents for every budget.
This tent is quite an investment, but it's beautiful. The Lotus Belle 16-Foot Outback Deluxe Glamping Tent is so spacious, it could actually host 17 people for a sleepover. Or, you know, you could just fit your bedroom furniture in it. It's up to you!
We think it would be the ideal tent if you frequently go camping with a group of friends, or for family gatherings. And if you have, say, a couple thousands to spare.
2

Transparent Tent Bubble
There are lots of bubble tent options, with prices starting at $1000. They are undeniably cute but are obviously not be the best when it comes to privacy. Don't even think about hitting a crowded campground with that!
Nicknamed "The Cave," the Heimplanet inflatable 3-person glamping tent is very practical. You can set it up pretty much anywhere, and you can inflate it using all your mighty strength or with an air compressor. It's way more affordable than the first couple tents on this list too.
Big plus: its dark fabric is perfect for glampers who don't want to be awakened by the sun at 6 am.
The Big Agnes Big House 6 Deluxe Tent can host up to 6 people comfortably. You'll quickly get your money's worth because it is amongst the cheapest for that many people.
Is that dreamy enough for you? This is the perfect tent if you can't splurge on the Lotus Bell but love the round bell shape. The Dream House Canvas Yurt-Style Glamping Tent is waterproof, easy to set up and it keeps the sun away. It is also quite spacious, although we doubt you'll fit more than ten people in there, or a queen-size bed. You know, priorities…
REI Co-op's Kingdom 4 Tent is also an economic choice for, well, 4 people. With its mesh panels, you could wake up with the rising sun if you stripped away the optional exterior protectors. Or stay up watching the northern lights as shown in this picture. Doesn't it look amazing?
This is the Nemo Wagontop 4P Glamping Tent. It has standing-height ceilings unless you're a giant taller than 6 ft 5. No hard feelings though, you would still be more comfortable in that tent than in most tents, to be honest. But that height comes at a price, which is not the cheapest but not the most expensive either.
OK, this one might not be as fancy as other tents on our list, but you'll never guess how many people can fit in there. Ready? Twelve people. Plus, the Ozark Trail 12-Person 3-Room Glamping Tent costs less than $400. Sold?
---
Cover photo: dreamhousetent | Instagram