Basque country: 10 highlights for a memorable trip
Basque Country attracts many travellers. If you want to go there, here are some highlights to add to your travel itinerary.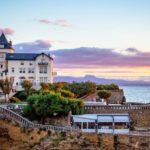 Basque Country, also known as "Euskal Herria", extends from northern Spain to southwestern France, covering about 20,500 km². This is the territory where the Basque language is spoken. It is probably for this reason that the Basques call themselves "Euskaldun", or "the one who speaks Basque". Everything revolves around their language, but also around their culture. Indeed, this European destination stands out for its music, its museums, its architecture and its rich history. If this region is one of the places you dream of discovering, here are some must-see places to add to your travel itinerary.
Advertisements
Bilbao
Bilbao is undoubtedly one of the places to visit during your trip. It is very cosmopolitan and full of activities to do. In particular, you can visit the Guggenheim Museum of Modern and Contemporary Art. Frank Gehry is at the origin of the museum's remarkable structure of stone, glass and titanium, which alone is worth a visit. In addition to this famous museum, you can also visit the Museum of Fine Arts where works by Picasso, Velázquez and Goya are on display. Bilbao is also a great place for foodies. Indeed, the streets of this city are full of restaurants where you can enjoy the local cuisine with many tapas. Once you have enjoyed a good meal, why not explore Bilbao's nightlife? Culture Trip suggests that you visit Café Bar Bilbao, Pub K2 and Kubrick Bar (a place that should particularly appeal to Stanley Kubrick fans).
Advertisements
Biarritz 
For a quiet moment of rest, Biarritz is the place to be! This seaside resort has beautiful beaches where many tourists like to rest while surfers take the waves by storm. For more rest, you can always treat yourself to a spa treatment. You will also find pretty shops in Biarritz as well as many pizzerias where you can have a bite to eat.
Advertisements
San Sebastián
San Sebastián is another seaside resort, this time located in Spain. You will like it if you like the landscapes made up of beaches, mountains and gourmet restaurants. Indeed, many of San Sebastian's restaurants are run by distinguished chefs. This is probably why many of them have Michelin stars. There are also many pintxo bars, a Basque specialty that consists of a slice of bread to which a few ingredients (such as fish or condiments) are added using a toothpick. It is worth going to one of these bars, such as the Nestór Bar or the Atari Gastroteka, once your day at La Concha — a splendid urban beach – is over.
Advertisements
Guernica
You may know Guernica because of its sad history. Unfortunately, it is famous for having been destroyed in 1937 by Hitler's Condor Legion airmen. This event inspired several artists, including Pablo Picasso. Anyone interested in history and politics should visit this municipality of Vizcaya. Indeed, you will find the Guernica Tree which is an extremely important symbol since it is the place where independence was given to the Basque people centuries ago. You can also visit the Euskal Herria Museum and the Peace Museum.
Oloron-Sainte-Marie
Oloron-Sainte-Marie is one of the most popular places to discover in Basque Country. You will see historical architecture set against a landscape composed of greenery and mountains. Indeed, the Pyrenees are close to this beautiful village. Stroll through the small streets of Oloron-Sainte-Marie and stop, along the way, at the Heritage House and Sainte-Marie Cathedral.
Hondarribia
You can also add the splendid Hondarribia to your itinerary. This port and seaside destination with its colourful balconies has a French and Spanish architecture that gives it a unique style. Foodies will have a field day in Hondarribia. In fact, there are many restaurants and bars that serve outstanding local cuisine.
San Juan de Gaztelugatxe
San Juan de Gaztelugatxe should definitely be part of your trip. This small island located off the Gulf of Biscay offers a breathtaking view to tourists who explore it. To get there, you have to cross a stone bridge and then climb stairs that zigzag. However, the climb is worth it, because San Juan de Gaztelugatxe is simply splendid. When you get there, why not go and see the chapel that is built there? This one was made in honour of Saint-Jean-Baptiste.
Ossau Valley
The Ossau Valley, which is a valley in the Pyrenees, will captivate you by its beauty. You can do many activities, including skiing at Gourette and Artouste resorts or walk one of the 34 hiking trails in the heart of its national park. Sports enthusiasts will undoubtedly be delighted to venture to such a majestic place!
Saint-Jean-Pied-de-Port
You may know Saint-Jean-Pied-de-Port by name since this city is part of the Camino de Santiago. In addition to its medieval architecture to discover, you can visit the Prison of Bishops, the church of Notre-Dame or even its citadel. You will undoubtedly be charmed by this city with a great and rich history.
The Pyrenees
The Pyrenees are also to be seen if you are going to Basque Country. This impressive mountain range that makes up southwestern Europe extends over a length of about 430 km. If you want to see these mountains on foot, take the GR 10 trail. However, it will take you about 50 days to do it all.
Basque Country is, therefore, a good choice for any traveller looking for a gastronomic and cultural destination. Our must-see attractions are just a few of the many places to see in this part of Europe!
---
Cover photo: @jpjphoto64 | Instagram