Beauty on water: Visiting Stockholm for the Scandi experience
Known as 'beauty on water', Stockholm, Sweden's capital, is full of surprises. Lovers of coffee culture, modern design and nordic gastronomy will be elated.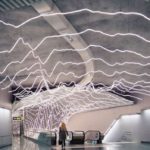 Known for IKEA furniture, the Nobel Prize, snowy winters and detective novels, Sweden is not necessarily everyone's top travel destination. However, Stockholm, Sweden's capital city, is a spectacular place (and is much more than just IKEA's birthplace) that design enthusiasts, fashion lovers, nature seekers and foodies will truly enjoy. Spread on 14 islands, this Scandinavian city is walkable and the wide majority of Swedes speak English perfectly, making it easy for tourists to get around and feel comfortable. But this doesn't mean you can't learn a few basic words like "Hej" and "Tak" (Hi and thank you). Here's your mini guide to enjoying this city the locals call 'Beauty on water'.
Advertisements
Fika
There's no denying it, Swedes love their coffee. They love their coffee so much that they have dedicated a time in the afternoon for their coffee break called Fika. Fika is a relaxing time to enjoy a warm cup of coffee with a sweet snack like a Kardemummabullar (sweet cardamom bun), or other sweet treats. The important thing to remember is that this is a time to slow down and appreciate the moment of relaxation. Grab a coffee for your fika at one of these delicious coffee shops: Kaffeverket, Mellqvist Kaffebar, Café Pascal, Drop Coffee, Vete-Katten, and Green Rabbit.
Advertisements
Millesgården
The Swedish sculptor Carl Milles' home was transformed into a museum to showcase his incredible and colossal sculptures. A 30-minute subway and bus ride from central Stockholm, Millesgården is the place to admire his numerous works of art. If you don't have time to visit the museum, know that you can find many of his sculptures all around the city, notably at the Nordic Museum and the Concert Hall.
Advertisements
Nordiska Galleriet
Northern European countries like Sweden, Norway and Denmark are known to be very expensive places to travel to. If you are very interested in Scandi design but you want to save on museum fees, you should visit the city's most famous furniture and décor store, Nordiska Galleriet. This place is filled with beautiful contemporary furniture and home accessories from renowned Scandinavian designers. The store's rooms feel like art exhibitions but you won't have to pay one Krona to experience them!
Advertisements
Fotografiska
Located in the hipster neighbourhood of Södermalm, the Fotografiska museum always has amazing photography exhibits to feed your mind and soul. They have a great permanent collection but also temporary exhibits on various subjects like nature, animals, celebrities, etc. After the museum, make sure to explore this creative and artsy neighbourhood filled with delicious restaurants and cafes like Bar Agrikultur, Rutabaga and Nytorget 6.
Skogskyrkogården
Who knew cemeteries could be so beautiful and serene? Swedes enjoy coming here for walks and to pay their respects to their deceased family members. The park's architects, Gunnar Asplund and Sigurd Lewerentz, created a splendid landscape full of pine trees to create this very calm place. The famous Swedish actress Greta Garbo is buried here and you can even take a guided tour of the graveyard if you want to learn more about this surprisingly beautiful place.
Restaurang B.A.R.
If you don't like fish, you can't fully enjoy this city. The Swedish people love fish and will use any excuse to add some to their meal. If you're looking for a great restaurant to eat fish, B.A.R. is the place to go. Award-winning chefs Henrik Norström, Peter Johansson and Daniel Frick created a seafood-focused menu with fresh catches of the day. Seafood enthusiasts will love the fresh oysters, Swedish caviar, langoustine and their selection of sinful desserts.
Artipelag
Artipelag is not located in the city of Stockholm but since it takes about one hour to get there by bus (or 25 minutes by car), it is close enough for you to enjoy a long afternoon in this gorgeous woodland right on the water. Part modern art venue, part nature escape, you can have a great meal at one of the two restaurants and recharge your batteries on this peaceful island.
Svenskt Tenn
Here's another splendid Swedish design store to wander through if ever it rains during your stay or if you are contemplating buying a beautiful Scandi piece for your home. Svenskt Tenn is known for its colourful and patterned fabrics, its furniture, cushions, curtains, and other home accessories. The store is located in the chic Östermalm neighbourhood on the beautiful Strandvägen street right near the water.
Stromma boat cruise
The only real way to see the city is by taking a boat cruise around the various islands. After you've shopped till you dropped at Svenskt Tenn, head over to the Stromma boat terminal to enjoy a nice afternoon putting around the different islands. There are many cruise options: you can take a 3-hour tour to experience the archipelago, you can take a 50-minute tour through the canals and you can even take a dinner cruise in the evening to enjoy a meal onboard.
Kungliga Slottet
Sweden, like its other Scandinavian neighbours, is still a monarchy. The royal family does not have any political power, they only perform official engagements and ceremonial duties of state but they are loved by their people and reside right in the middle of Stockholm at the Kungliga Slottet. Mere mortals like us can take a guided tour of the beautiful royal castle. Make sure you time yourself to see the Changing of the guards, which happens from Monday-Saturday at 12.15pm and Sundays at 1.15pm from September to May.
Subway art
Most people avoid taking the subway when they travel to other countries because they prefer to stay above ground and see the city sights. Stockholm is the exception to the rule. Around 90 of the 100 subway stations have been painted so you'll definitely want to use the city's subway system. Visit the Solna Centrum, Kungsträdgården, Rådhuset and Stadion stations to take incredible pictures of the best free art exhibit in the country. Bring a sweater since the stations are so deep underground that the temperature really drops when you get to the subway platform.
& Other Stories
Swedes are known for their exquisite style and grace. If you want to dress like the cool Scandi girls, head over to & Other Stories for a shopping spree. Owned by the H&M group, this store will satisfy women with tighter budgets. You will find stylish and trendy clothes, shoes, jewellery, beauty products, makeup, candles, leather goods, etc.
Travellers looking for a laidback, modern and stylish destination should definitely consider visiting this Scandinavian city. Stockholm is a very liveable place so enjoy strolling around town, visiting their cool shops and don't forget to take your fika break every afternoon!
---
Cover photo credit: @visitstockholm/Instagram