Costco Travel: What You Should Know Before Booking Your Next Trip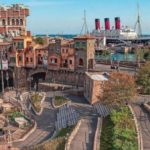 Costco has more perks than just being able to purchase your shampoo and snacks in bulk. Did you know Costco has its very own travel agency? They partner with all of the best hotels, airlines, rental services, and more to be able to give you the best travel options. Whether you're booking a trip within the country or you're wanting to travel to a new country, Costco Travel has some of the best deals on the market. Here is everything that Costco members need to know when it comes to booking their next vacation!
Advertisements
You Need To Be A Member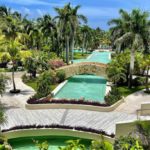 We all know the amazing deals that lurk inside of the Costco warehouse, but did you know that they have amazing travel deals as well? Becoming a Costco member is easy. There are two personal memberships that customers can choose from. You can purchase the Gold Star membership, which costs $60 a year, and comes with online access, warehouse access, and two membership cards. This membership is perfect for people who have a small family or if it's just them on their own. The Executive membership is $120 a year and comes with a 2% annual reward, Costco service discounts, Costco Connection magazine, online and warehouse access, and two membership cards.
For access the travel deals, you will have to sign up to become a member. Of course, you can browse the website and see what's available, but you must provide your membership number to book any vacations. Also, if you choose to sign up for the Executive membership, you will receive 2% cashback on your travel purchases. This benefit is worth up to one thousand dollars per year. Executive members also receive more discounts when booking through Costco Travel.
Advertisements
Look For Buyer's Choice Vacations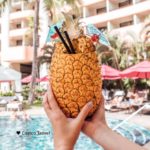 These trips have an extra value packed into one extravagant deal. You can find Buyer's Choice or Kirkland Signature trips on the Costco website. Just like shopping in the warehouse, the Kirkland Signature deals typically are 20% cheaper than offers you would find elsewhere on booking sites. The Buyer's Choice deals usually are 15% cheaper.
Costco Travel allows you to look for all-inclusive cruise packages that include everything from beverages and food to excursions and gratuity. The site's rates frequently outperform those offered by other major virtual travel agencies, and many of Costco Travel's cruise holidays include onboard credits that may be used for shopping throughout your trip. If you cruise frequently, the savings offered by this one component of Costco Travel may be worth the cost of a Costco membership.
The international packages offered by Costco Travel might be rather affordable. Costco Travel is the best option if you're looking for good value. Cancun, Fiji, Costa Rica, the Caribbean, South Africa, and Europe are just a few of the popular destinations offered. Offerings range from all-inclusive luxury resorts to more flexible resort credit options. On the website, you're likely to find something that piques your curiosity.
Advertisements
Use Their Flexible Payment Options & Vacation Packages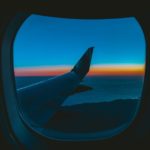 Travel may be costly, especially if you don't have enough reward points or miles to fulfill your wanderlust. As a result, it's critical to shop around while organizing a trip. Costco Travel should be on your pricing comparison list whether or not you are a Costco member. Even if you only travel a few times per year or less, paying the annual cost can be well worth it if you are not a member. While Costco's warehouse clubs exclusively take Visa credit and debit cards, you can use a Visa or Mastercard credit card to make purchases through Costco Travel. Also, if you're renting a car, you can make a reservation without submitting credit card information upfront.
Your capacity to pay for your vacation is determined by your travel dates. Payments can be made on Costco Travel if you book ahead of time. To secure your reservation, you'll only need to pay a deposit, and the balance will be paid according to the schedule. The amount of the deposit varies depending on the type of trip. A $100 deposit per person is required, as well as the full cost of the flights if your package includes flying. Cruise deposits differ depending on the cruise line and pricing class. For packages, the full payment is due 45 days prior to departure, and for cruises, it is due between 104 and 134 days prior to sailing.
Vacation packages from Costco include lodging as well as airport transportation or a rental car. Airfare is not included in the price of Costco travel packages unless otherwise stated. Most vacation packages can include a flight if it isn't already included. Furthermore, some packages cannot be ordered without first purchasing airline tickets. When you buy a package that includes airfare, you'll typically get more value or a better price.
Advertisements
Hot Deals & Cash Back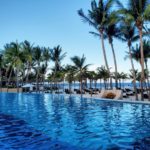 The Weekly Hot Deals at Costco are much better than their normal packages. You only have a limited amount of time to book the discounts, but travel is often enjoyable for a long period of time. The featured discounts change every week, so bookmark the site and return to check the updated page on a regular basis. The Hot Buys section of Costco Travel for a variety of special travel specials and last-minute deals on resort stays, vacation packages, cruises, and more. Special savings and discounts are frequently included, as well as goodies like Costco Shop Cards, drink packages, and resort credits.
When you are a Gold Star Executive or a Business Executive member, you are eligible to receive extra savings! These members can earn up to 2% annually on their vacation purchases. The reward certificate is generally mailed with a renewal notice around 2 months before the annual renewal date. There are some restrictions to this reward, though; only the Primary and Primary Household cardholders can receive the cashback benefits. Plus, you must be an Executive member before the travel begins. For example, if you upgrade to Executive Member status during or after your vacation, you will not be eligible for the cashback.
You can earn $60 in cashback rewards if you spend $250 per month, or $3,000 per year on qualifying Costco purchases. This would cover the cost of upgrading from Gold Star membership to Executive membership. If Costco is your primary source of food and other retail products, you'll likely spend $3,000 per year there, but you can get there much faster with Costco Travel. Many of the Costco trip packages are well over $3,000, making the additional cost of being an Executive member well worth it.
Take Advantage Of The Perks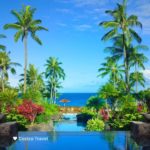 For the principal cardholder arranging the trip, Executive Members receive incentives such as food and beverage credits, spa credits, accommodation upgrades, and more. Costco offers pre-negotiated rates with hotels, vehicle rental businesses, and tour providers, so reserving via Costco saves you money. Costco has collaborated with a number of leading airlines and hotels, allowing you to experience a nice and enjoyable vacation without breaking the bank. Costco travel includes cruises, all-inclusive vacation packages, and more to destinations both within and beyond the United States.
Many Costco vacation packages feature special bonuses like food and beverage credits, massages, and excursions, which can help you save money and make your trip more enjoyable. You may get the most bang for your dollars with offers like cabana and tour credits, and you won't have to pay any extra costs. One person who booked through Costco Travel booked a 7-day vacation to London and Paris. This trip cost them only $5,000 and included a place to stay and flights. Their hotel included a complimentary breakfast, and they also enjoyed 3-course dinners each night, which were included in the original purchase.
Costco Shop Cards, often called Costco cash cards, are gift cards that can be used to pay for goods at Costco. They come in denominations ranging from $25 to $2,000 and never expire. Because many cruise and vacation packages include these cards, a Costco Shop Card can help you get the most out of your Costco Travel. For some travelers, these credits may be enough to persuade them to book through Costco.
Booking Is Easy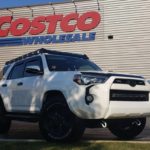 Consider using Costco's rental car services if you plan on driving around and doing your own touring during your trip. One person who used Costco to rent a car was able to get an SUV for 10 days and it only cost him $240. Costco does not keep a rental car fleet on hand for its customers. Instead, it collaborates with a number of well-known companies to provide reduced automobile rentals. Costco has group-negotiating power thanks to its big membership base, which means you'll often get the greatest rate on a rental car. To book a rental car, you can go to the Costco Travel website or call their phone number. Plus, Costco Executive members earn 2% back when booking through them.
Costco is giving discounts on stays at premium hotels such as the Fairmont and Waldorf Astoria, in addition to vacation packages. According to the Wall Street Journal, Costco members can now save anywhere from 10% to 30% on hotel prices, depending on the dates and destination. Vacation packages that include hotel or resort stays, airport transportation, and other extras. The price of a package normally includes airfare, though you can opt-out of the flight. You can even create your own package by mixing and matching hotel, flight, and car rental options.
Costco Travel only works with a few pre-selected hotel brands, so expect a restricted selection of lodging options for any given destination. If Costco Travel has hotels that you like for a destination you want to visit, expect better pricing as well as benefits, rebates, or points that you won't find anywhere else. The following are some of the advantages of reserving a hotel with Costco Travel: Time savings, Partial payments, Rebates, Better pricing, and Rewards.