Cruise vacation: 5 cruises to explore the open sea
Cruises are in high demand, and with good reason! Discover some dream cruise vacations and tips before exploring the ocean.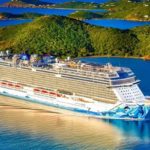 More and more people are deciding to go on a cruise, for several reasons. Not only does it give them the opportunity to rest, but also to admire the ocean from close up. Travelling on a boat also allows you to visit several destinations in a short time without having to worry about transport logistics, which is less stressful. To try the experience of travelling on a ship, here are some tips to know and 5 cruise vacations to discover. The trips we suggest will undoubtedly make you want to explore the sea and its sublime expanses as soon as possible!
Advertisements
Choose your cabin carefully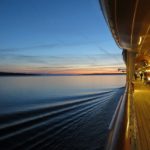 The choice of cabin is not to be neglected if you want to be in good shape for the duration of your trip. Therefore, make sure you have a good dose of comfort and privacy. Depending on the number of people you travel with, you will choose a standard cabin or a suite adapted to the number of beds you need. The important thing is that you feel comfortable. You don't want to spend your entire trip confined to a cramped space.
Advertisements
Pay attention to where your cabin is located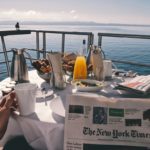 Once you have found out what type of cabin is right for you, think about where you want it to be located on the ship. Generally, the suites at the front and back of the boat have balconies with spectacular ocean views. Of course, if you choose an interior cabin, you will not have a view of the ocean. For this reason, it is best to choose a cabin or suite with a balcony or window. Also, consider the ambient noise when choosing where you will stay during your cruise. By consulting the ship's plan, you will be able to find restaurants, bars and nightclubs. It's no secret: these places are noisy and will probably annoy you, especially if you are sensitive to noise and plan to go to bed early. In this case, you should try to book a cabin away from these rooms. If you are a night owl, get a cabin near these locations. You will find your room much easier to find after the party!
Advertisements
Keep in mind the amenities
Not all cabins come with a minibar, desk or gigantic closet. If these amenities are essential to you, be sure to ask for them when you make your reservation. This will prevent a big disappointment when you arrive on the ship.
Advertisements
Take a cruise with other singledom
If you are single, know that Holland America Line has thought of you! Why stay at home swiping on Tinder or Bumble when you can meet people on a cruise ship? This is what the Single Partners program offers you. By going on the Holland America Line ships, you will be invited to participate in theme cocktails, sommelier classes and sporting activities to get to know other travellers. According to Holland America Line, many people who participated in the Single Partners program then took a cruise vacation with someone they met on the boat. So this trip could allow you to meet your soul mate, you never know!
Eat like a king (or queen)
If you consider yourself a foodie, Oceania Cruises are perfect for you; you will eat like a king or queen! In fact, it is Jacque Pépin who is the executive culinary director on board this ship. This outstanding chef was Charles de Gaulle's chef and co-hosted the Julia and Jacques Cooking at Home show with Julia Child. So you can expect to eat gourmet food, even if you choose the buffet. It is also possible to take cooking classes on board the ship to enjoy a culinary experience from A to Z. Among the destinations to discover offered by this company are Australia, New Zealand, Asia, Alaska and Africa.
Have fun on the cruise ship
Some cruises are specialized in fantastic entertainment. You can go on one of the ships of the Norwegian Cruise Line to change it up from cruises where the only entertainment is to watch the ocean while sipping an alcoholic beverage. Indeed, you will be able to attend musical performances, comedy shows and musicals. If you're not into shows, you always have the opportunity to go bowling and dance at the ship's nightclubs. Unlike some boats that impose a schedule, those of the Norwegian Cruise Line let you go about your business. So you can go test the racetrack and then order dinner to your room. One thing is certain, you won't be bored!
Experience an extraordinary adventure
It is not true that cruises are only for mature people. Young adventurous people can also enjoy this type of trip, especially with Lindblad Expeditions. It organizes cruises to unusual destinations such as Antarctica, Egypt and Galapagos. You can also discover the destinations visited on Zodiac vessels or sea kayaks in the company of marine biologists. Several speakers are also invited aboard the ship to satisfy your thirst for knowledge.
Go back to childhood with Disney
It is not always easy to go on a trip with children. Fortunately, you can take them with you on Disney Cruise Line ships. You will find daycare centres for young children, mascots representing Mickey Mouse and his sidekicks as well as several entertainment areas that will undoubtedly make you feel like a child again. Places to visit include Europe, Mexico, the Bahamas, Alaska and Hawaii.
There are several types of cruise vacations. All you have to do is find one adapted to the type of traveller you are and discover the ocean and the countries offered by the one you choose.
---
Cover photo: norwegiancruiseline | Instagram