10 Machu Picchu facts to know before your Peruvian trip
If your next travel destination is Peru, here are 10 Machu Picchu facts to know before leaving on your great South American adventure!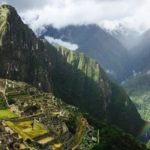 If you plan on travelling to Peru, you must include a visit to Machu Picchu in your itinerary. Indeed, this historic place is one of Peru's most important attractions and is considered one of the seven new wonders of the world, with, among others, the Coliseum in Rome. Before you set off to discover this legendary forgotten city, however, take the time to learn more about it. Here are 10 Machu Picchu facts. Let's bet that once you know this information, you will be even more eager to discover this mysterious place and be better prepared for your expedition to Peru!
Advertisements
Impressive architecture!
Machu Picchu, which means "Old Peak" or "Old Mountain", is the main tourist attraction in Peru and undoubtedly reflects the skill of its creators. Indeed, this lost city of the Incas was not only built without wheels or iron tools, but it also has 600 stone terraces that support its mountain structure. The stones, which were cut to fit perfectly without any mortar, fit perfectly together, which testifies to all the architectural ingenuity of the Incas.
Advertisements
Don't be afraid of the ghosts…
If you venture onto the Inca Trail and talk to porters or guides, they will probably reveal to you that they sleep with a sparkling object or mirror under them. Why? They think that these objects drive spirits away. Many guides and porters say they have already had the impression of seeing a spirit in their tent, so it is better to drag a mirror with you when you visit Machu Picchu!
Advertisements
Here is how to get to Machu Picchu
There are several ways to get to Machu Picchu. You must first go to Cusco, then to Aguas Calientes (also called Machu Picchu Pueblo). Once you have reached Aguas Calientes, here are the options available to you:
You can go to Machu Picchu by foot and bus: although this option is the least touristy, it is also the cheapest. However, you will need to plan between 8 and 10 hours for the total duration of the trip;
You have the option to do a trek: several hiking trails exist, including the Inca Trail trek or the Inca Trail, the Salkantay trek, the Lares trek and the Inca Jungle Trail;
You can take the train: to do so, you can opt for the services of Peru Rail or Inca Rail. It will take you between 1h and 3h to get to your destination.
Advertisements
The must-sees of Machu Picchu
There are obviously many interesting things to see in Machu Picchu, otherwise, this place would not be as popular with tourists! In particular, you can visit the agricultural area, which consists of many terraces where corn and potatoes have been farmed for ages. The urban area, which includes the "sacred" area, is also very interesting to visit. In fact, you can discover many temples, including that of water, an element for which the Incas really worshipped because agriculture was essential to them. The sacred square, composed of the central temple and the temple of the three windows, is also worth seeing. If you are tired of temples, you can always go and see the Intihuatana. It is a solar clock with which the Incas were able to determine the seasons, but also the temperature. The Guardian's House, or Casa del Vigilante, should definitely be part of your itinerary, at least if you want an exceptional view of the historic site. Located at the top of the agricultural terraces, this building will allow you to photograph Machu Picchu like no other!
The Huayna Picchu ascent
Machu Picchu necessarily means Huayna Picchu. Huayna Picchu, or Wayna Picchu, is the mountain rising behind the Inca city. This mountain, which is 2700 meters high, allows you not only to have a spectacular view of Machu Picchu, but also to discover archaeological sites, such as the temple of the moon. Since Huayna Picchu is a mountain, you can climb it, provided you book your place a few months in advance. You will be able to climb these steep trails in about 1 hour.
The Machu Picchu mountain: to see!
Machu Picchu Mountain should also be part of your travel itinerary. Much higher than Wayna Picchu, it allows you to have an equally extraordinary view of the Inca city without having to share it with a ton of other tourists. Indeed, this mountain is little known, so you can admire the beauty of the landscape in complete peace of mind. However, it should be noted that getting to the summit can take up to 1h30. However, the journey is less difficult than that of Wayna Picchu.
When to visit Machu Picchu
Ideally, you should visit Machu Picchu from April to June and from September to November. This way, you avoid the rainy season as well as the dry season. As for visiting the site itself, please be aware that Machu Picchu is open seven days a week, all year round, contrary to what many people think. You can visit the citadel from 6am to 12pm and from 12pm to 5.30pm. If you hate crowds, be aware that summer is very popular with tourists and Sunday is the day when locals like to go for a walk in Machu Picchu, especially during the summer season.
Make sure you bring these items during your expedition
It is important that you bring certain items with you when you visit Machu Picchu. Here is a list of objects not to forget:
Passport (it is necessary to have it if you want to enter the site);
Sunscreen;
Insect repellent;
Walking shoes;
Raincoat;
Small or medium backpack;
Water bottle.
Shorts or pants?
You should avoid wearing shorts when visiting Machu Picchu for the simple reason that you risk being devoured by Peruvian insects. Their stings create excruciating itching that lasts several days in a row. You can also avoid insect bites by spreading shampoo on your skin. This trick is used by many people in Peru.
Go to the toilet before entering the site
It is important to know that there are no bathrooms once you enter the site. So you must go before your visit to Machu Picchu. However, you should be aware that you can enter and exit once during your visit to the city.
These few tips will certainly make your expedition to Machu Picchu much more enjoyable and easy, we are convinced. Do you have anything else to share about Machu Picchu for potential travellers?
---
Cover photo: Instagram @vinallica