10 of the most beautiful Airbnbs in New York City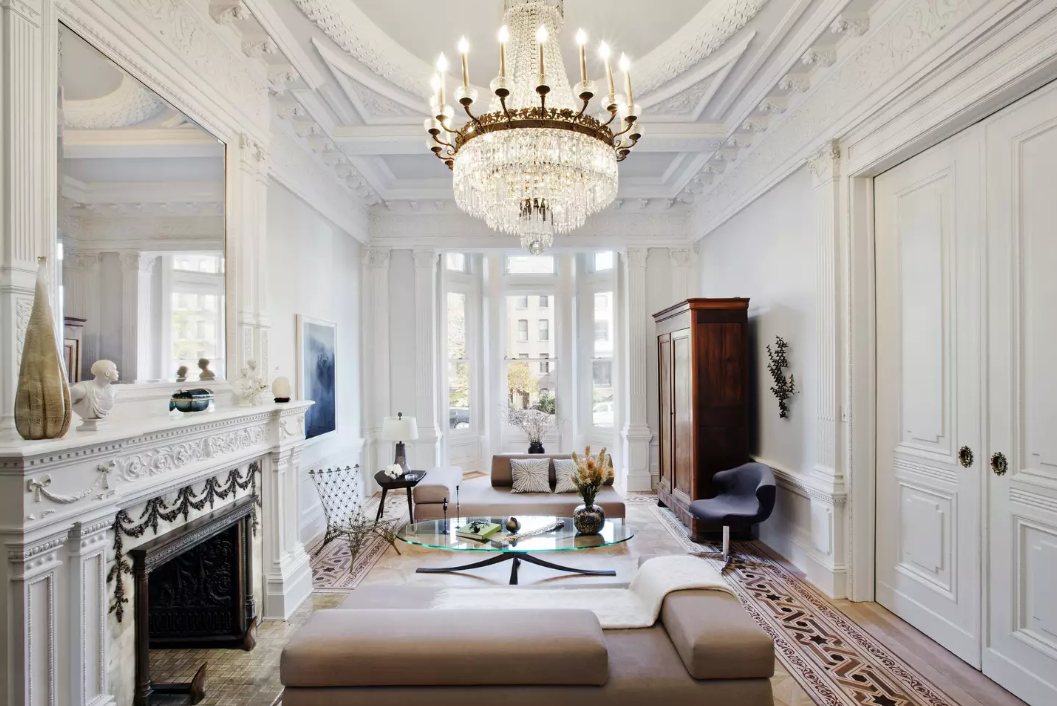 Stay in an elegant Manhattan home or an impressive designer loft in Harlem. Here are the most beautiful Airbnbs in New York City.
New York City is the fashion capital of the world, it is a place of social and culinary effervescence, a metropolis of arts and architecture, and shines with its cultural wealth. In short, any reason is good to spend a holiday there. And while beautiful and original hotels are dime a dozen in this town, why not enjoy a trip to the Big Apple to experience some of New York City's finest accommodations? Here are 10 beautiful Airbnbs in New York City you can rent for a night or a few days.
#5 according to our users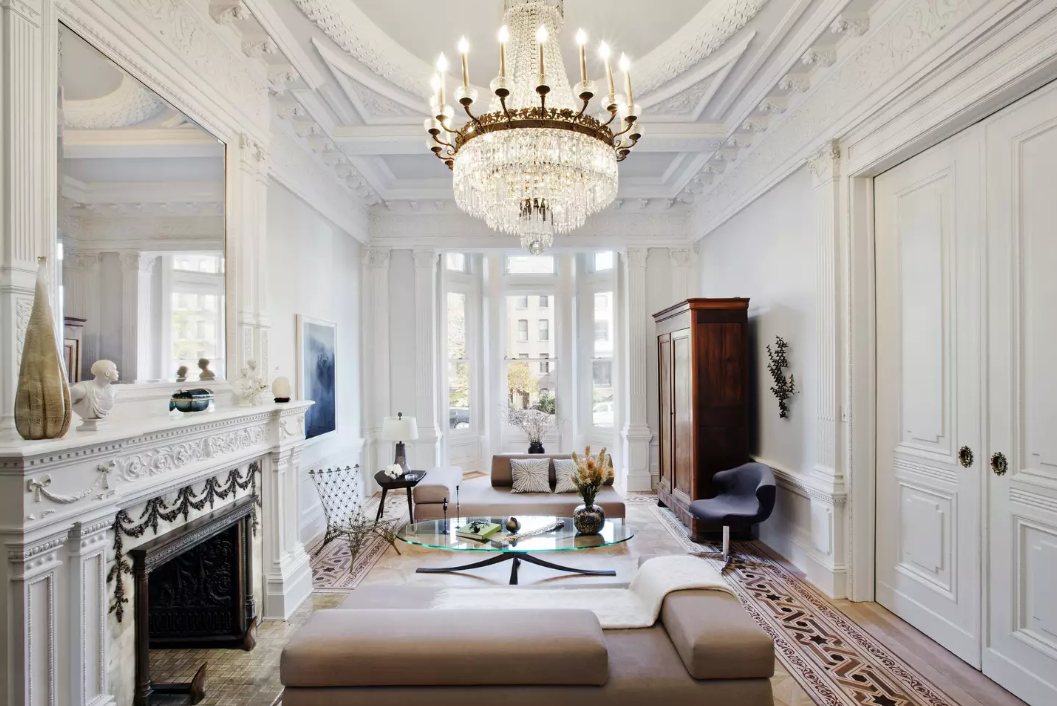 Located in Clinton Hill in the Brooklyn borough, this sublime 1887 historic mansion offers not only one of Airbnb's finest accommodations but also attentive service on a bed and breakfast basis. Eight luxurious rooms spread over four floors are available for rent. Each has different characteristics of interest. These include a Juliette balcony, two Tobia Scarpa mohair velvet sofas, a Pace Collection coffee table, marble bathrooms, Venini chandeliers from the 1960s, fireplaces, a freestanding bath, mahogany woodwork and various valuable antiques and works of art. This, plus a magnificent view of Clinton Hill, Fort Greene and Williamsburg Saving Bank.
#4 according to our users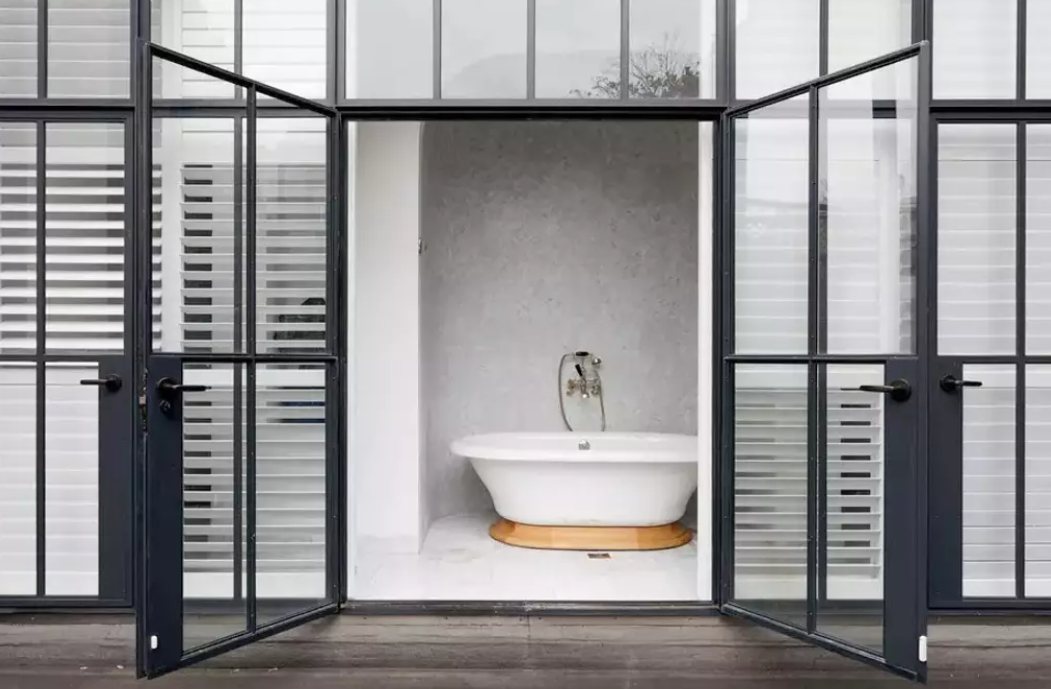 Built in 1912, this impressive townhouse in the West Village was first used as a carriage shed before being completely transformed. The baroque-inspired décor and distinctive architecture, which includes high ceilings and arched doors, contribute to the hushed, bygone era atmosphere. The large bay window, the antique brick wall of Paris, the Murano glass chandelier, the leaded glass windows and the interior swimming pool lined with basalt stone are just some of the features that make it a singularly chic home.
3

5th Avenue Penthouse Dream
#10 according to our users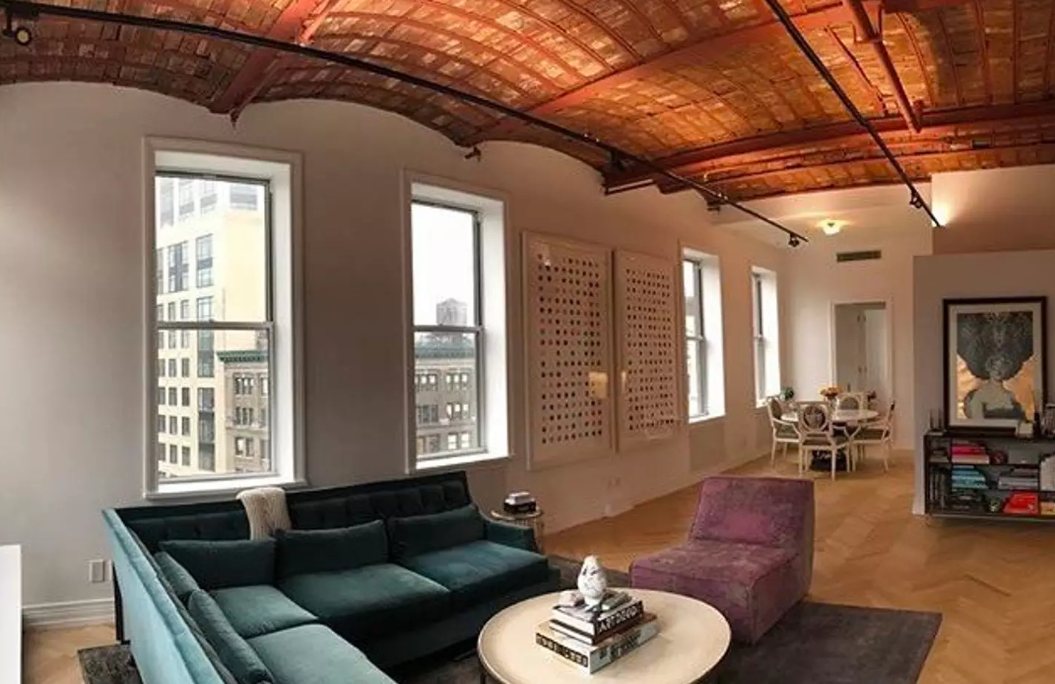 The two private terraces including a landscaped garden overlooking Madison Square Park are just one of the many highlights of this beautiful penthouse in downtown New York City. This colourful art deco loft has a superb vaulted brick ceiling, a private elevator that leads directly into the living room, an original Damien Hirst art piece, parquet flooring, a SONOS sound system and a magnificent view of the Flatiron Building. There is also a spacious master bedroom and a bathroom that will please Star Wars fans.
4

Stunning Brooklyn Heights House
#3 according to our users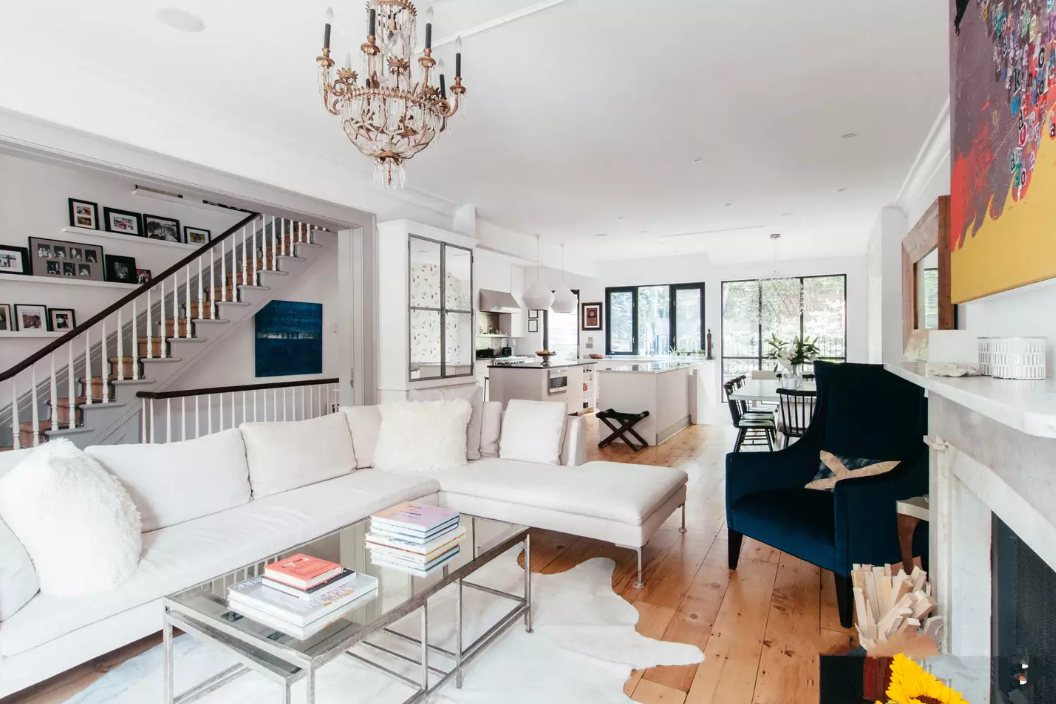 This beautiful Brooklyn Heights home is among the oldest in this popular neighbourhood. Completely renovated with exquisite taste, it presents an elegant, refined, stylish and comfortable decor. Elements in modern design are meticulously arranged with country and antique accents in a unique and sublime atmosphere. Visitors have access to the entire house, including five floors, four bedrooms and three and a half bathrooms.
5

Ultra luxury High Rise residence
#2 according to our users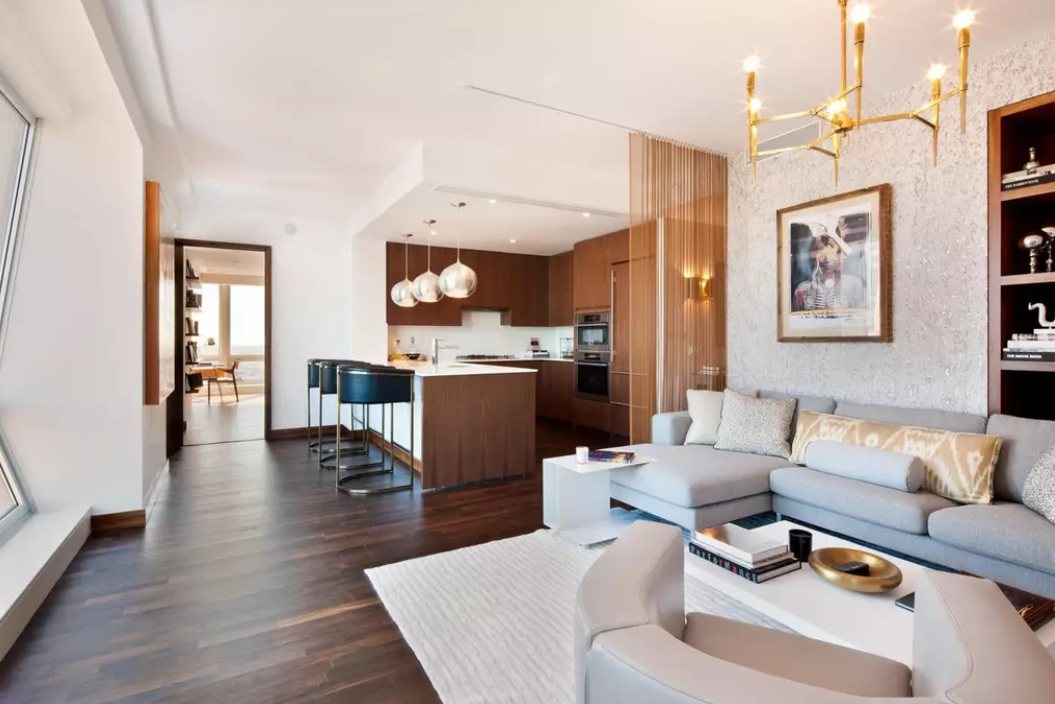 This beautiful, up-to-date apartment has all the features of a high-end hotel suite, including concierge service. Located on 5th Avenue and only a few minutes walk from Central Park and SoHo, this place has more to offer than the luxury of its interior. Three bedrooms and three and a half bathrooms with simple and classic decor complete a magnificent living area whose diamond-shaped windows offer a magnificent view of Manhattan and the river.
6

Venice Beach meets Brooklyn stunning townhouse
#7 according to our users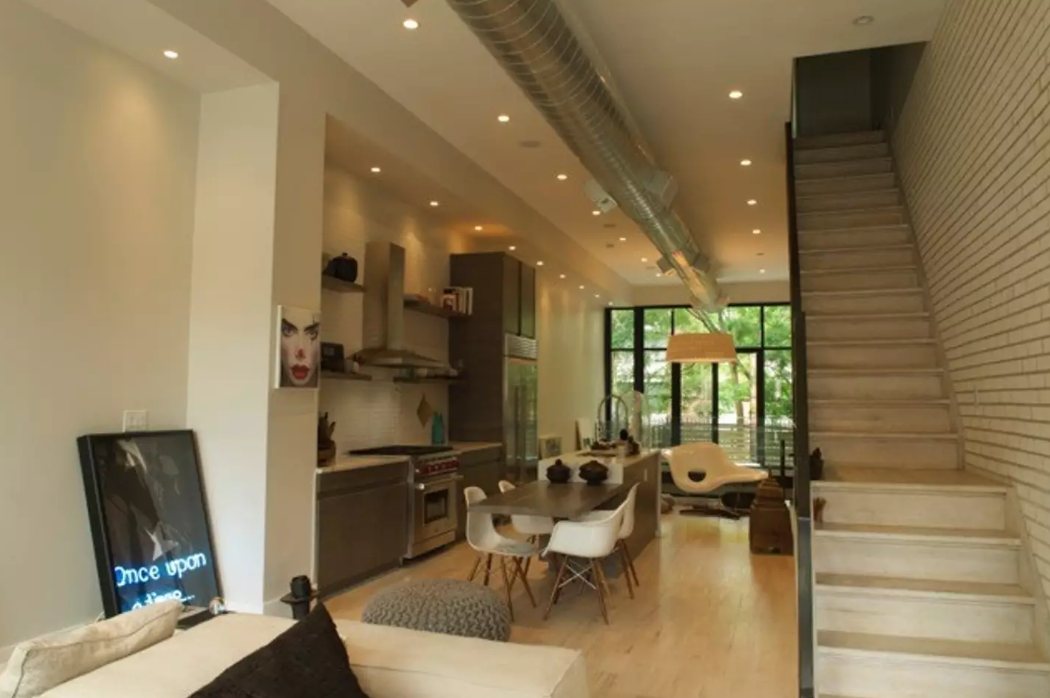 A certain Zen oozes from this superb Brooklyn duplex with its Californian style and clean lines. This bright, trendy and warm residence has three floors, four bedrooms and two and a half bathrooms. Completely renovated, this brownstone apartment is equipped with a Divani sofa, several European pieces of furniture, a nice Turkish carpet, FLOS introductions as well as unique and inspiring works of art. Guests can enjoy the landscaped courtyard and rooftop access.