New Zealand travel plans: 10 things you absolutely need to do
Visiting the Kiwis down under? Here are 10 perfect activities for your New Zealand travel plans.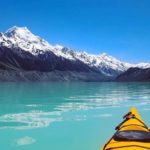 New Zealand is a country in Oceania that many travellers enjoy exploring. In fact, this region of the world has breathtaking landscapes with its glaciers, geysers, forests and volcanoes. In addition to the sensational panorama of New Zealand, travellers can also enjoy several interesting activities, whether you are a wine enthusiast or more of a hiking enthusiast. If this country is your next travel destination, here are 10 activities that you must absolutely include in your New Zealand travel itinerary in order to have a memorable vacation down under.
Advertisements
Go for a walk in the Fiordland National Park
You should definitely go for a walk in the Fiordland National Park in southwest New Zealand's South Island. This is an amazing place to see! This park, which covers an area of 12,500 square kilometres, includes the Milford Sound, Doubtful Sound and Dusky Sound fiords, created by glaciers several centuries ago. You can also observe several wild fauna, including dolphins, seals, kakapos and kiwis. This park is perfect for hiking enthusiasts or mountaineers looking for exceptional landscapes to explore.
Advertisements
Visit Auckland on the North Island
Auckland is also one of the must-see places to visit during your New Zealand travels. Located on the North Island, you can observe both extinct volcanoes and historical monuments. It is also a perfect destination to rest on the beach. If, however, you want a little more action, know that Auckland is a great place to go out at night. Indeed, you will find many bars and several theatres that will certainly keep you busy until the wee hours of the night.
Advertisements
Explore the Waitomo Glowworm Caves
The Waitomo Glowworm Caves in New Zealand are simply impressive with the many fireflies and worms that live in there. These insects, the Arachnocampa luminosa, only exist in New Zealand and hide in these natural excavations to find food. It is with the light they emit that we can explore the underground cavities. It is possible to discover the inside of the caves by boat by going along an underground river 250 metres underground.
Advertisements
Walk in the footsteps of Frodo
If you are a fan of The Lord of the Rings, several scenes from Mordor have been filmed at the Tongariro Crossing, an alpine desert that stretches between volcanoes and emerald lakes. It is possible to walk it. However, this hike is 19.4 km long, the equivalent of a day's walk…
Let yourself be seduced by New Zealand wines
It is well known that New Zealand's lively and fruity wines are recognized throughout the world. Why not take advantage of your trip to New Zealand to go for a wine tasting adventure in Waiheke? You will find, on this island, many beaches, cafés, but also vineyards where you can enjoy delicious white wines.
Go observe the geothermal parks
In addition to the caves, you can also go and observe geothermal parks. Indeed, geysers, hot mud ponds and volcanic craters are breathtaking in New Zealand. You will find some in Rotorua where geothermal activity is known to be very present and, above all, impressive.
Learn about Maori culture
Another thing to discover in Rotorua: The Maori culture. The Maori people are the indigenous Polynesian people of New Zealand. By going to Rotorua, in the Bay of Plenty, you will have the opportunity to visit Maori villages and thus open yourself to this invaluable indigenous culture.
Offer yourself a relaxing moment in a heavenly place
There is nothing more pleasant than lying on a heavenly beach, especially if it was used as a backdrop for the film Narnia. This is the case for the amazing beach located in the Coromandel Peninsula. You can admire the Cathedral Cove Arch, lie on the white sand of this superb beach, dive or even kayak. In any case, don't forget your camera!
Go kayaking in Paihia
Paihia, which is only a few hours from Auckland, is a seaside resort in Bay of Islands. There are several bars and restaurants, but it is above all an ideal place to take a kayak trip or a cruise (such as the popular "Hole in the rock") to explore the landscape and flora of this region.
Go see a volcano
If you want to see a volcano, go near New Plymouth. You will find the Egmont National Park and Mount Taranaki, a spectacular volcano at rest. You might even find it looks familiar… It appeared in the film The Last Samurai.
There is, therefore, no shortage of activities to do during your New Zealand travels. Whether you are more of an epicurean or adventurous type, your needs will undoubtedly be met in this country where the landscape is remarkable, singular and above all, breathtaking.
---
Cover photo: Instagram @purenewzealand