These original hotels will make you want to travel even more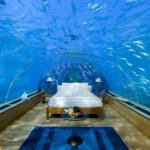 Travelling is incredible! It allows us to discover other cultures, to meet new people, in short, to live enriching life experiences. Obviously, going to another country is often a big change of scenery. It can be even more so if you decide to stay in an unusual place. Trade traditional hotels or hostels for one of these original accommodations. We are convinced these original hotels will make you want to travel even more!
Advertisements
Propeller Island City (Berlin, Germany)
This hotel, located in Germany, was created by Lars Stroschen, a musician but also a man passionate by everything related to new technologies. You can thus find unique and audacious rooms where furniture is suspended from the ceiling and where levitating beds are part of the decor.
Advertisements
Hotel Costa Verde (Costa Rica)
Here is one of the most original hotels where you should stay. This place is quite particular: The Costa Verde Hotel was constructed inside a Boeing 727 that dates back to 1965. Incredible, isn't it? This establishment, which is found in the middle of the jungle in Costa Rica, offers you a much more comfortable stay than one in a normal airplane. Indeed, you can go swim in one of the three pools on the terrace of the hotel or rest in one of the very well decorated rooms.
Advertisements
Inntel Hotel Zaandam (Amsterdam)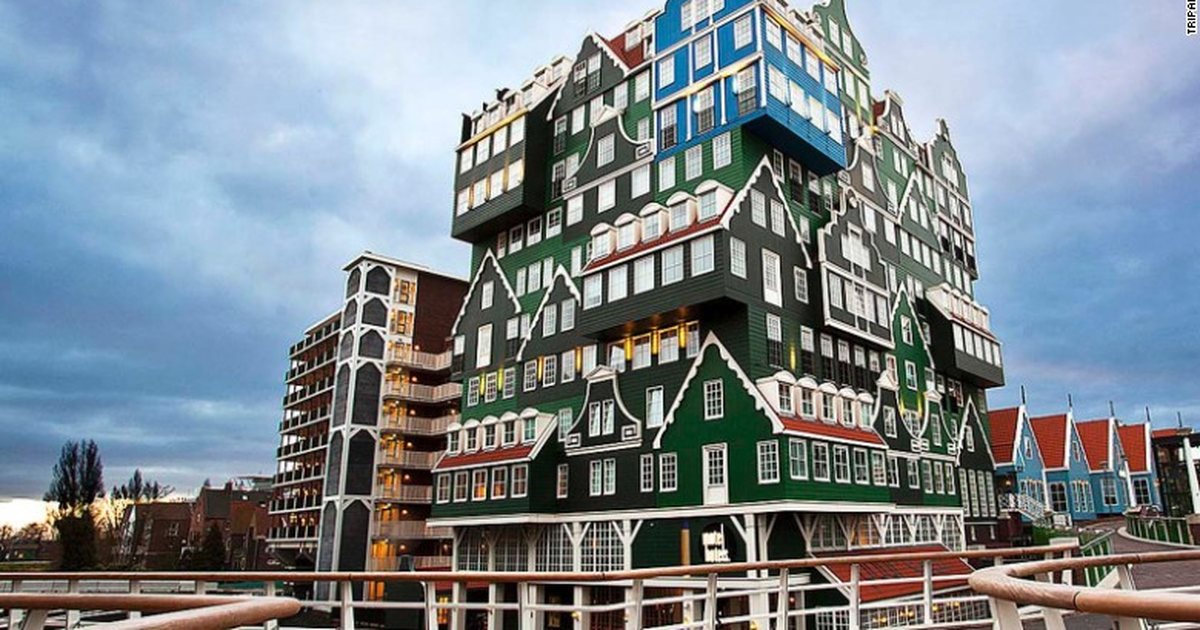 You can find this strange hotel in Amsterdam. The Inntel Zaandam Hotel is inspired by the architectural style of the houses in this capital city. Even though the exterior is very traditional, the 160 rooms of this establishment are quite modern. Also, you will be able to discover Holland's history. Indeed, each room has a historical photo to make you discover a little more about the city's culture.
Advertisements
Montana Magica Lodge (Panguipulli, Chili)
This hotel, which is actually a mountain, is totally unique in the world. You are completely immersed inside the mountain in one of the 12 rooms. Like it wasn't impressive enough, the Montana Magica Lodge has a waterfall that trickles down on one of its slopes. Magical!
The Manta Resort: Pemba Island (Zanzibar, Tanzania)
If you love diving and the aquatic world, you will love the Manta Resort. This hotel, which you can find in Tanzania, gives you the opportunity to sleep in an underwater room. You can observe fish before going to sleep. This very original place also possesses a floating terrace so you can work on your tan and relax during the day.
Fogo Island Inn (Newfoundland and Labrador)
The Fogo Island Inn is an ecological and luxurious hotel. Since it overlooks the ocean, you can observe whales and icebergs through your room's window. You can also go visit the modern art gallery included or watch a movie in its movie theatre.
9 Hours Capsule Hotel Kyoto (Japan)
If you're a science-fiction amateur, this hotel is perfect for you. The 9 Hour Capsule Hotel in Kyoto lets you sleep in one of its capsules. The ones for women are separated from the ones for men and give you the opportunity to sleep like you've lever slept before (unless you've already experienced sleeping inside a spaceship). These original capsules are equipped with a wake-up light therapy alarm clock, high-quality sheets and an air conditioning system.
Sun Cruise Resort (Donghae, South Korea)
Here's a great way to go on a cruise boat without suffering from seasickness. The Sun Cruise Resort is a huge hotel in the shape of a boat. Located on a hill, this hotel will give you a gorgeous view of the ocean.
Spitbank Fort (Portsmouth, England)
This fort, which was renovated into a luxury spa/hotel retreat in 2012, has 9 bedrooms and is located in the middle of the sea. The Spitbank Fort was built after the Royal Commission in 1859 and is said to be haunted… It is not without reason that it is on our list of original hotels!
Free Spirit Spheres (Qualicum Beach, British Columbia)
You can find these charming accommodations in British Columbia in a tropical forest. The Free Spirit Spheres have been designed to allow you to enjoy nature in an original and comfortable way. They are suspended from the trees by ropes so that they swing with the wind whatever the weather.
There are hundreds of original hotels around the world. You simply have to find them! After all, why sleep in a traditional place when you can sleep near fish or in a 1965 Boeing 727?
---
Cover photo credit: Conrad Global Media Center – CBS Miami – CBS Local