10 perfect places to go skiing for thrill-seeking athletes
Winter is a fabulous season, especially if you practice a winter sport! Here are 10 places to go skiing to explore alone or with friends.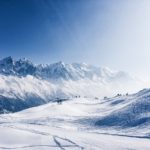 Winter is a season not very appreciated for its temperature and its often excessive snow accumulation. However, this is still a fantastic time of year for winter sports enthusiasts. If skiing and snowboarding are some of your favourite hobbies, you are probably looking for new places to do these activities. To make sure you get the most out of the winter season, we have listed the most beautiful places to go skiing around the world to inspire you for your next ski trip. Feel free to go there alone or with friends and explore the slopes of these beautiful mountains.
Advertisements
Snowbird, United States
Snowbird is a ski resort located in Utah, USA. This is definitely a great place to go if you want to ski on a variety of slopes with perfect ski conditions. With 171 slopes and 6 ski lifts, this mountain receives more snow than most of the mountains in Colorado. Once your day of skiing is over, you can also stop at the superb Cliff Spa where you can enjoy a panoramic view of Snowbird. You can also take yoga classes and train with the fitness equipment.
Advertisements
Aspen, United States
Aspen Mountain, also located in the United States, but in Colorado State, is also worth a visit. Its 675 skiable acres will guarantee you pleasure for a good part of the day, we are convinced of it! In fact, the longest slope in the mountain is 4.83 km long. However, you should know that you will not find many trails for beginners in Aspen. However, you can reward your sporting efforts with a local homemade beer!
Advertisements
Vail, United States
Vail is another ski resort in Colorado, USA. It is simply gigantic with its 5289 acres of ski slopes. Its longest track is nearly 6.4 km long and you will find both beginner and expert trails on this beautiful mountain. The charming resort is also worth seeing with its cobbled streets and architecture reminiscent of classic European buildings. In addition, you will find luxury hotels and gourmet restaurants, making your stay on this mountain a memorable one.
Advertisements
Murren, Switzerland
Murren is a mountain to discover. This place, which you may have already seen in the film On Her Majesty's Secret Service, is in Switzerland. Not only is the view spectacular, but it is on this mountain that the longest ski run in the world is located, enough to satisfy your need for thrills!
Cerro Catedral, Argentina
Another ski destination to discover is Cerro Catedral in Argentina, one of the oldest ski areas in South America. Once you reach the top of the mountain, which rises to a height of more than 1000 m, you will be invited to an amazing view combining mountains and lakes.
Chamonix, France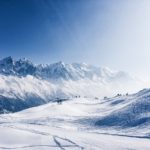 Any winter sports enthusiast should put Chamonix on their bucket list. This mountain in France has an altitude of 1035 m and a surface area of 245.5 km². It will appeal to glades enthusiasts as well as people who want to see spectacular natural spaces. In addition to skiing down this mountain, you can do several après-ski activities, such as going to the spa, casino or disco. In short, you won't be bored on the slopes of Chamonix!
Saint-Moritz, Switzerland
St. Moritz, which has already hosted the Olympic Winter Games twice, in 1928 and 1948, is a skier's paradise. This ski resort located in Switzerland has about twenty ski lifts allowing you to access the various slopes of the mountain. Once your skiing day is over, you can eat in gourmet restaurants (including the Hauser Restaurant), do an outdoor activity, such as snowshoeing or tobogganing in Muottas Muragl or relax in the famous thermal waters, which have been famous for no less than 3000 years.
Breckenridge, United States
Breckenridge is a popular mountain in Colorado, USA, and rightly so. More than 175 inches of snow falls on the slopes of this mountain every year. Located at an altitude of 13,000 feet, Breckenridge offers you 3,000 acres of skiable terrain and a breathtaking view. Once you have discovered this ski destination, you will certainly want to go back!
Whistler, Canada
Whistler is one of the most popular places to go skiing in the world. Located in British Columbia, Canada, this mountain is the ideal place to descend slopes of incomparable beauty. You can ski there from November to May, which is one of the longest skiing seasons in North America. You should also know that Whistler is known for its après-ski. It is, therefore, a ski destination to be preferred if you like to party.
Zermatt, Switzerland
Zermatt, which is the highest skiable mountain in Switzerland, is definitely worth the trip. This mountain allows you to ski down more than 360 km of slopes between Switzerland and Italy while enjoying a majestic landscape. You can, of course, go for your après-ski in one of the charming bars located at the bottom of the Zermatt slopes.
There is, therefore, no shortage of ski destinations to spend your weekends or even your holidays during the cold season. Be aware that you can also find several ski discounts on sites such as Powski.
---
Cover photo: Photo by Chris Biron on Unsplash