Here are some river tubing runs to try this summer
You don't know what activity to try during the summer? Why not experiment with river tubing? Here is 7 rivers for you to discover!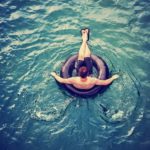 It is sometimes difficult to find activities to do during the summer season, especially when the weather is really warm. You can take refuge inside in an air-conditioned house to listen to a movie or read a novel, but if you still want to go outside and enjoy the sun, what can you do? One of the options that is available to us and that is more and more popular is river tubing. It is a good way to enjoy the joys of the summer season without succumbing to the stifling heat. Here are 7 river tubing runs to try during the summer!
Advertisements
Rivière Rouge
The rivière Rouge, which is situated in the Laurentians between the towns of L'Ascension and Labelle, allows you to enjoy a ton of activities, like canoe-kayak and rafting. You can also go tubing down the river for around 1h30. If you wish, you can even stop on beaches during your descent to admire the landscapes around you!
Advertisements
Bonaventure river
If you want to get away from the city, why not treat yourself to a little gateway in Gaspésie and go tubing down the Bonaventure river? This river, which is little known to the general public, will captivate you by its beauty. You can descend it with your flotation device or spend some time relaxing on the beach if you prefer. You can also try some SUP, kayaking and diving on the site.
Advertisements
Petite-Nation river
Just an hour and a half from Montreal is the regional municipality of Papineau as well as Duhamel and the Petite-Nation river. This waterway is part of the river tubing runs to try! This 3,8 km long river invites you to relax for about two hours on its shores and admire the bucolic landscapes that border it.
Advertisements
Nicolet river
Are you a camping enthusiast? The Nicolet river camping is about two hours from Montreal. This campground allows you not only to sleep under the stars but also to do many interesting activities, including canoeing, kayaking, biking, fishing and river tubing. You will have total peace when you travel along this river because apparently, it is devoid of mosquitoes and other insects of the kind!
Forêt Ouareau river
If you don't like camping too much, but you still want to escape for a few days and try some river tubing, Kabania is perfect for you! You can rent a cabin on stilts and do many outdoor activities in the Ouareau forest regional park. You can go tubing down the river for 45 minutes and walk back for 15 minutes on the hiking trails. It is a beautiful excursion to make with friends or with your children.
Ausable river
Another place to discover for river tubing is in the United States, in the Plattsburgh area. If you drive for an hour and a half, you will find a place known as Ausable Chasm. You can go tubing down the Ausable river, inside the actual canyon, and admire the rocky surfaces as far as the eye can see.
Miramichi river
The Miramichi River should also be included in your list of river tubing adventures. This waterway, which is in New Brunswick, will take you between three and five hours to travel to. The river's current, which is sometimes slow or a little faster, will give you plenty of time to contemplate the scenery while you rest on your tube.
You can try your hand at river tubing, no matter where you live in Quebec or even Canada. The important thing is that you are in a supervised environment and, of course, that you are properly equipped. If this activity lacks spiciness for you, you can also experience white water rafting or traditional rafting, two activities that are aimed at people in search of an adrenaline rush.
---
Cover photo credit: Bigstock/Donyanedomam