The most sensational new hotels in the world in 2019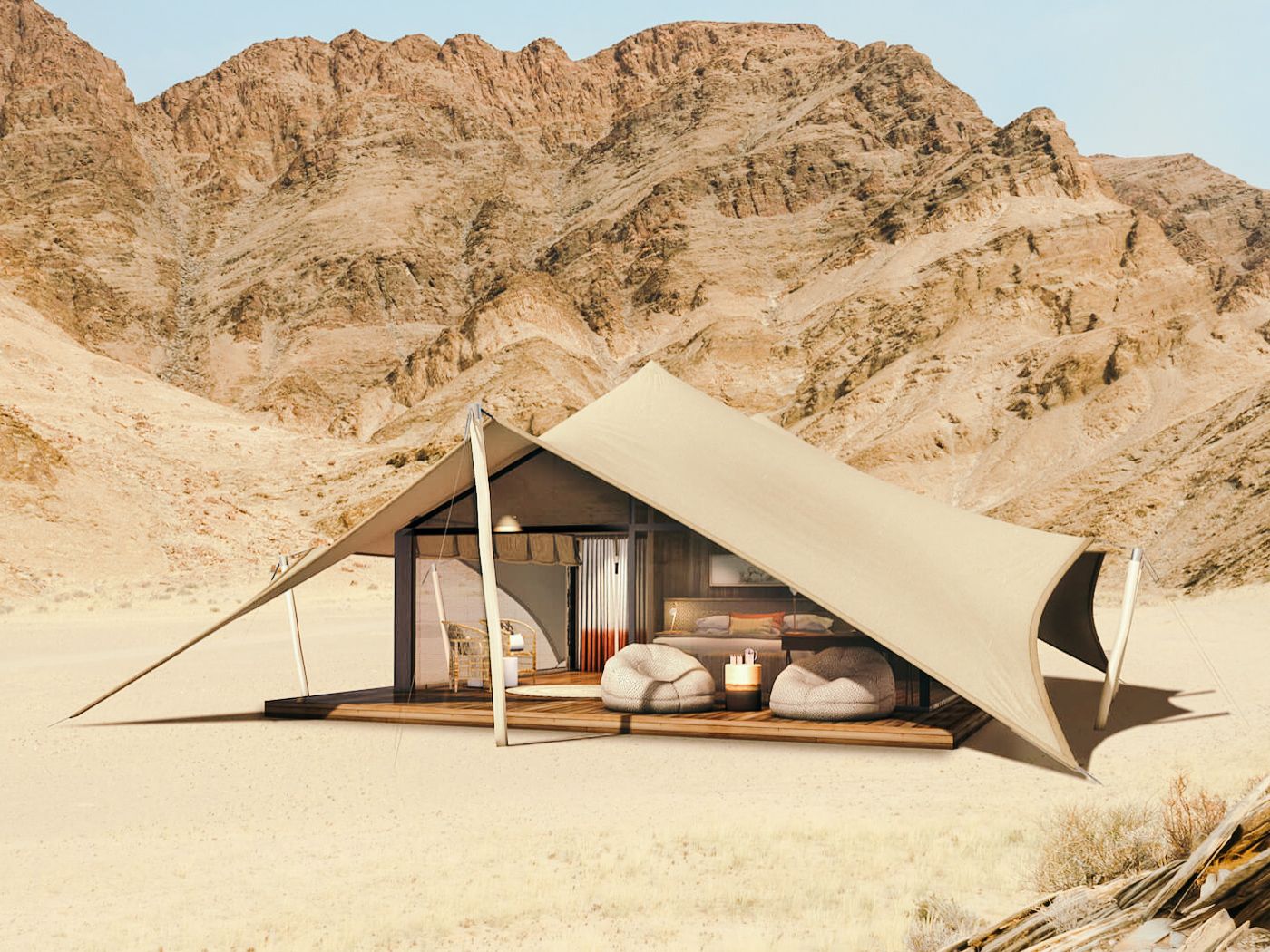 If you're having trouble figuring out where to stay during your next vacation, here some of the most sensational new hotels in the world in 2019.
When we travel, choosing the right place to stay for the length of our trip is essential. What could be more unpleasant than selecting an unsatisfactory hotel when we have booked a room there for the next two weeks? Thankfully, there are tons of hotels, which gives us plenty of options, especially since there are new ones that materialize every year. Built in 2018, these are some of the most sensational new hotels in the world that will certainly be popular in the near future and for several years to come.
1

San Francisco Proper Hotel – San Francisco, USA
#5 according to our users
Designed by the talented Kelly Wearstler, the San Francisco Proper Hotel is perfect for your vacation but also for your business trips. With its 131 rooms, its numerous common spaces, its business rooms and its event rooms, it will surely satisfy your needs.
2

Ace Hotel Chicago – Chicago, USA
#20 according to our users
Opened in the summer of 2017 in the heart of Fulton Market, the Chicago Ace Hotel will please you with its modern style. You can relax in one of its numerous relaxing spaces or in one of the interior or exterior spaces but you can also spend a wonderful time at the rooftop bar.
3

Soneva Jani –

Noonu Atoll, 

Maldives
#3 according to our users
You will be utterly speechless when you see the 25 overwater pavilions and the turquoise and clear lagoons of the Soneva Jani hotel. You will be able to admire the incredible marine wildlife and stroll on the sandy beaches or on the lush green grounds. If you go with your family, in a group or for your honeymoon, you can even benefit from special offers!
4

Kimpton De Witt – Amsterdam, Netherlands
#7 according to our users
Located in the heart of Amsterdam, the Kimpton De Witt will certainly please business travellers thanks to its numerous event spaces, notably the De Witt Penthouse, a suite with a fireplace, a spiral staircase and a private 30 square metre terrace that offers a fantastic view of the city.
5

Detroit Foundation Hotel – Detroit, USA
#10 according to our users
Chic and modern, the Detroit Foundation Hotel can at all times welcome you in one of its 100 rooms, built in the old headquarters of the Detroit firefighters. Including 3 spacious meeting spaces and located near trendy boutiques as well as innovative restaurants with an indisputable historical charm, this hotel will certainly please you.
6

Public Hotel – New York, USA
#6 according to our users
The Public Hotel in New York is one of the numerous projects of the American business owner, hotelier, and land developer Ian Schrager. All the rooms have a large window that goes from the floor to the ceiling, offering a magnificent view of the Lower East Side. The hotel is luxurious and chic both in its rooms as its interior and exterior communal spaces.
7

The Ned – London, England
#18 according to our users
The Ned Hotel will make you travel back in time with its style that comes straight out of the 1930s. You can admire the best of British design with the hotel's 249 rooms, 9 restaurants, 6 event spaces and its luxurious spa. The historical character of The Ned Hotel truly makes it one of the most sensational new hotels in the world.
#8 according to our users
Originally opened in 1887, the Raffles in Singapour was entirely restored and renovated in 2017. Rich in British colonial history, this hotel offers numerous suites, eating spaces as well as a program created in order to help visitors explore all the hidden gems of the region.
9

MADE Hotel – New York, USA
#19 according to our users
Located in the Madison Square North neighbourhood, the MADE Hotel is without a doubt one of the most beautiful hotels in New York. With 108 rooms, it offers a breathtaking view of the city, which extends far into the horizon. Its magnificent suites will certainly satisfy your desire for luxury.
10

Hoanib Valley Camp –

Kaokoland, 

Namibia
#13 according to our users
If you travel to Namibia, the Hoanib Valley Camp will offer you both a change of scenery and the luxurious vacation you always dreamed of. Located in remote areas over a vast expanse of mountains, sand dunes and deserts in the northwest of the country, the 6 rooms of this hotel will make you experience a safari-type holiday since you'll be in the heart of an elephant, rhinoceros and giraffe sanctuary.
11

Muji Hotel – Shenzhen, China
#14 according to our users
The Muji Hotel in Shenzhen, in China, contrasts with the cosmopolitan and crowded that surrounds it. In fact, its rooms, that can accommodate up to 4 people, are modest and refined, will allow you to relax in a more zen space when the evening comes. The hotel has a restaurant, a gym, a library as well as one of the biggest MUJI stores in China.
12

The George Inn – 

Montclair, USA
#11 according to our users
The George Inn is an old house revamped as a luxurious boutique hotel by the famous couple Steven Plofker and Bobbi Brown. Combining an antique decor with its columns and Scottish fabrics and a modern touch with various finishes and accessories, this hotel will offer you all the necessary comfort you need in a cozy setting.
13

The Dixon – London, England
#1 according to our users
The Dixon Hotel in London was built inside a century-old courthouse in the Tower Bridge. Opened in September 2018, it has 193 rooms and aims to provide a cultural immersion for all its guests by asking British designers and artists to create a home-like atmosphere.
14

Lido House – Newport Beach, USA
#9 according to our users
Enjoy the architectural style of Cape Cod from Orange County, California with the splendid decor of the Lido House Hotel. This luxurious 130-room hotel complex will offer you the atmosphere of a beachfront hotel that you are looking for for your summer vacation.
15

Hotel Eden – Rome, Italy
#4 according to our users
Built in Rome in 1889, the Eden Hotel is an inescapable hotel for quite a long time, especially since its reopening following a complete restoration in April 2017. Its elegance and style are typical of Italian charm.
16

The Line DC – Washington, USA
#16 according to our users
The Line Hotel DC, located in the heart of the Adams Morgan neighbourhood, the busiest in Washington, is a real masterpiece of modern design. Built inside a century-old church, it has 220 rooms in a unique neighbourhood that is always on the go 24/7.
17

Hotel Paseo – California, USA
#15 according to our users
Created by Autograph Collection, the Paseo Hotel is inspired by small cabins by the pool you might have rented with your family when you were younger. This Palm Desert boutique hotel offers 9 suites and an Airstream trailer that will give you the opportunity to enjoy the warmth of the surrounding environment in all the necessary comfort.
18

The Murray – Hong Kong, China
#2 according to our users
The Murray Hotel in Hong Kong, China offers several rooms on 25 floors and at least 5 restaurants directly on its site, including the incredible rooftop restaurant/bar that offers a remarkable panoramic view of the city. If you want luxury and refinement, you found the perfect place.
19

Sister City – New York, USA
#17 according to our users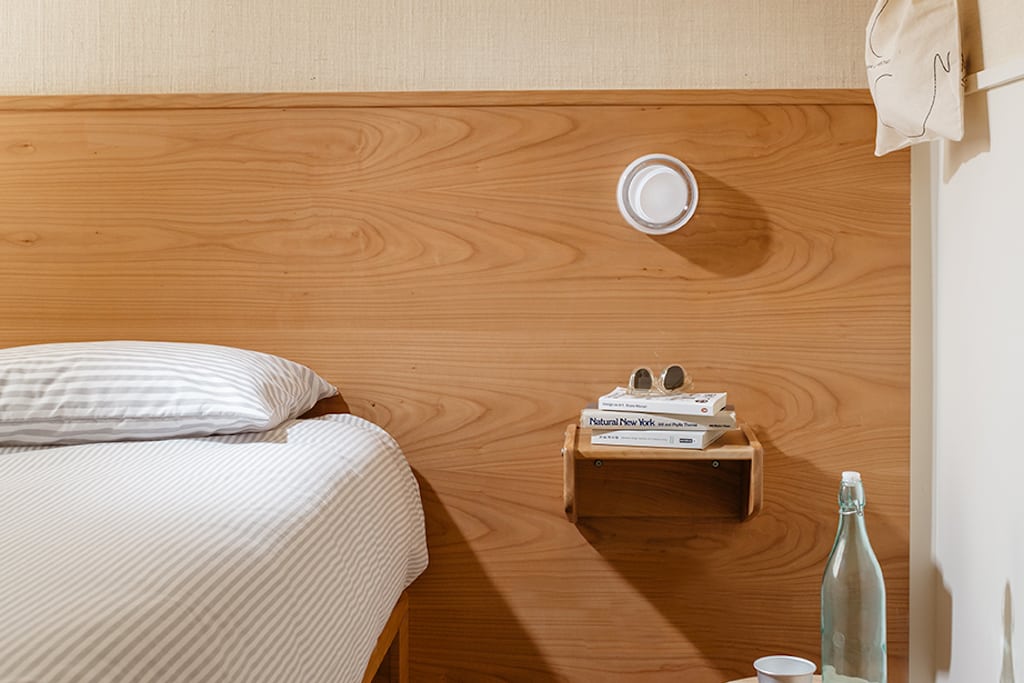 Hotel project developed by Ace Hotels, the Sister City in New York, which is scheduled to open soon, will be extremely minimalist. Promoting an essentialist lifestyle, this hotel will offer rooms with the most simplified decor, simply meeting your primary needs: to provide you with a room.
20

Restoration Hardware Hotel – New York, USA
#12 according to our users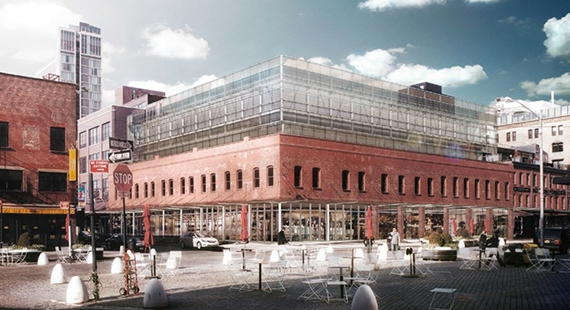 This new New York hotel doesn't have an official opening date yet but it should open before the end of the year. Located in a historical building on 55 Gansevoort Street, the Restoration Hardware Hotel will offer 14 rooms, an exhibit room as well as a rooftop terrace and pool that will be surrounded by a glass screen.
If you wish to treat yourself and offer yourself the best quality in accommodations during your next trip, don't hesitate to reserve your stay in one of the most sensational new hotels in the world!
---
Cover photo: Pinterest