Travel to Argentina and discover incredibly diverse landscapes
Have you always wanted to travel to Argentina? Let us introduce you to the must-see attractions of this breathtaking country.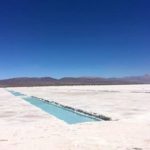 Argentina is a travel destination known for its tango and wine. However, it has much more to offer its visitors. This South American country has landscapes that will undoubtedly amaze any traveller venturing into its lands. If you like beaches, glaciers and mountainous landscapes, you will be delighted when you travel to Argentina. Here are some places to put on your travel itinerary and, of course, to photograph when you are in this beautiful country.
Advertisements
Iguazú Falls
The Iguazú Falls, which are hidden in a tropical forest near the border of Argentina and Brazil, are worth a visit. These 275 waterfalls, with an altitude of 195 m, are so beautiful to look at that they are listed as a UNESCO World Heritage Site. They are also very impressive. Indeed, side by side, they are more than 3 km long!
Advertisements
Buenos Aires
Buenos Aires is undoubtedly a must if you are going to Argentina. This cosmopolitan metropolis will seduce you with its colourful and diverse architecture, lively streets, nightlife, markets, beaches, museums and restaurants. We suggest you go for a walk in the Parque Tres de Febrero, a 25-hectare green area. The MNBA (National Museum of Fine Arts of Buenos Aires) is also worth a visit with its 34 exhibition halls containing about 12,700 works. If you want to see the sea, Mar del Plata is the most popular beach in the country. Miramar beach, on the other hand, is a little quieter. Rest and relaxation will be guaranteed!
Advertisements
Perito Moreno Glacier
The Perito Moreno glacier is also a UNESCO World Heritage Site and it is easy to understand why. This gigantic work of nature, located in Los Glaciares National Park, 78 km from El Calafate in Argentina's Patagonia region, captivates anyone who comes to admire it. The fascination felt for this glacier probably comes from the fact that this mass of ice has a surface area of 250 km².
Advertisements
Cerro Hornocal
Everyone has seen mountains once in their lives, but Cerro Hornocal's mountains are fascinating! 25 km from Humahuaca, these rocky masses rise to reveal their 14 colours, ranging from ochre to purple. It is simply an amazing show to see with your own eyes.
Valdés Penninsula
Another UNESCO World Heritage Site is the Valdes Peninsula in Puerto Madryn. It is a nature reserve located 20 hours by road from Buenos Aires. By going to this 6,000 km² peninsula, you will be able to observe whales, penguins, birds and elephant seals, among other things. Once you have finished exploring the Valdes Peninsula, go to a restaurant near the peninsula and order seafood, fish or shellfish. Puerto Madryn is known for its activities in the fishing sector. You will not find this kind of food in other parts of Argentina.
Mar Chiquita
If you want to go to the beach outside Buenos Aires, Mar Chiquita is the place for you! Despite the fact that it does not overlook the sea, this beach is a lovely seaside resort. In addition, you can fish in the salt water of its lake or take a look at the many pink flamingos who love to swim there.
Laguna Esmeralda
Are you a hiking enthusiast? You must absolutely walk along the paths of the Esmeralda Lagoon, about 20 km from Ushuaïa. You will need about 2 hours to complete the entire trek. However, the effort is worth it! At the end of the trail, you will find a sublime emerald lake bordered by forests, glaciers and several mountains. The water of the lake derives its particular colour from suspended minerals from melting ice. This sight alone is worth the trip.
Salinas Grandes
The Salinas Grandes should also be part of your itinerary. It is a salt desert located between the provinces of Jujuy and Salta. Covering an area of about 120 km², this small salar is at an altitude of 3,350 metres. You can walk or drive there to admire the salt desert, which is the result of the seismic activity of nearby volcanoes.
It must be said that Argentina is full of spectacular landscapes. If you are used to spending your weekends hiking or going to the beach, you should definitely travel to Argentina, one of the most amazing countries in South America.
---
Cover photo: kiwikram | Instagram