Travel to Iceland: Everything you need to know from A to Z
Is Iceland your next travel destination? Discover our Iceland travel guide to spend an unforgettable holiday.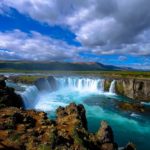 Iceland is a popular travel destination for many tourists, and rightly so. This northern country has something to captivate anyone with its breathtaking landscapes of volcanoes, geysers, glaciers and cliffs. Iceland's capital, Reykjavik, also attracts many tourists each year. This is where most Icelanders live, by the way. If you plan to spend your next holiday in this beautiful country, do not hesitate to consult our Iceland travel guide. You will find suggestions for places to stay, some relevant information on car rental and the essentials to include in your itinerary.
Advertisements
Where to stay in Iceland
Hotel Katla
If you are looking for a comfortable and affordable hotel, Hotel Katla is perfect for you. With 103 recently renovated rooms, including superior rooms and suites, this establishment offers you the opportunity to relax near Vík. You can rest in your room, which is simply charming or try the outdoor spa. The hotel also has a restaurant where buffets with local specialties are served throughout the day.
Hotel Flatey
If you want to stay in an intimate and unpretentious place, choose the Hotel Flatey. Since this establishment has only 11 rooms, you will be sure not to be disturbed during your stay. This hotel is located on Flatey Island, the largest island in the Breiðafjörður fjord. We love this hotel:
For its seafood menu;
Its typical Icelandic decoration;
For the calm that prevails there.
However, note that this charming hotel is only open in the summer, from June 1st to August 24th.
Frost and Fire Hotel
The Frost and Fire Hotel is another one to keep in mind when planning your trip to Iceland. Located in Hveragerði, a 45 minutes drive from the Icelandic capital, this establishment has a swimming pool, an indoor spa and a mud bath. You can also eat at the hotel's delicious restaurant, the Varmá. On the menu: seafood, lamb and game birds.
Advertisements
Renting a car in Iceland
Some essential information to know
The first thing to know if you want to rent a car in Iceland: you must be 18 years old. Also be aware that if you are 25 years of age or younger, you may be charged an additional fee for "young drivers". It is also suggested to have an International Driving Permit (IDP). You can get it from an AAA or CAA agency for about $15.
Which car rental company should you choose?
There are several car rental companies available in Iceland. However, we suggest that you opt for AutoEurope or RentalCars. Not only do these companies have good rates, but they also offer support at all times, which is not insignificant when venturing into a country other than your own.
Four important tips to keep in mind
If you want to save on your car rental, try to book your vehicle as soon as possible. Why? For the simple reason that you will not get last-minute discounts in Iceland: there is no such thing.
Also, take out insurance to cover damage on gravel roads. You will be happy to have it, especially if you venture onto slightly more mountainous paths to access spectacular views.
Beware of wild animals! You may encounter many sheep and horses on the road.
Make sure you always fill up your gas tank. Some roads do not have any gas stations… You don't want to be caught unprepared on one of them!
Advertisements
The must-see attractions during your trip to Iceland
Golden Circle
Le Cercle d'Or, qui désigne Gullni hringurinn en islandais, devrait sans contredit faire partie de votre itinéraire de voyage. Il regroupe des sites touristiques très fréquentés, soit le parc national de Thingvellir, la zone géothermale de Geysir et la cascade de Gullfoss. Se trouvant tous à deux heures de route de la capitale, vous pouvez aisément les visiter les uns après les autres. 
Thingvellir National Park
Thingvellir National Park, a UNESCO World Heritage Site, invites you to come and see a spectacular landscape. You can discover the Mid-Atlantic Ridge in this heterogeneous valley. Iceland is the only place in the world where you can see such a mountainous ridge overlooking the sea. The park is also made up of water-filled craters, hardened lava flows, volcanoes and ground covered with plant moss.
Geysir
The geothermal zone of Geysir, home to the colourful Haukadalur valley, is also worth a visit. You will find a spa where you can spend a moment of relaxation while relaxing in its baths heated by groundwater. The spa also includes hammams, whose temperature can reach up to 60°C. However, the real spectacle is in the valley where columns of vapours pierce the landscape on both sides. The geothermal activity is so strong that fumaroles, geysers and hot springs compete for the landscape.
Gullfoss waterfall
The Gullfoss waterfall is also to be seen during your visit to the Golden Circle. In fact, this waterfall, made up of two 32-metre high water columns, is very impressive. You can photograph it or, if you feel adventurous, raft down the Hvítá River into which it flows. In any case, take the time to contemplate her and the rainbow overhanging her! The word "Gullfoss" comes from "rainbow"!
Jökulsárlón glacier lagoon
Another spectacular landscape to see on your trip to Iceland is the glacial lagoon of Jökulsárlón. Located on the borders of Vatnajökull National Park, Jökulsárlón invites you to contemplate a panorama of glaciers and a black sandy beach. During the winter season, you can see seals in addition to the breathtaking scenery.
The Blue Lagoon
The Blue Lagoon is also to be discovered. This place, just a few kilometres from Grindavík, is a very popular spa in Iceland. You can relax in the waters of the Svartsengi geothermal power plant as you would in a spa. Moreover, the spa has several interesting facilities, including a sauna, a hammam, a bar in the water and a mask bar.
With this Iceland travel guide, you should be able to plan all your holiday in this northern country without hassle. If this destination is your first international trip, read more on how to prepare a trip in a few simple steps.
---
Cover photo: Photo by Francesco Ungaro on Unsplash