Beauty patches: Practical and modern treatments for your skin
Beauty patches have completely revolutionized the beauty world. In fact, these targeted treatments are quick and easy to use. Discover now why these are part of the beauty routine for so many women.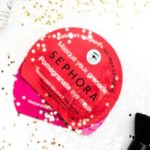 If you walk in any beauty store or even in supermarkets, you will find a multitude of facial and body products on the shelves. Whether you need hand care, eye creams, tonic lotions or cleansing gels, you are sure to find a cosmetic especially made for this purpose. You can also find beauty patches, which are extremely fast and convenient beauty treatments!
Advertisements
Beauty patches, a revolution in the beauty world
If you've never heard of beauty patches, it's probably because you live under a rock. In fact, we have seen them everywhere in recent years. These cosmetics help to provide a targeted treatment for a specific part of your face (for example, your nose or eye area) or body.
But how exactly do these work? Beauty patches actually consist of cotton, cellulose and sometimes medical silicone shapes soaked in a beauty treatment. By applying the patch on our skin, we obtain a fast, targeted and damage free beauty treatment, which is not always the case with other beauty products available on the market.
Another advantage of purchasing beauty patches is that since they are small, you can take them with you everywhere. This is especially pleasant when it's time to go on holiday: you can easily put them in your travel kit. For the same reason, they are also a good way to have a healthy glow at a low cost.
Advertisements
Patches for your face and body
Obviously, the principle of beauty patches is to target certain areas of the face and body. There are, among others, patches to remove blackheads, while others aim to remove brown spots and some to moisturize the skin. You must, therefore, take the time to choose your patch carefully, just as you would carefully choose your day cream or eye cream.
In addition, note that each beauty patch has its own instructions on how to use it. In fact, you will not use your face beauty patch in the same way as you use your anti-wrinkle one…
Advertisements
Some beauty patches to adopt
Patches against blackheads by Bioré
Fruits & Passion's facial mask
Sephora's eye patches
Beauty patches are therefore the ideal product for those who want perfect skin quickly with the help of a targeted treatment. These patches are also very easy to use and very practical, especially for those who are constantly on the road. All the reasons are good to adopt these beauty treatments!
---
Cover photo credit: heckmannoleg | Bigstock