The beauty of women is borderless: The proof in photos
Photographer Mihaela Noroc travels the world to capture the beauty of women of different ages and ethnic groups. Her project: The Atlas of Beauty.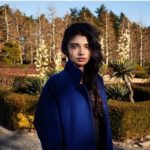 Mihaela Noroc left Romania at the age of 27 to travel around the world with her camera in hand to immortalize the beauty and essence of women of all ages and origins. Six years later, her project, The Atlas of Beauty, is a rich testimony of the inner and outer beauty of women around the world. Here is the proof in pictures.
Advertisements
Kathmandu, Nepal
Probably the most popular portrait of Noroc, this photo was taken during Holi, the famous festival of colours. The woman is called Sona and was celebrating this Hindu tradition in the streets of Kathmandu, Nepal when the photographer immortalized her face.
Advertisements
Vladikavkaz, Russia
Her name is Delyara, and although Noroc captured this photo in the city of Vladikavkaz in Russia, the young woman is Ossetian. Ossetia is a region in the Caucasus, located in Eurasia. This junction of European and Asian peoples gives way to several ethnic groups and a great diversity of faces, which pleased the photographer.
Advertisements
Omo Valley, Ethiopia
This young woman from the Arbore Tribe lives in the Omo Valley in Ethiopia where nudity is the norm. According to Noroc, the shawl she wears on her shoulders is only to protect her from the sun.
Advertisements
Sardina, Italy
Giulia is a young woman from Villaurbana, a small village on the island of Sardinia where it is not uncommon to find blond Italians. Its inhabitants are fond of festivals and parades during which they can dress up, dance and play music.
Havana, Cuba
Her name is Elianis. She was photographed by Noroc in the warm and welcoming colourful streets of Havana in Cuba.
Athens, Greece
Amalia is a young photographer from Athens, Greece, where Noroc immortalized her portrait.
Tehran, Iran
This young Iranian girl named Mahsa was photographed in the streets of Tehran, the country's capital. She practices photography as a hobby but wants to become a professional photographer.
Odessa, Ukraine
This young woman photographed in the streets of Odessa in Ukraine is named Alina. The young Ukrainian model studies architecture in the Czech Republic.
Kathmandu, Nepal
This young woman is a Buddhist nun. Her portrait was taken in the city of Kathmandu in Nepal.
Amazonia, Ecuador
Guangzhou, China
Afghanistan
Chichicastenango, Guatemala
Rio de Janeiro, Brazil
Bishkek, Kyrgyzstan
Peru
Baku, Azerbaijan
Ecuador
Sichuan province, China
Cape Town, South Africa
The artist behind this superb project aspires to capture not only the physical beauty of the women she meets but, also the beauty imperceptible to the eye. These portraits are perfectly achieved, to the great pleasure of all. To discover more beautiful female faces of all ages and from all over the world and even more beautiful stories, dreams and aspirations, take a look at Romanian photographer Mihaela Noroc's project, The Atlas of Beauty.
---
Cover photo: the.atlas.of.beauty/Instagram