10 cruelty-free drugstore makeup brands for thrifty activists
Why would anyone want to buy makeup from brands who still test their products on animals? Boycott them (without it affecting your look) and instead, choose these cruelty-free drugstore makeup brands.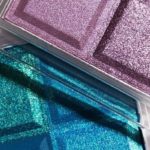 Even if we get bombarded with images, videos and articles of cosmetic companies testing their products on animals, most people forget about the cruelty they've witnessed and quickly move on with their lives. Once they are in the makeup aisle at the drugstore, they choose mascara, eyeliner or lipstick from brands who still test their products on animals without thinking twice. However, you might be surprised to know that there are numerous cruelty-free drugstore makeup brands, most of which you already use or know exist. You don't have to mortgage your house (ok, we might be exaggerating a little) and buy luxurious and costly cruelty-free makeup from department stores to save the animals. Next time you're browsing through the cosmetics section in your local drugstore, look out for the bunny logo, also known as the "Leaping Bunny Program", so you know you are buying a cosmetic product that isn't tested on animals.
Advertisements
Flower Beauty
Drew Barrymore (yes, little Gertie in E.T.) created Flower Beauty to give every woman the opportunity to own high-quality and affordable beauty products that help them feel empowered. This makeup brand is sold in the United States, Mexico, the United Kingdom in large surface stores like ULTA and Superdrug. All the products are cruelty-free, from lipsticks and eyeshadows to foundations and concealers.
Advertisements
COVERGIRL
COVERGIRL, one of the most powerful and popular drugstore makeup brands in the world, finally took the plunge and is now cruelty-free. This is, of course, a huge leap for the cosmetic industry and could create a real movement in the beauty industry. The same products you love haven't changed but keep an eye out for the Leaping Bunny logo.
Advertisements
Pixi by Petra
This British cosmetic company has both makeup and skincare products that are free from any animal testing. Available online, at Shopper's Drug Mart and Target, this affordable line has highlighters, illuminating powders, cheek tints, and many more products!
Advertisements
ALMAY
Established in 1931 (cue the gasp), Almay has been free of animal testing for 20 years now. Hypoallergenic, fragrance-free, safe on sensitive skin, it has always had women in mind when creating its beauty products. You can find these products in almost any drugstore and you can also shop online. With products for your face, eyes and lips, you have everything you need to stay cruelty-free.
Pacifica
Not only is Pacifica cruelty-free but it is also 100% vegan, which means all their products are free of animal-derived ingredients. Fill your makeup bag with their skincare, makeup, bath, body, perfume, hair, nail and suncare products all year long. You'll love the island vibe, mermaid-approved packaging as well as their recycling program, recycles and reuses your empty and rinsed out products so they can have a new life.
Physicians Formula
Physicians Formula has been around since 1937 and has been the best friend of women with sensitive skin for generations since all their products are non-irritating, non-greasy, hypoallergenic and non-comedogenic. You know you are keeping your skin happy with these affordable products.
Marcelle
Hypoallergenic, fragrance-free, dermatologist tested, Marcelle should absolutely be part of your makeup routine. We especially love their mascaras and eyeliners, which are highly pigmented and long-lasting.
ColourPop
Both Kylie Cosmetics and ColourPop are made in the same lab, have enough similarities to mix up the two but ColourPop is more affordable and is cruelty-free! This brand is often praised by beauty blogs, websites and fashion magazines for its beautiful colours and formulas. Shop online and treat yourself so those award-winning products without the huge credit card statement.
Wet n Wild
Probably the first makeup you bought when you were a tween, Wet n Wild has been making cruelty-free beauty products since 1979. This brand is a great example of a cruelty-free drugstore makeup brand that has the same star power as department store beauty brands.
IMAN Cosmetics
Supermodel Iman knows a thing or two about makeup. Having grown up in the makeup chair, Iman learned a few tricks of the trade and quickly realized women of colour were underrepresented in the makeup world. She created a cosmetics brand that would cater to all women of colour. If you're looking for the perfect shade to complement your skin colour, IMAN Cosmetics is a great option for you.
Drugstore makeup doesn't mean it is poor quality or inferior to other, more expensive beauty brands. You can purchase highly pigmented, long-lasting and ethical makeup at an affordable price. If you're curious to know about other beauty brands that don't test on animals, discover even more cruelty-free makeup brands here!
---
Cover photo credit: @almay | Instagram