15 cruelty-free makeup brands to add to your beauty bag
Do you love makeup? Whether you are just starting out with meatless Mondays or you're a full-on vegan, discover these 15 cruelty-free makeup brands!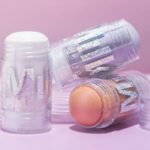 There are more and more people making conscious choices when it comes time to animal-related products. Consumers prefer to buy locally sourced poultry and red meat or not eat meat at all, they also choose to buy vegan leather or faux fur for their clothes but when it comes time to beauty products like makeup, many don't think twice about how these products affect animals. However, many makeup brands test their products on animals before releasing them in stores. If you're looking to boycott animal cruelty in all the spheres of your life, we suggest you take a look at these 15 cruelty-free makeup brands so you can look good and feel good at the same time!
Advertisements
NYX
Affordable, trendy and digitally native, NYX has conquered the hearts of teens as well as mature women. Available in 70 countries and online, this makeup brand has everything you need in the beauty department: lipsticks, concealers, eyeshadow palettes, brushes, false lashes, etc. We especially love their liquid cream lipsticks and the cool and trendy tutorials they share on social media.
Advertisements
Kat Von D
This cruelty-free makeup brand from the badass and edgy tattoo artist Kat Von D (who is also vegan!) is a must for all women who love full-coverage foundation, long-lasting eyeliner and super pigmented lipsticks. They have never tested on animals and proudly boasts that Kat Von D makeup is "Made with love, not animals". Find this brand at Sephora or shop online on their online store.
Advertisements
Smashbox
The ultimate no-makeup makeup brand, Smashbox creates incredible foundations, bold lipstick shades and incredibly resistant primers. Launched in 1996 in the Los Angeles Smashbox Studios, the brand is now cruelty-free. Found online, at Sephora and Shoppers Drug Mart, you won't need any filters on Instagram when you pose for your selfies with a Smashbox look.
Advertisements
The Body Shop
You probably have heard of this brand more for its bath and body products than for its makeup but if you're looking for an affordable, good quality and cruelty-free beauty brand, The Body Shop is your one-stop shop. Lipsticks, foundation, mascara and brushes, you can fill up on your beauty essentials here. The Body Shop is not only cruelty-free but they also have their own foundation that funds human rights, animal and environmental protection groups.
Bite Beauty
This Canadian brand, dedicated to lips, and lips only has every lip shade possible. Whether you are looking for lip treatments, lip pencils, lipsticks, etc. you'll find a formula that best suits you. What makes Bite Beauty stand out? They have Lip Labs in LA, Toronto, San Francisco and New York where you can create your own custom lipstick shade. Amazing!
Urban Decay
It is impossible for makeup enthusiasts to never have heard of Urban Decay's famous NAKED eyeshadow palette. This edgy, feminine and fun cruelty-free makeup brand is all about expressing one's individuality through makeup and we can understand why. They have so many different eyeshadow palettes, eyeliners and accessories to satisfy any makeup junkie. Find Urban Decay at Sephora or online on their website.
Milk
A relative newcomer in the beauty industry, Milk Makeup appeals to the millennial crowd and those who don't want to go to a lot of trouble to create fun and colourful looks. Their packaging is fun and young. We love their voluminous mascara, the lip and cheek duos and the highlighters. They also make skincare products so you can stay cruelty-free for your whole beauty routine.
Hourglass
The sophisticated woman who loves luxury and a modern take on beauty will fall in love with Hourglass. Founded in 2004, they have more than 500 stores worldwide and can be found at Sephora, Nordstrom, Bergdorf Goodman, online and in their various flagship stores. Known for their breakthrough formulas, sleek packaging and technologically advanced innovations, Hourglass has never tested on animals and has partnered with the Nonhuman Rights Project for their 100% vegan products.
e.l.f.
Uber affordable, perfect for younger women who want to dip their toes into the world of beauty, e.l.f. cosmetics creates high-quality beauty products accessible to all. e.l.f. always offers the latest beauty trends and has everything from mascara, brushes, primers, lipsticks, false lashes, and blush. Available online and in retailers like Target, Walmart and CVS, e.l.f. is incredibly easy to find.
Cover FX
With a wide range of foundation shades (40 shades and 3 undertones), Cover FX will give you a flawless complexion no matter your skin colour. Free of parabens, fragrances, gluten and talc, the vegan formula they use has conquered the hearts of women who use this brand.
Lush
Lush has been a pioneer in fighting against animal testing since it was first established in 1995. Known for their colourful, hydrating and seasonal bath bombs, Lush's products are 80% vegan and have never been tested on animals. Unlike the other beauty brands above, Lush, unfortunately,  does not have a huge selection of makeup but they do have a mascara, an eyeliner, a translucent powder, a highlighter and a bronzer.
Anastasia Beverly Hills
THE beauty reference for eyebrow products, Anastasia Soare's cruelty-free makeup brand has been a favourite with celebrities like supermodels Cindy Crawford (her first ever client) and Naomi Campbell, Kim Kardashian and Jennifer Lopez. Anastasia Beverly Hills also makes envy-inducing liquid lipsticks and eyeshadow palettes. Available online, at Sephora and other luxury retailers, you too can have cruelty-free eyebrows on fleek.
MAC
Ruby Woo, Velvet Teddy, Heroine, most women know their MAC lipsticks on a first name basis. This Canadian company is known worldwide as the makeup authority because of its artistry and love of diversity. Not only does MAC not test on animals but they also help fight against HIV/AIDS with the MAC AIDS Fund. This socially responsible brand is one of our favourite makeup brands of all time.
Tarte
With their cute, girly and colourful packaging, Tarte has everything you need to complete your most daring makeup looks with foundation, eyeshadow palettes, mascara, blushes, bronzers, eyeliners, highlighters, brushes, lipsticks, and more. You can buy their products on their website and Sephora. Not only are they cruelty-free but all their products are formulated without parabens, mineral oil, phthalates, triclosan and sodium lauryl sulfate.
Too Faced
Too Faced is another feminine, whimsical and glamorous brand free of animal-testing that you should add to your makeup bag. Established in 1998, Too Faced wishes to celebrate individuality and for women to have fun with makeup. Their wide range of foundations, eye and contouring palettes, as well as mascaras and eyeliners, makes it easy to go cruelty-free.
It is now easier than ever to buy cruelty-free makeup no matter your budget. From super affordable to more luxurious brands, you have everything you need to create incredible day and night looks. However, this list is not exhaustive, there are even more beauty brands you can discover that offer various products that never test on animals. Hopefully, all makeup brands will become cruelty-free in the next few years.
---
Cover photo credit: lush/Instagram