Frizz: 10 hair products that will tame your unruly hair
Fight the frizz all year long with these curated hair products made for taming, smoothing and sleeking your hair sans pesky hairs sticking out. Hallelujah.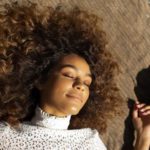 Many of us have a love-hate relationship with our hair. Some days we absolutely love it and other days we embrace the baseball cap look with open arms because when they look bad, they look bad. One extremely annoying, demoralizing and exasperating thing that often happens, especially in the summertime, is frizz. It turns your hair into a brittle and unruly mass. Fear not, this pesky hair habit will be ancient history once you start using specific anti-frizz, nourishing and smoothing products. From masks to shampoos to pomades, lock in moisture to keep your hair looking flawless all (humid and sticky) summer long!
Advertisements
Kérastase, Discipline Smoothing Mask
Applying a hair mask every week to your hair can really do wonders to your frizzy mane. Either massage the mask in your damp hair before your shampoo and conditioner for 5-15 minutes. Bonus tip: Wrap your mask covered hair in a hot towel for maximum conditioning. You can also add the mask to your dry hair and leave it in overnight and then wash it out the next morning. Starting your day with a boost of extra hydration from the mask will tame your hair and keep the moisture in.
Advertisements
Ouai, Anti-Frizz Hair Sheets
A quick, portable and effective beauty travel companion, Ouai's Anti-Frizz Hair Sheets can tame your hair in just a few easy swipes. Made with hemp paper, coconut oil and shea butter, these magical sheets will leave your hair shiny and flyaway and static-free. Easy to transport in your purse (we absolutely love the faux cigarette packaging), bring these with you everywhere to become the hair fairy godmother in your group of friends.
Advertisements
SHU UEMURA, Blow Dry Beautifier Thermo BB Serum
Specially made for fine to normal hair, this product does not only keep frizzy hair at bay but it also protects the hair from hot styling tools. The lightweight texture, perfect for women with finer hair, won't weigh down your hair but will smooth and soften your locks. Wash your hair normally with your favourite shampoo and conditioner, add SHU UEMURA's Blow Dry Beautifier Thermo BB Serum in your damp hair and then blow dry your hair for sleek and protected hair.
Advertisements
AQUIS, Lisse Luxe Hair Towel
The sneaky and often undetected culprit when your hair looks unruly after you've dried them (even though you've applied a rich, hydrating mask and serum) is your towel. You should not use the towel you use to dry your body for your hair because the texture of body towels is too harsh for your delicate hair. Using a towel specially made for hair like the one from Aquis will reduce drying time by 50%, as well as reducing breakage and frizz. How can that be? The towel is 80% polyester and 20% nylon, wicking your hair dry in no time and thus resulting in less breakage. Mind-blowing.
Eleni & Chris, Shape Hairspray
Adapted for all hair types, the Shape Hairspray from Eleni & Chris won't leave your hair feeling like the hair of an 80s news anchor. Its lightweight formula is easy to brush out for a natural feel, unlike other hairsprays that can leave your hair crispy and sticky to the touch. You won't have to worry about stepping outside in the humid air and your locks getting all frizzy with this hairspray.
MOROCCANOIL, Moroccanoil Treatment Light
Women with fine and light-coloured hair will be happy to know MOROCCANOIL has come out with a lighter version of their award-winning MOROCCANOIL TREATMENT oil. You'll never have to worry about greasy, weighed down hair since the rich antioxidant-filled argan oil makes hair lustrous, soft and healthy. You can finally get manageable and sleek locks all year long.
FORM, Polish. Pomade
Form describes their pomade as a way to "flourish in the face of humidity". Never hide your hair under a hat again with the pomade to end all pomade. The rich and hydrating blend of almond oil, coconut oil, shea butter and beeswax leaves your wavy or tightly coiled locks free of frizz. Non-greasy, it locks moisture and will leave your hair shiny and soft. Melt a small amount of the product in your hands to warm it up and then apply it in your hair.
LIVING PROOF, No Frizz Instant De-Frizzer
Living Proof's No Frizz Instant De-Frizzer conditioning spray smoothes hair to turn it from a 'hot mess' to a 'class act'. How, exactly? By sealing the cuticles with Living Proof's patented Healthy Hair Molecule (OFPMA) which is said to reduce frizz by 92%. Unlike normal sprays, the No Frizz Instant De-Frizzer makes hair shiny, smooth and soft because of its blend of 5 oils. Women with medium to thick hair will truly appreciate this gift from the beauty gods.
GOOD DYE YOUNG, Color Kind Shampoo
Created by stylist Brian O'Connor and Hayley Williams, Paramore's lead singer, Good Dye Young is specially made for dry, coloured hair. Colouring your hair damages your locks by stripping most of the moisture, shine and softness from them, thus creating frizzy, unruly hair. Get your beautiful hair back with the Wash (Color Kind Shampoo), which is formulated to nourish and hydrate your tired locks. With ingredients like coconut oil, olive oil, hibiscus extract and essential oils, no wonder this cruelty-free and vegan shampoo eliminates frizziness.
Virtue, Polish Unfrizz Cream
You might never have heard of pink pomelo or Gotu Kola (the first is a fruit, the second an Indian herb) but these ingredients in Virtue's Polish Unfrizz Cream are the all-stars in creating luscious, soft and frizz-free hair. Apply a small amount of this leave-in treatment to your damp hair after washing them. Enjoy skipping down the street during humid and muggy days with perfect hair.
Masks, serums, towels, shampoos, the beauty world is filled with amazing options to conquer your worst hair nightmares (i.e. poodle hair). Using one or more of these hair products will make you forgive humidity once and for all.
---
Cover photo credit: @virtuelabs | Instagram