What is the Hyaluron Pen: everything you need to know
The basics and not so basics of the Hyaluron Pen featuring the ever so useful before and after photos.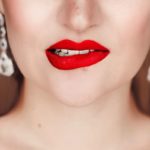 By popular demand, BetterBe is going deeper into the what, the how and the why of the ever so curiosity-generating Hyaluron Pen. Following our opinion piece on this new and seemingly revolutionary treatment, interest has been piqued and questions have been raised. Fortunately, we have answers, and yes, this includes before and after photos. So if you are considering getting this treatment done at your local medispa, thinking of purchasing your very own Hyaluron Pen and letting your best friend inject you in her bathroom or simply want to know what the hype is about, welcome to the fabulous and potentially risky world of the needle's little sister.
Advertisements
What is the Hyaluron Pen
Simply put, this potentially intimidating gadget is nothing but an atomizer. The tool allows the injection of hyaluronic acid into the skin through air pressure. So the claim is true: the procedure involves absolutely no needles. This is another thing: no Botox or other types of neurotoxins that "freezes" muscles for a wrinkle-free smile (given that you can still smile).
You probably guessed it, but the Hyaluron Pen works with hyaluronic acid fillers. The non-invasive technique, therefore, injects a temporary synthetic version of a component that is naturally found in the body but becomes less concentrated as we age into the superficial layer of the skin in order to plump it up.
Advertisements
How Temporary?
Similarly to conventional injections, the results of a Hyaluron Pen procedure are not definitive. This means that the complete recovery of your natural state will be attained after a certain period. This fact can be reassuring in the event that something goes wrong during the procedure or that the result is not what you expected.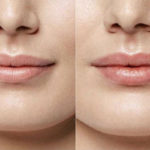 So how long will it last? Of course, the duration of the desired effect of the treatment varies from patient to patient. It is known to usually last between 4 to 6 months and even up to 9 months.
Advertisements
How does this treatment work?
The procedure involves the use of a pen as well as hyaluronic acid cartridges. The injection requires generally no more than 5 minutes depending on the type of treatment. The technician simply slightly presses the extremity of the ampoule head syringe on the region to inject the filler.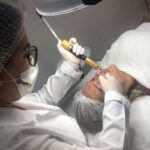 Since the Pen uses air pressure to administrate the product into the skin, the hyaluronic acid syringes are equipped with ampoule heads rather than needles. The process is therefore painless, but prepare yourself to be surprised by the loud sound.
Advertisements
Know the Side Effects
While the Hyaluron Pen procedure doesn't involve needles, the treatment still consists of injecting a product under the skin. It is therefore not without side effects. Although minimal, some recovery time is necessary before noticing the final results.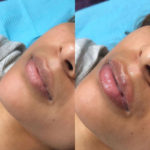 Some slight bruising and swelling is a natural side effect of the procedure, which is why it is important to ice the region right after the treatment. This reaction might last for 3 to 4 days before subsiding.
At home or at the medispa?
We said it before and we will say it again: while the procedure might seem simple on paper, it is not risk-free. While different brands of Hyaluron Pen and hyaluronic acids are available online, we highly suggest that you get this treatment done by an officially trained professional.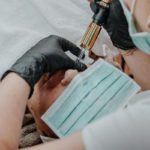 Hygiene, experience and expertise are primordial factors to consider when getting injections whether involve needles or not. And if indeed you make the well-informed decision to book an appointment at your local medispa, make sure that the person treating you has successfully completed the right classes.
Still want to try it at home?
Maybe you are stubborn. Maybe you are a certified beauty practitioner looking to purchase your own tools to use on yourself at home. Or maybe you are looking to test whether your insurance policy covers DIY injection disasters (hint: it probably doesn't).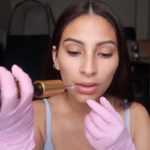 If such is the case, here is what you should be careful about.
The risks of using the Hyaluron Pen
While the treatment is seemingly harmless (no needles!), a lot could actually go wrong. As with any cosmetic procedure, you are taking the chance, no matter how little it may be, to end up on an episode of Botched. Most common problems encountered are heavy swelling and bruising that will keep you confined to the discretion of your home binge-watching your favourite Netflix show for 2 days.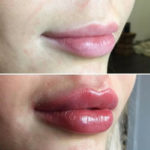 Picking the wrong specialist might also sadly end up in a trout pout. Before going under the Pen, make sure that your technician is well trained and that their filler of choice was tested and approved in your country. Otherwise, you might end up working from home through conference calls for a little while…
For whom?
If you have always dreamed of getting your lips artificially plumped up, but never got to send yourself Kylie-like kisses in the mirror thanks to your debilitating fear of needles, this might be for you.
https://www.youtube.com/watch?v=eAcfV8Z5X3w
The Pen is mostly known as an alternative to lip fillers, but the technique can also be used to achieve the following results:
Treat the marionette
The treatment can help you get rid of those parentheses creases, also called the marionette, that form around the mouth with time by temporarily restoring the skin's firmness and density.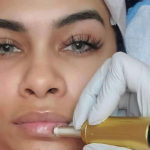 Usually performed on men and women in their thirties and up, this procedure, after recovery, gives a younger and more youthful look.
Plump cheekbones
Forget about going under the knife. If you always dreamed of defined cheekbones, getting implants is not the only way and certainly not the simplest method to give your face that sculpted look. Save yourself the pain and the need to go under anaesthesia.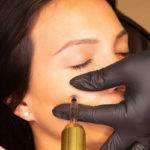 Just like in the case of classic needle injections, Hyaluron Pen injected fillers can be used in plumping the cheekbones and consequently sculpt the face.
And more
Hyaluron Pen injections are also used to correct facial asymmetries, visibly reduce the appearance of wrinkles, execute face contouring as well as practice mesotherapy and biorevitalization.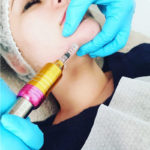 Hyaluronic acid is less commonly but still often effectively injected in the chin and other less expected such as the nose as well as jawlines and more.
What about aftercare?
These kinds of injections are rather low maintenance. However, it is recommended to softly massage the treated region every day with moisturizer in order to promote even distribution.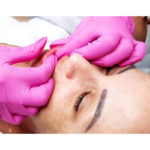 Sun exposure and, in the case of lip injections, very hot or cold drinks should be avoided for a duration of 48hrs following the procedure.
How much?
The million-dollar question, right? Of course, treatment costs vary from a medispa to another, but most likely, you won't have to refinance your house, and if you do, maybe keep shopping for another place to get the treatment done. However, in this case, cheaper is not always better, yet boosted prices are not necessarily a synonym of quality.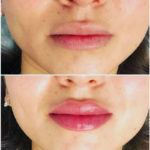 Hyaluron Pen injection prices tend to be no different from classic injections. Depending on the place and the type of treatment, costs can run from as little as 80 USD all the way up to 320 USD. We feel like we shouldn't have to say this, but if you have to take up a loan to get your lips done, maybe you should reevaluate your priorities.
If you are considering getting fillers, whether you get nervous around needles or not, professional Hyaluron Pen injections could be a good alternative. However, although the treatment is semi-permanent, we suggest that you consider the implications of such a procedure and, given that you decide to go forward with it, do some serious research before picking a clinic.