Hyaluron PEN: Is this trend worth it or should you skip it?
Thanks to our favourite celebrities (cue the sarcasm), big, plump lips are all the rage. There are numerous ways to fake or create voluminous lips but you can't be scared of needles and you also can't be too upset if a gloss does nothing but tingle. A new player on the market, the Hyaluron PEN, boasts that it will add volume to your lips without needles. Is this the answer all thin-lipped women have been dreaming of?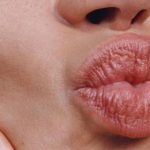 Trends come and go and we sometimes look back at old photographs and wonder to ourselves "why did I ever think dyeing my hair bright green was a good idea?". Some temporary trends such as frosty lips, skirts over pants and charcoal everything are ok since, as previously mentioned, they are t-e-m-p-o-r-a-r-y. You can easily get over these and go back to your usual (and normal looking) self. However, beauty trends like poutier and more voluminous lips due to a medical procedure have a much bigger impact on your health and physical appearance than wearing glittery lipstick on your lips for one night.
If you're thinking of trying the Hyaluron PEN, one of the newest lip injection techniques on the market, you will want to read more about the subject before altering your face, neck or lips for a long period of time.
Advertisements
What is the Hyaluron PEN?
A newcomer in the beauty industry, the Hyaluron PEN has actually been around for a few decades but with a very different use: inserting insulin in the skin for diabetics. After scientific experiments, this device was used to shoot hyaluron acid into the lips, neck and face without the need for a needle. How does it work? The pressure from the pen is strong enough to force the liquid mixture into the skin. The pen is not a miracle lip volumizer (nor does it advertise to be) and since it has more superficial results, the fillers are not permanent. This technique is supposed to be less abrasive than other procedures since there are no needles involved. The risk of bruising and swelling is extremely low as well. Since the procedure is non-invasive, the effects and risks are also supposed to be smaller.
The liquid used for the fillers is hyaluronic acid, acid humans produce naturally. This is why, there shouldn't be any chances of getting an allergic reaction with the fillers because we have some in our bodies, and is used to retain water in the skin tissue. With age, the hyaluronic acid has trouble binding with water, thus making our lips, forehead and overall face look less youthful.
Advertisements
Our opinion on the Hyaluron PEN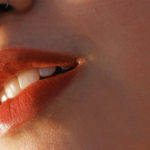 If you're looking for a way to add a more youthful and plumper look to your lips, lip fillers, lip implants, and lip plumping glosses should still be favoured. The pen is available on websites like Amazon.com, AliExpress and Alibaba, which makes you wonder how safe these pens truly are. Of course, it is important to talk to a medical professional before going through any procedure but talking to an expert in the lip injection field is vital in this case.
There hasn't been enough proper research to support the Hyaluron PEN and its 'incredible results' so you will want to stick to procedures recommended by a professional.